Demolishing Cisterns and Sheds in Kafr ad Dik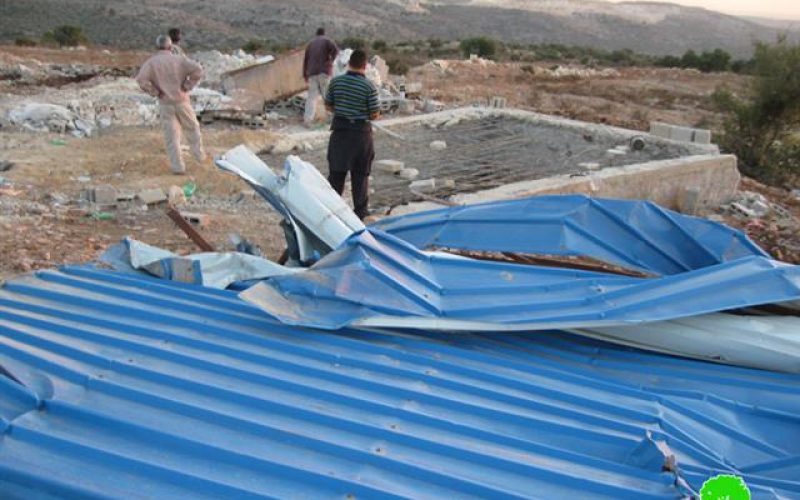 Violation: demolishing 4 cisterns and 3 sheds benefiting 44 people, half of them are children, in addition to 60 meters of retaining walls.
Perpetrators: the Israeli Occupation Authorities.
Victims: Ali Ahmad and his family.
Date: April 16, 2012.
Location: Dahr Subuh – Kafr ad Dik – Salfit.
Preface:
The Israeli Occupation Authorities campaign against water sources in Palestine have escalated while trying to deprive the Palestinians from their right to access to water .
Violation:
On April 16, 2012, Israeli vehicles accompanied by two dozers broke into Dahr Subuh area and commenced a demolition campaign that hit 4 cisterns and 3 sheds. The demolitions were justified, as usual, by claiming to failing to acquire a construction permit in area classified 'C'. It is the third time that such a campaign takes place in the area in less than a year. Table 1: victims:
Victim

Family members

Children

damage

Implementing body

Volume (m3)

remarks

picture

Shed

Cistern

others

Ali Ahmad

7

3

1

—

—-

First time demolition

Najeh Ahmad

9

5

1

1

–

PARC

60

second time demolition

Saad Ahmad

8

4

1

–

—

First time demolition

Abed Ahmad

5

3

—

1

—

PARC

85

second time demolition

Majed Ahmad

6

4

—

1

Retaining walls (60 m)

PARC

60

First time demolition

Mohammad Ahmad

8

3

—

1

—

PARC

60

second time demolition

44

22

3

4

Retaining walls (60 m)
It must be noted that all the cisterns that were targeted this time, on October 4, 2011, and on December 21, 2011 were all built by the Palestinian Agricultural Relief Committees (PARC) through 'Improving Livelihood in the Occupied Palestinian Territories Program' funded by the Netherlands Government.
The program focuses on areas threatened by the Israeli colonial expansions, in this case, Bruchen and Eli Zahav. Dahr Subuh is more than 2000 dunums in area; it holds within its boundaries a number of archeological sites. The area is active on cultivation level due to holding more than 20 cisterns and springs and the fertility of its lands. However, the Israelis deprived the locals from their basic rights of cultivating and exploiting their lands in order to serve colonial expansion schemes.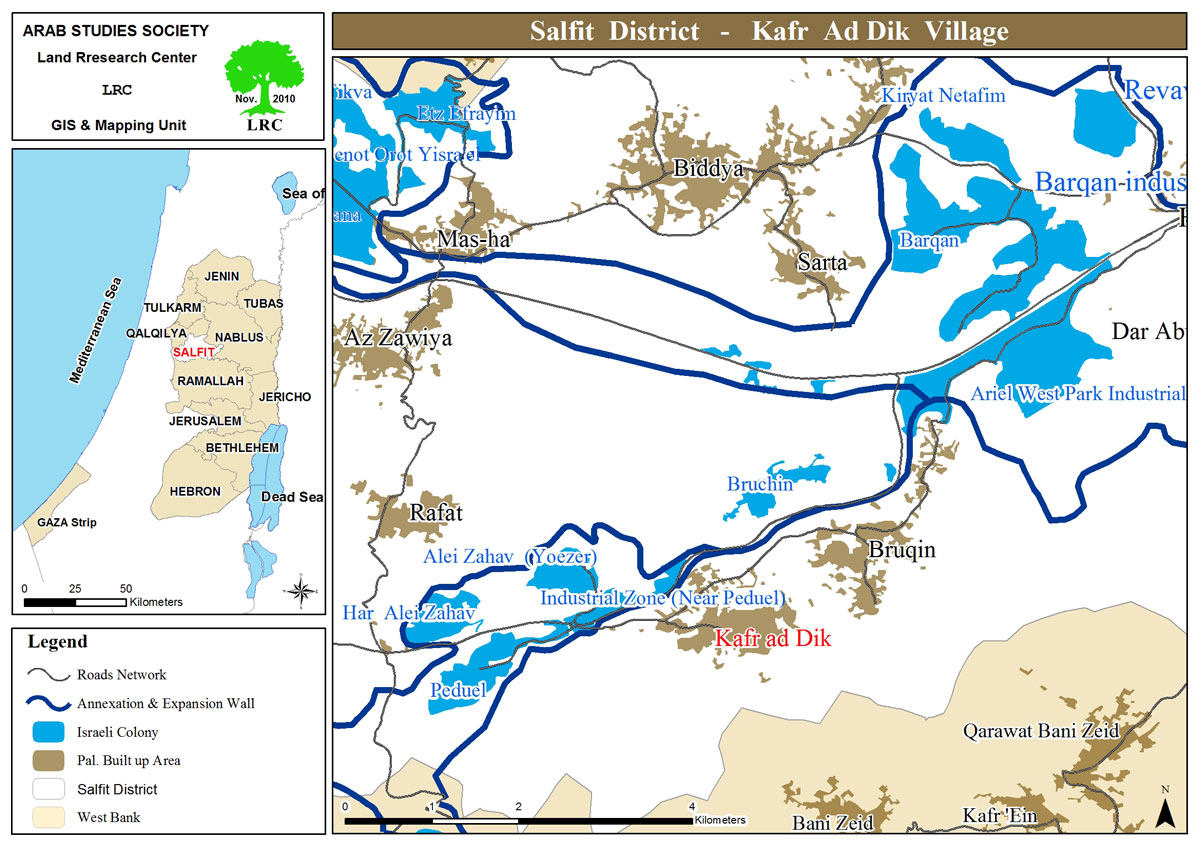 Prepared by
The Land Research Center
LRC