Notifying the Electricity Network in Um Sadra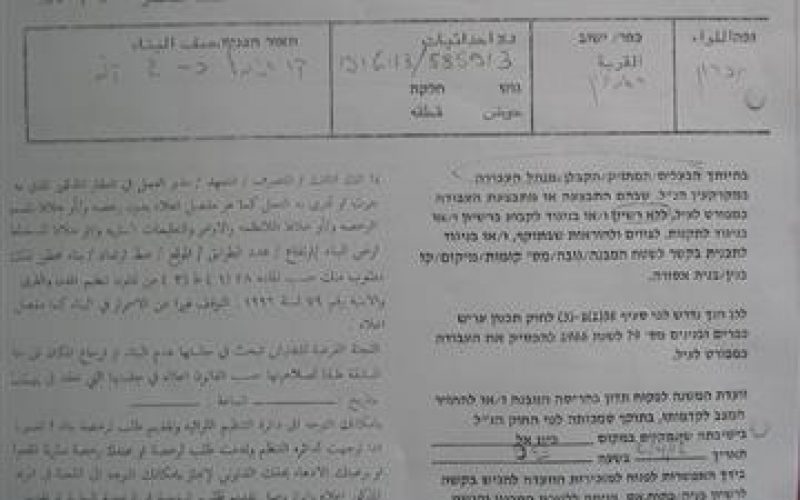 Victims: residents of Um Sadra – Hebron.
Perpetrators: the Israeli Occupation Civil Administration.
Details:
On March 12, 2012, the Israeli Occupation Civil Administration issed several stop-work and demolition orders against structures in Um Sadra. The orders also targeted the electricity network in the village. The orders said that the structures were unlicensed and specified April 2, 2012, as the date of the hearing session to be held in Beit El Military Court in regard to the structures.
The electricity network is 2 km long covering most parts of the village. Um Sadra was connected to the electricity in 2009 when the locals paid all the fees. The network serves 25 families who used to depend on power generators.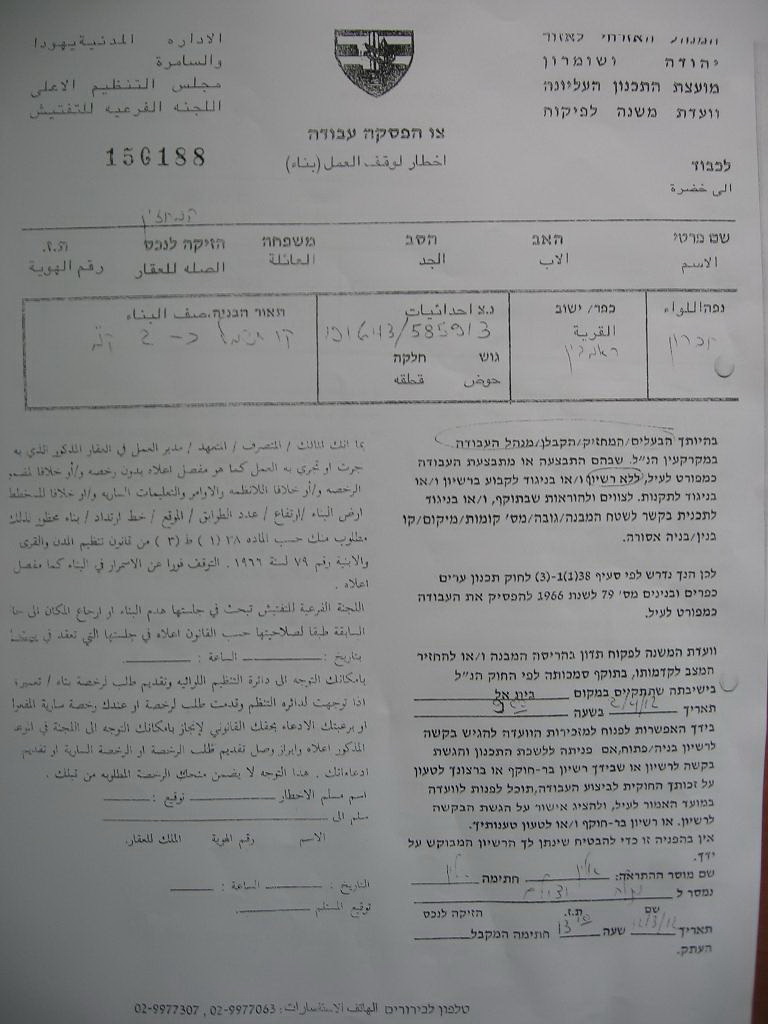 Picture A: notification
Picture 1-2: electricity network
The locals fear for the electricity network and were feeling that it might face the same fate of Gwain. They stated that they will be forced to use gas generators which they used to use for short times and with a high cost. Other threatened structures included:
No.

Victim

Family members

Children

Structure

Area (m2)

Year

Order

picture

1

Omar al Zagharna

9

7

Residence

120

2010

B

3

Cistern

200

2010

B

4

Kitchen

10

2010

B

5

2

Amer al Zagharna

7

5

Cistern

120

1999

B

6

3

Husein al Zagharna

10

8

Barn

40

2007

C

7

4

Mousa al Zagharna

10

1

Barn

40

1990

D

8

5

Walid al Zagharna

2

0

barn

48

1990

E

9

38

21
Um Sadra:
A small residential community in south Hebron, 3 km to the south of Al Ramadeen. It is inhabited by around 200 people.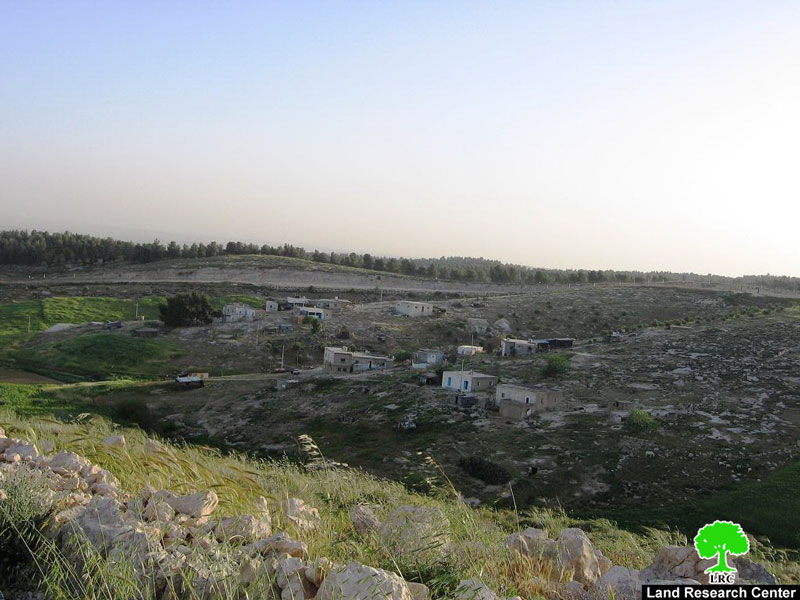 The Israeli segregation wall surrounds the western parts of the village and is a few meters away from some of the residences.
Picture 11-12: the segregation wall and Sinsana colony
Um Sadra is connected to Al Ramadeen by an unpaved and rough 3-km-long road. The village lacks all the basic services.