Provocative Tours in Beit Ummar town- Hebron Governorate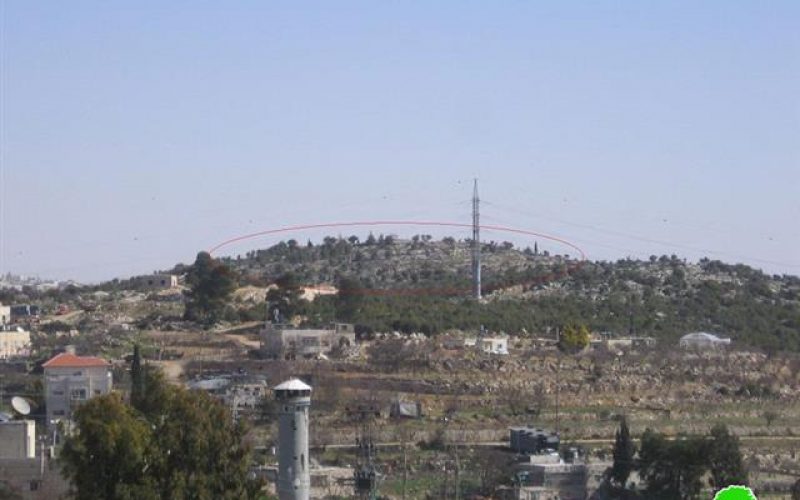 As soon as the Israeli Government announced its intention to expand 70 colonies in the West Bank; intensive activities of Israeli colonists were reported in Beit Ummar. Ahmad abu Hashem, member of Beit Ummar Popular Resistance Committee, staed that around 150 colonists organized tours in Khirbat al Qarn and Khirbat wardan, eastern Beit Ummar, at the beginning of February.
He said: 'a group of colonists headed to the mountain summits in Khirbat al Qarn and Khirbat wardan and set a tent there. They stayed there for two hours before leaving. It Is not the first time they do such a thing. I headed up to the mountain when they were there and asked them what they want. One of them simply answered that they want to take over the lands there.'
Picture 1-4: Khirbat al Qarn and Khirbat wardan lands
More than 400 dunums of bare lands and forests are threatened. The colonists opened a road leading to one of the mountain summits last year. The Palestinians are worried that the colonists might be planning to establish a new colony on the town's lands knowing that Karmi Zur and Beit Ein had already devoured huge areas.