Land Eviction Notices in Beit Ulla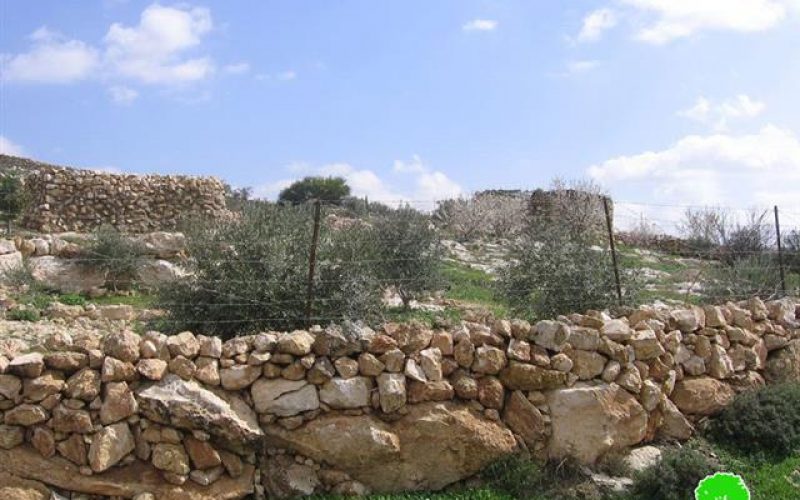 Agricultural lands in Beit Ulla have become a target for the Israeli aggressions; further eviction orders have been issued on claims that the lands are state property.
On February 6, 2012, the Israeli Occupation Authorities issued 3 eviction orders for plots in the western part of the town. The orders, entitled immediate eviction orders, claimed that they were acquired illegally and demanded evacuating the plots within 45 days and warned those who do not comply of persecution. Plots are owned by:
Abdul Kareem al Amla: he found an eviction order for a 3.7-dunum plot. The plot was rehabilitated in 2005 and was planted with more than 150 trees. It also contains a 16-m2 tool shed.
Picture 1-3: threatened plot
Khaled Ibrahim: he received an evacuation order for his 6.5-dunum plot which has been recently rehabilitated and planted with more than 200 trees before being fenced.
The heirs of Abdul Salam al Amla: they received an eviction order for a 20-dunum field planted with olives.
It must be noted that the people of Beit Ulla have been targeted with numerous demolitions and confiscations lately; the most recent was the confiscation of Mr. Zakarya al Amla tractor who was dumping garbage in the Municipality dumping site.