The Israeli Municipality in Jerusalem Issues Confiscation Orders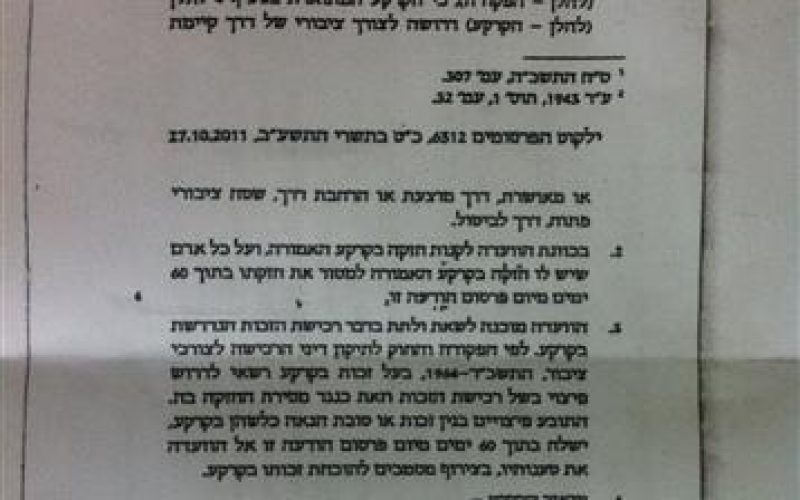 On January 2, 2012, the Israeli Municipality in the Occupied City issued confiscation orders for lands in the industrial zone of Wadi al Joz, an area expanding from the Israeli Ministry of Interior Office to the so-called Rockefeller Museum; a total area of 13 dunums.
Yunis Yaman, Wadi al Joz Committee, stated: 'we found a confiscation order in Wadi al Joz, the order, numbered 2693, specified plots located in parcels 30524 and 30523, a total area of 12707 m2. We managed to figure out which plots and we found that they are all located in the industrial zone. The order was signed by Mr. Nir Barakat and was dated September 20, 2011, three months before publishing it. The order set a 60-day objection period which has already expired.
Picture 1-2: the order
In the Municipality, where we questioned the order, they informed us that it is done for precautious and that the Municipality issues similar orders when operating in an area just to inform the owners that the area is temporarily under the Municipality's control at least during operations.'