Notifying 3 Structures in Al Ramadeen
Commencing the Construction of the wall section in the village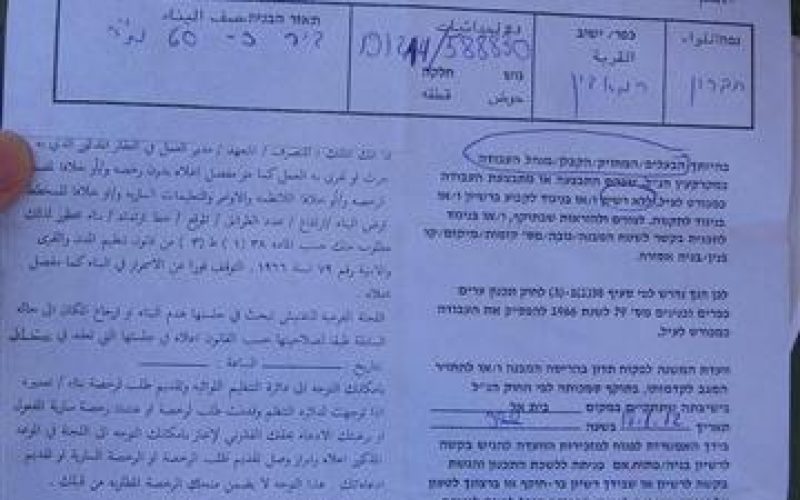 The Israeli Occupation Authorities issued 3 stop-work orders against 3 structures in Al Ramadeen. At the same time, Israeli dozers started laying the foundation for the construction of the segregation wall sector surrounding the nearby Eshkolot colony.
A spokesperson of the Village Council stated that Israeli troops broke into the western part of the village and handed the orders.
The orders were issued on January 1, 2012 by the Israeli Civil Administration; the orders called for immediate stoppage of construction work and specified January 18, 2012 as the date of the hearing session to be held in Beit El Military Court to decide on returning the sites to the status quo.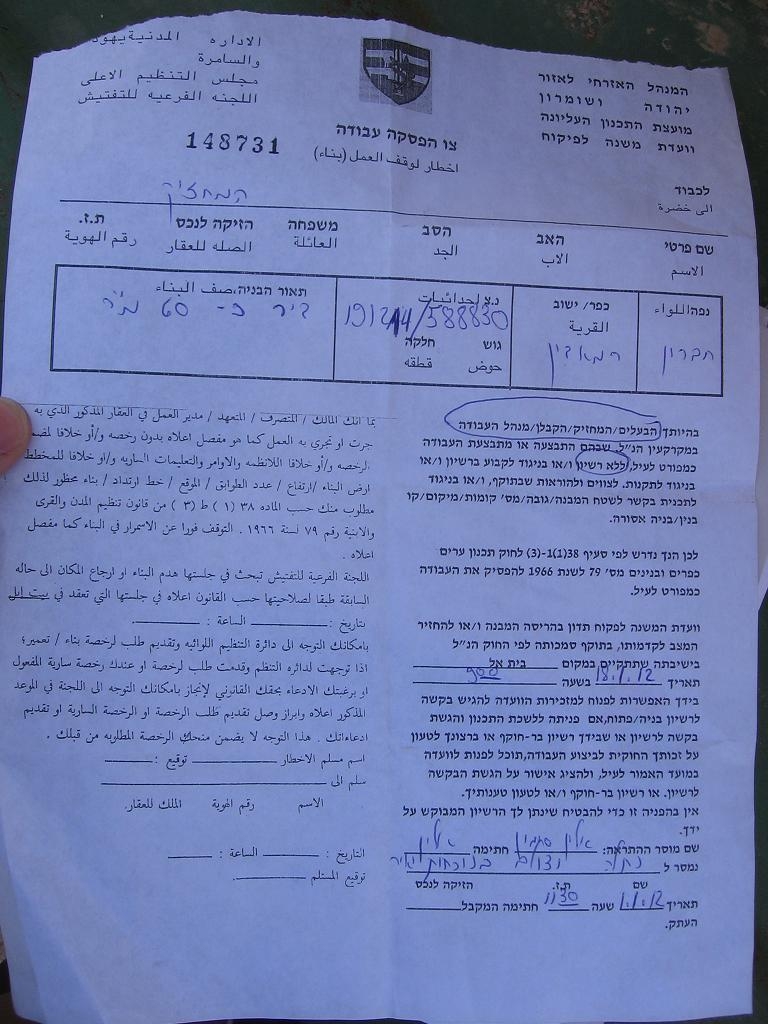 Picture 1: photocopy of one of the orders
Salama al Ramadeen (67), one of the victims, expressed his concern over the Israeli measures towards the villagers and the ongoing attempts to drive them out of the village.The threatened structures are tents and simple structures used to shelter livestock.
Shihda al Ramadeen, another victim, decided to demolish the mud barn that he owns; he believes that the legal process is time consuming and too costly for the 8-member family.
Table 1: victims of the Israeli orders:
No.

Victim

Area m2

Structure

Built

picture

1

Suleiman al Jama'in

30

Tent used as a barn

2005

2

2

Salama al Ramadeen

50

A shed

2006

3

3

Shihda al Ramadeen

20

Mud room for raising birds

2008

4

Total

100
Coherently, Israeli dozers commenced on bulldozing lands and laying the foundation for the wall sector surrounding Eshkolot colony.
Picture 5-8: dozers in operation