Demolishing a Shack and Leveling Lands in Sur Baher – Jerusalem city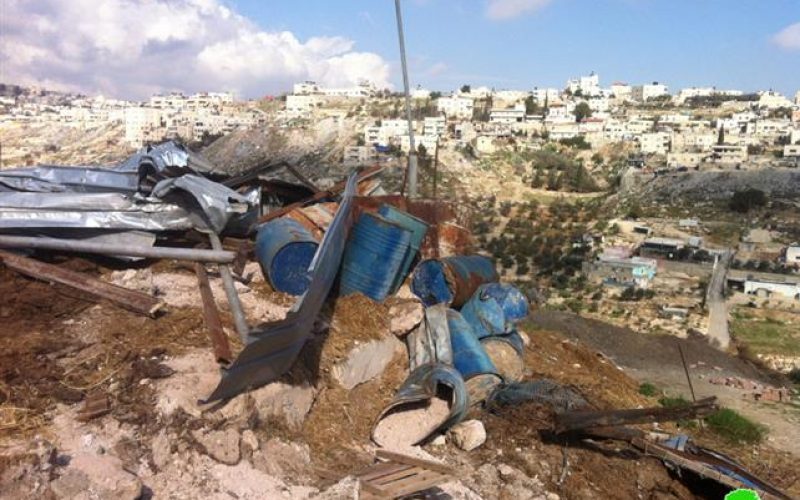 On January 16, 2012, Israeli Police officers accompanied by a dozer broke into Sur Baher, south east Jerusalem, and headed to Ali Dabash (70) property. The dozer soon commenced leveling a plot and a shack that was used to store grains and fodder.
Ali said: '20 days ago, we received a demolition order for a 50-m2-shack, a 200-m2-plot, and a shed on the pretext of no construction permit. We assigned a lawyer to follow the case up. He went to the Municipality on Sunday but it was closed. The next day, we were confronting tens of police officers and a dozer which leveled the plot. We managed to rescue the cattler which we distributed to a number of barns. The farm was the only source of income for me and my 6 children. In addition, 7 other families (42 people including 28 children) benefited from it'.
Victims:
1.
Ali Dabash (70), married, 6 children.
2.
Mustapha Dabash, married, 5 children
3.
Majed Dabash, married, 3 children
4.
Imad Dabash, married, 5 children
5.
Zyad Dabash, married, 2 children
6.
Mohammad Dabash, married, 5 children
7.
Jamal Dabash, married, 2 children
Pictures: scenes of destruction