The Israeli Authorities Force a Palestinian to Demolish his house in As Suwwana – Jerusalem city
On December 6, 2011, Husni al Kilani (38) was forced to demolish a room he added to his residence located in As Suwwana neighborhood. An Israeli Court ordered the demolition of the house on the pretext of no permit. He was forced to demolish the house in order to avoid any further penalties and harassment.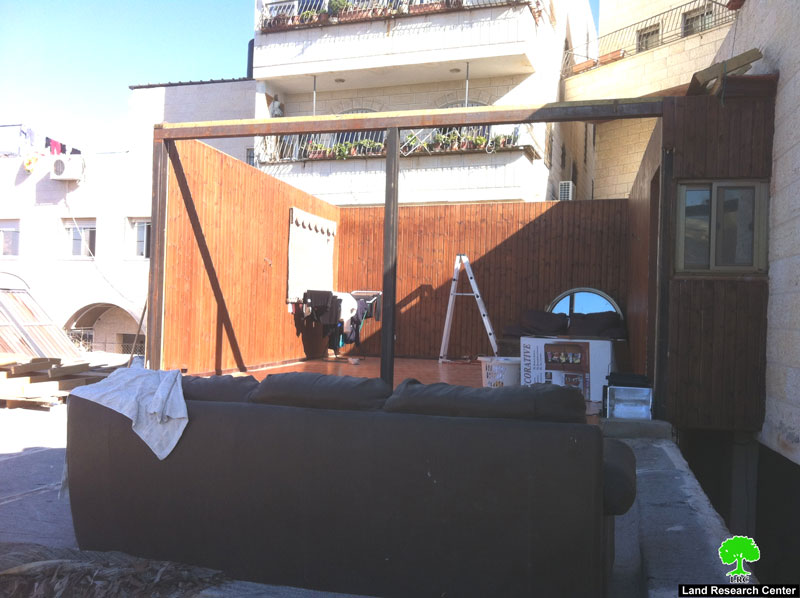 Picture 1: the removal of the ceiling and the wooden walls
The owner stated to an LRC observer:' nearly four years ago, I added a 30-m2-room to my 70-m2-house. I had to expand the house to adapt to my growing family needs. I built a simple room out of wood and a brick ceiling. Soon afterwards, I received a demolition order issued by the Occupation Municipality which was justified by not having the permission to amend to the house. I turned to my attorney, Saleh Ayyub, who tried, in vain, to make me pay a penalty instead of demolition. He informed me that the Court is not accepting any compromise and he advised demolishing the room to avoid any penalties.
On December 6, 2011, I was forced to demolish the room and took pictures of it while and after demolition. Two days later, I reported the demolition to the Court in order to closethe case; however, the demolition did not seem to satisfy the DA who claimed that pictures do not provide enough prove and informed me that a hearing session will be held in April, 2012′.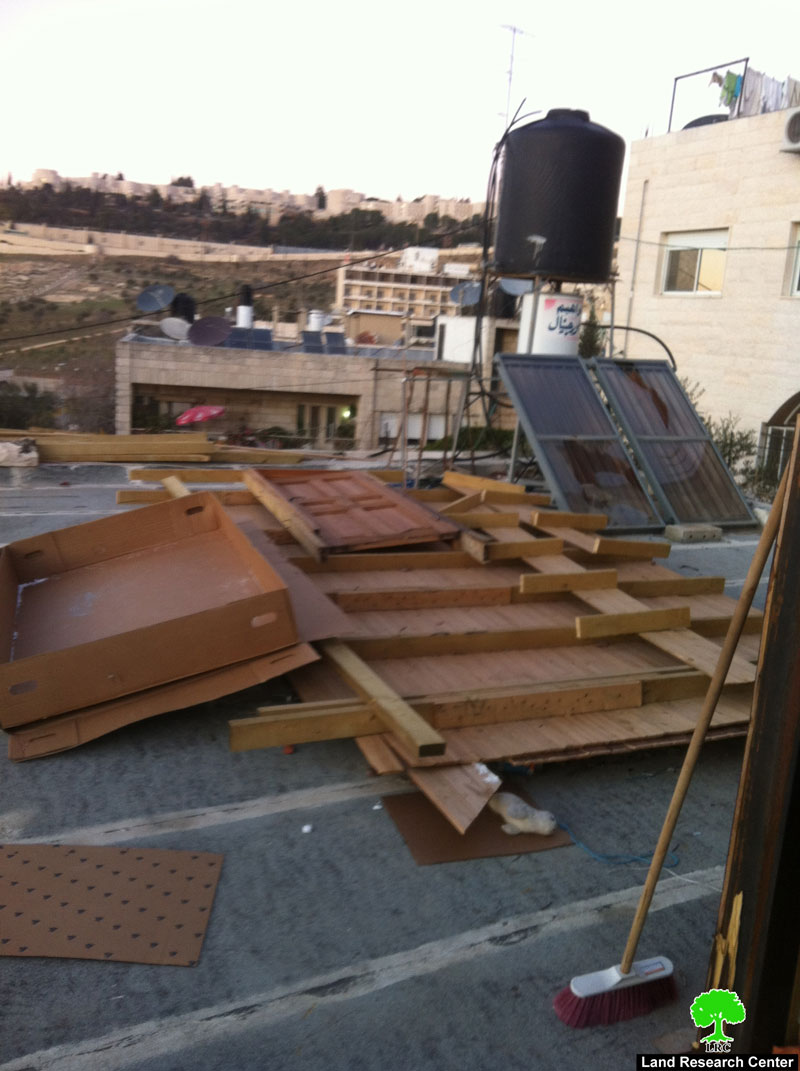 Picture 2: rubble
He added: 'it is not the first time that I have been targeted; during the first Intifada, I was arrested and my family house was demolished in retaliation. When I built this house, I was fined 70,000 ILS for lack of construction permit. I believe that these measures are taken in retaliation because I am a freed prisoner; actually, retaliation against Palestinians living in the city. ' The losses of Husni were an estimated 50,000 ILS.