Al Farisiyeh Bedouin community again targeted by stop working orders
On the 2nd of September 2011, the Israeli Civil Administration related to the Israeli Occupation Army delivered stop-working orders numbered 148459 & 148461 to two Palestinian families in Al-Farisiyeh Bedouin Community in the northern Valleys. The targeted structures are owned by Nimer Hassan Daraghmeh and Adnan Sa'id Daraghmeh and are located in an area surrounded by a number of Israeli settlements, Rotem, Shedmot Mechola and Mechola. Images 1 & 2 are copies of the stop-working orders that were delivered to families of Al-Farisiyeh Bedouin community.
Images 1 & 2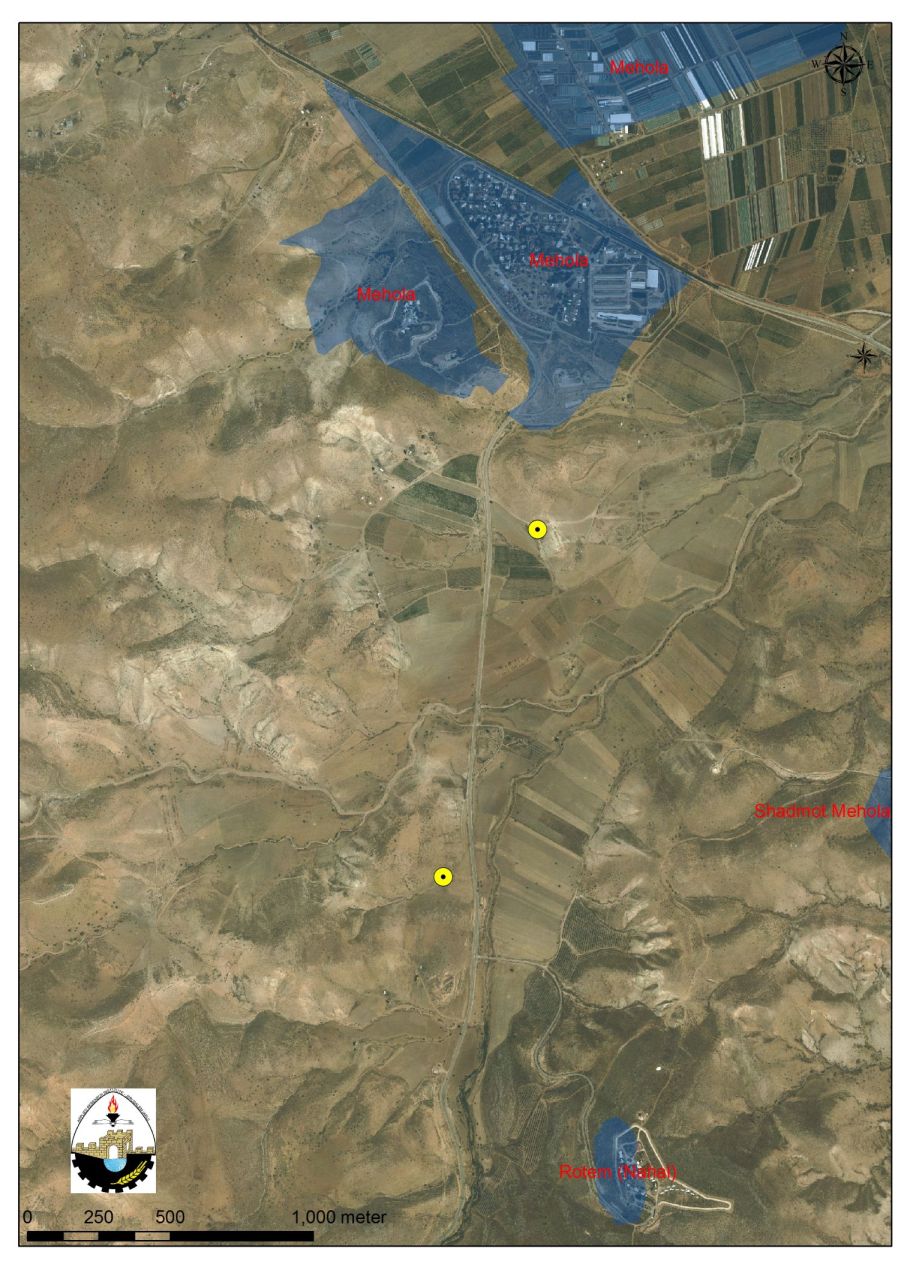 Map 1 :The location of the two threatened properties in Al-Farisiyeh Bedouin Community
Al-Farisiyeh Village
Kherbit Al-Farisiya is located 13 km to the east of Tubas city, in an area located within the Israeli declared closed military area
. The villages has a total population of 240 residents (PCBS 2010), most of whom are herders living in tents and depend on livestock raising and field crops for their daily living. It is bordered by Shedmot Mechola settlement from the east, Rotem settlement from southeast, Mechola settlement from the north and a number of Israeli military bases from the west which limit the access and use of land by Palestinians living in Kherbit Al Farisiya.
Image 03, Image 04, Image 05, and Image 06, shows Al-Faressiyya Bedouin Community lands, and Israeli limitations on it.
Previous Israeli attacks on Al-Farisyeh Bedouin community
Al-Farisiyeh Bedouin community has always been a target for the Israeli Occupation despite lacking the basic services needed for proper living. On the 27th of June 2010, the Israeli Civil Administration delivered 10 military orders notifying them to evacuate their residential and agriculture structures and sheep barns under the pretext that they fall in a "closed military area" in which the Palestinians are prohibited from living in these areas despite the fact that they are the original owners of these lands. The orders affected more than 100 people in the community and 68 structures including (35 residential structures and 33 agricultural structures).
Later on July 19th, 2010 the Israeli occupation forces demolished at least 75 structures including 24 zinc shelters and tents inhabited by 103 Palestinians. The IOF also destroyed 21 agricultural barracks that hosted 1090 sheep. An additional 30 structures of various uses were also demolished including water irrigation networks and land fences.
To Conclude
It is of no doubt that Israel does not pay attention to any legal, ethical or humanitarian consequences for its Illegal practices in the occupied Palestinian Territory, where from the year 1967 until today, it did not stop its Illegal actions but on the contrary, it dramatically escalated its violations and imposed facts on the ground in an attempt to unilaterally shape its own vision of peace which is simply concluded in the creation of a non-viable Palestinian state, with no geographical contiguity, battered by the Israeli settlements and outposts , and isolated by the Segregation Wall. What Israeli is doing is a direct violation of the international Law rules and human conventions.
Articles 53 &147 of the fourth Geneva Convention of 1949 state that 'any destruction by the Occupying power of real or personal property belonging individually or collectively to private persons, or to the State, or other public authorities or social or cooperative organizations is prohibited, except where such destruction is rendered absolutely necessary by military operations'. Also the Universal Declaration of Human Rights, General Assembly resolution 217, 10th of December 1948, Article 17 states: 'No one shall be arbitrarily deprived of his property'.
[1]
Right from the time Israeli occupied the West Bank territory in 1967, the stretch of the eastern terrains of the West Bank was regulated differently than the rest of the occupied territory as the Israeli Army wasted no time to consider that sector, including the Jordan valley area subject to a special Israeli regulations as much of it was declared closed military area, other substantial areas declared military bases and large areas used to establish illegal Israeli settlements on lands seized by the Israeli State under the Absentee property law.
Prepared by: