Removing the Electricity Network in Ghwain- Hebron Governorate
Violation: the removal of the electricity network supplying the village.
Location: Ghwain, As Samu' – Hebron.
Perpetrators: Bitar Elit colonists.
Victims: residents of Ghwain.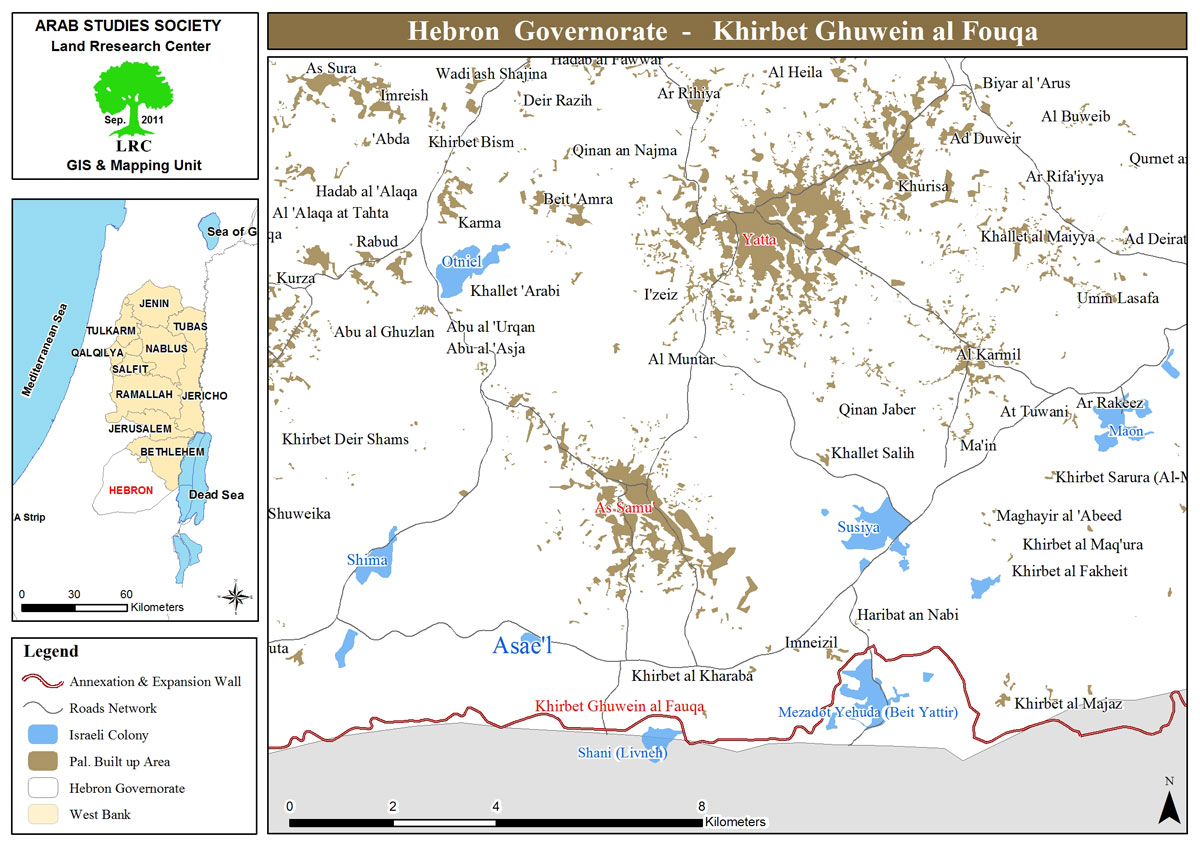 Details:
The Israeli Occupation Authorities removed sabotaged the electricity network supplying Ghwain, southern As Samu'. Ahmad al Hawamda of Ghwain stated that 5 Israeli vehicles accompanied by dozers and a truck broke into the village on September 8, 2011 and started the removal of poles and sabotaging the electricity cables. He stated that they removed 30 wooden poles and two massive towers, destroying more than 1500-m-long electricity network.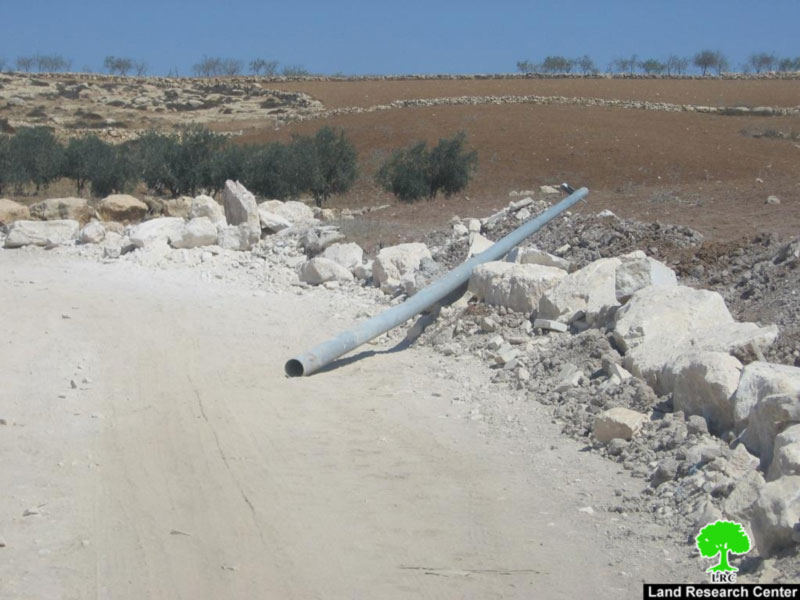 Picture 1-7: sabotaged network
The Palestinian Power Authority funded a project to connect Ghwain, inhabited by 150 people, with the electricity network in As Samu' town in April, 2011. The project was successfully completed in May and the power had finally reached Ghwain. Coherently, Israeli dozers blocked the only entrance of the village using earth mounds and rocks.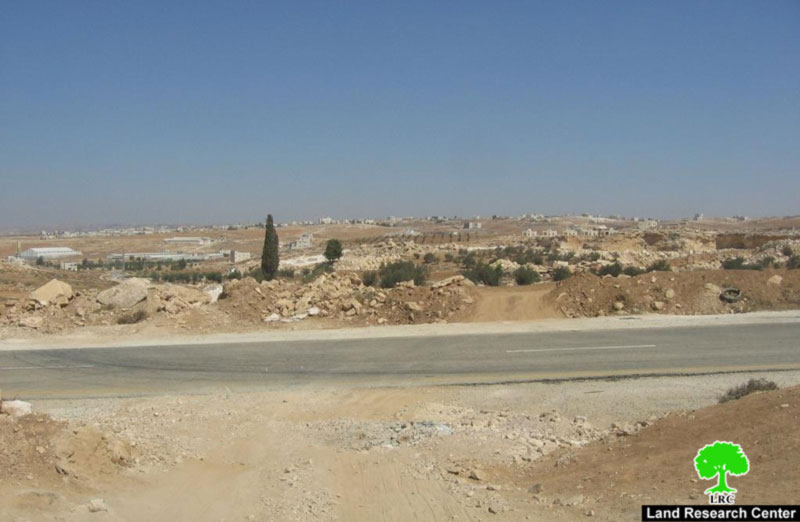 Picture 8: closure of Ghwain entrance
The Israeli Occupation Authorities have ordered the stoppage of the 2-km-long road connecting As Samu' with Ghwain. They also captured a dozer, property of Mohammad abu 'Awwad, for 12 days before he baled it out by paying 7500 ILS.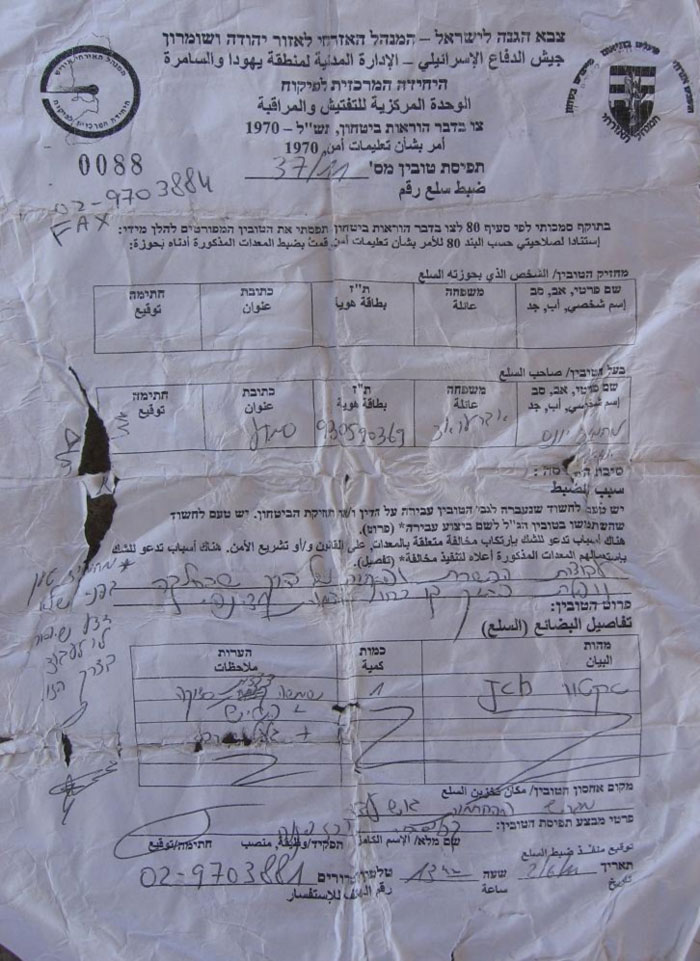 Picture 9: the dozer capture order
Picture 10-11: stop-work orders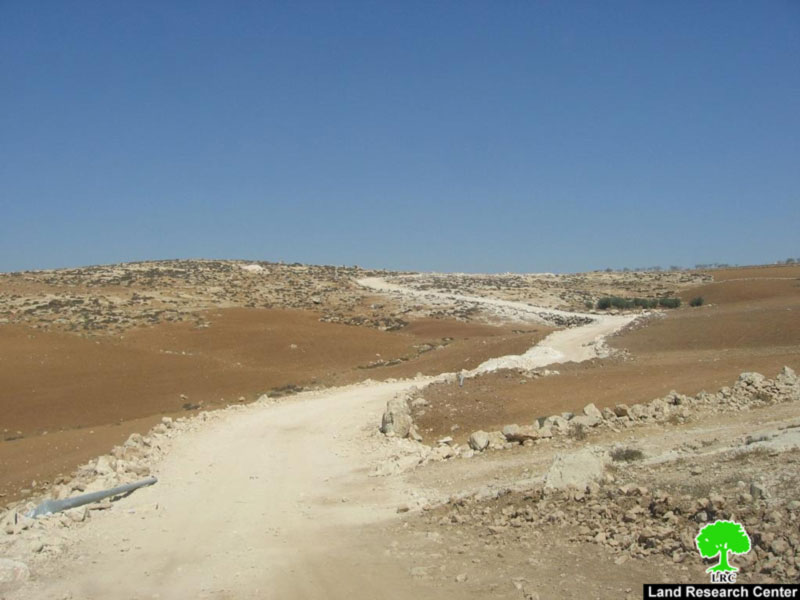 Picture 12: a side view of the road
Ghwain:
It is located south As Samu' town in Hebron and is inhabited by 140 people. Its total area is 60 dunums where the people depend solely on agriculture and herding in their living. As Samu' supply the village with water.
Picture 13-14: Ghwain
The village is edged by Beit Yatir colony (east), by-pass 317 (west), As Samu' (north), and Shani colony and the segregation wall (south). The segregation wall construction consumed 500 dunums of the village lands.