Karmi Zur Colonists Cut 165 Grape Trees in Halhul city- Hebron governorate
Violation: cutting 165 3-year-old grape trees.
Location: Wadi al Amir – Halhul – Hebron.
Date: September 11, 2011.
Perpetrators: Karmi Zur colonists.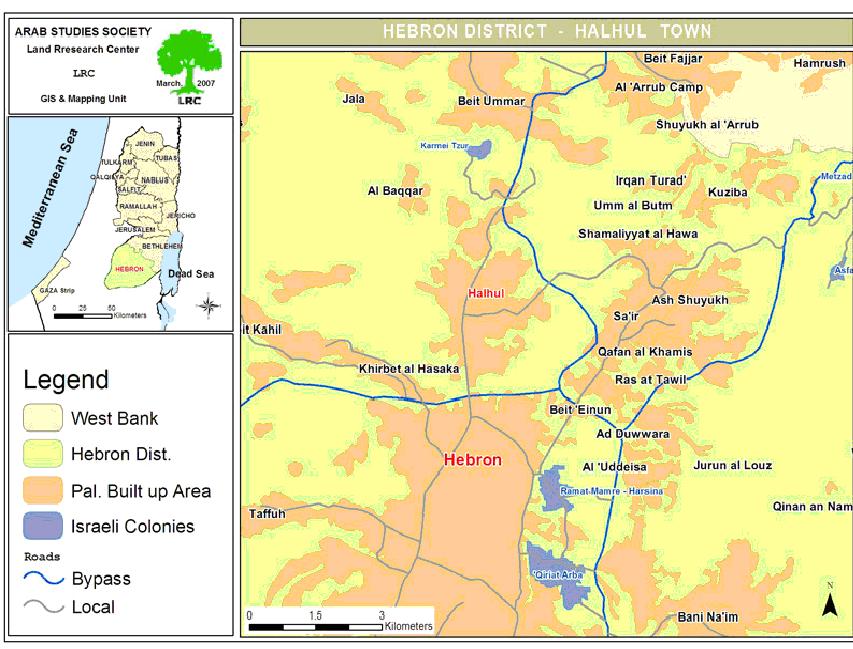 Details:
A group of Israeli colonists chopped down 165 grape trees in Halhul, northern Hebron. The grapes are property of Ahmad 'Aqel of Halhul. Ahmad stated that when he arrived to his field, he could see that the trees were chopped from the stem. He said that all the trees in his 1.7 dunum field were axed.
Picture 1-3: the targeted field
'Aqel accused Karmi Zur colonists who have attacked him and his field several times before. Abdullah 'Aqel, the owner's brother, said that his brother worked hard to preserve this field by fencing it and plowing it. He used to bring water from his own house to irrigate the grapes. He added that the Israeli Occupation Police showed up and told his brother to go to Kiryat Arbaa Police station to file a complaint.
Coherently, Israeli colonists lifted the Israeli flag in a field that is owned by Mohammad al Badawi in Wadi al Ameer. They have also placed some benches there soon after the Israeli soldiers removal of a driller that was used in the rehabilitation of the field. The soldiers prevented Al Badawi from exploiting his land (20 dunums in area) or get the driller back in unless he manages to obtain a permit from the concerned Israeli Authorities.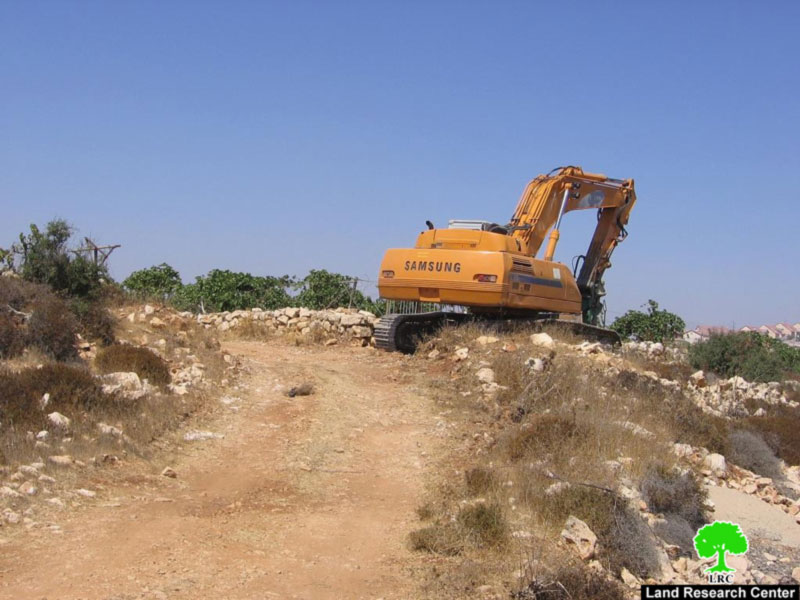 Picture 4: The driller
It must be known that the Israeli Authorities have been targeting Wadi al Ameer by imposing restrictions on the farmers and preventing them from reaching their lands by pointing rifles at them and threatening to shoot them if they do not comply. In 2002, the Israeli Occupation Army declared 200 dunums in the area as a military zone; this lasted for 5 years.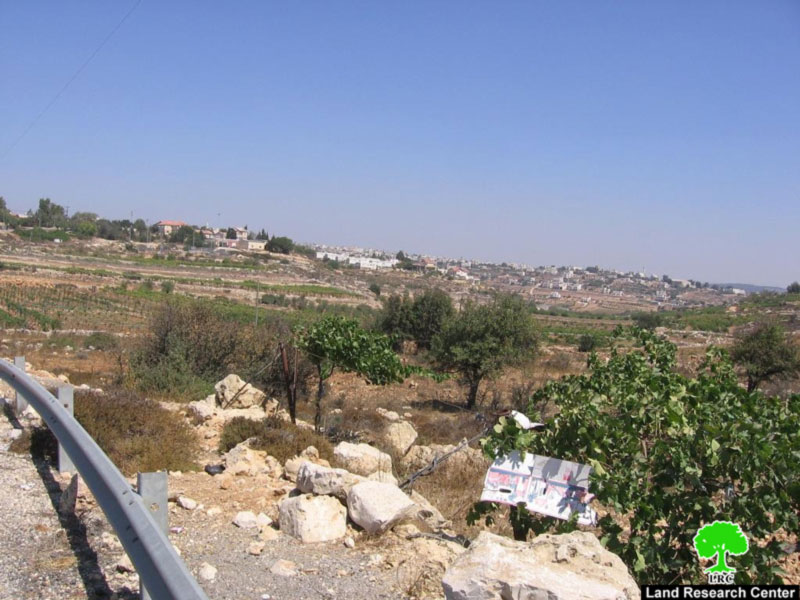 Picture 5: lands closed in 2002