Demolishing 4 Structures in "Um al Kheir" in Yatta town- Hebron governorate
Violation: demolishing a house, a tent, a toilet, a park and sabotaging the electricity network as well as issuing a demolition order against a house.
Location: Um al Kheir – Yatta – Hebron.
Date: September 9, 2011.
Perpetrators: the Israeli Occupation Army.
Victims: Al Hathaleen family.
Details:
On September 9, 2011, a large Israeli force accompanied by bulldozers besieged Um al Kheir and initiated a large-scale demolition campaign that targeted a house, a toilet, and leveled a tent. The victims stated that the Israeli forces demolished their houses without giving them a chance to remove the contents.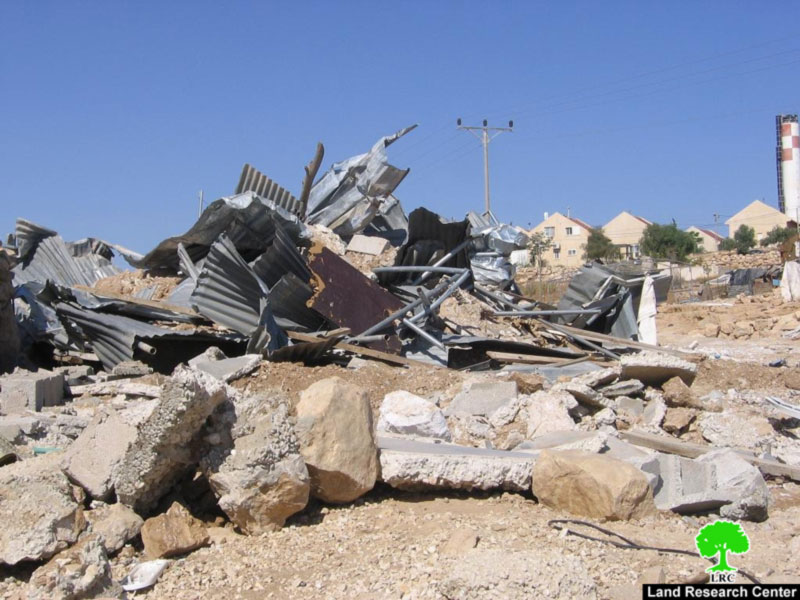 Picture 1: Salem al Hathaleen's house ruins; Karmael can be seen in the background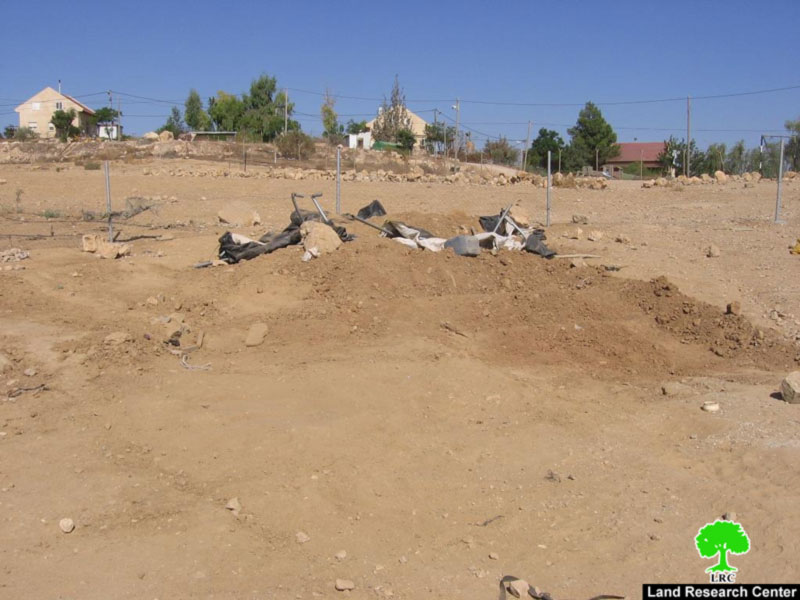 Picture 2: the leveled tent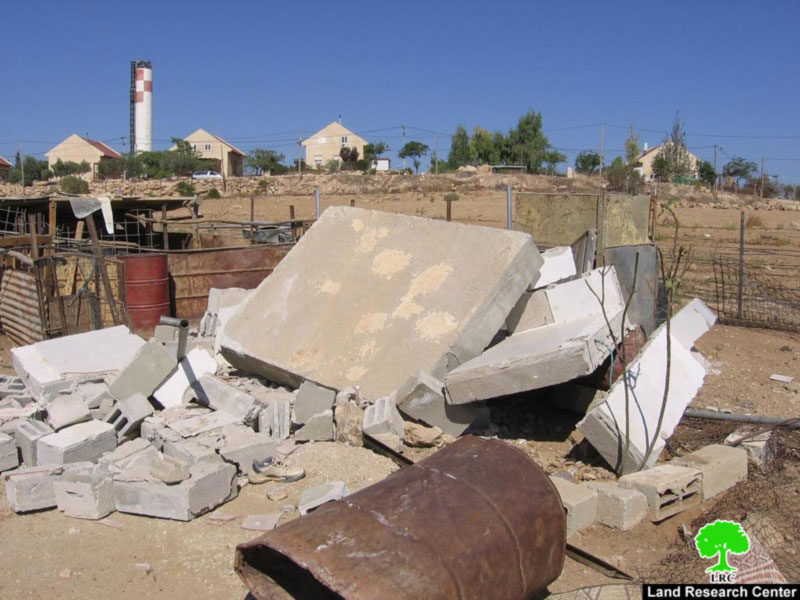 Picture 3: a brick toilet
Table 1: victims of the Israeli aggression
No.

Victim

Structures

Area (m2)

Family members

Children

Structure type

Construction year

1

Salem al Hathaleen

1

50

12

6

House

2008

2

Khadra al Hathaleen

1

20

19

6

Tent

2008

3

Nawal al Hathaleen

1

8

8

4

toilet

2008

Total

3

78

39

16
During the campaign, the huge Israeli dozers destroyed what used to be a small children park in the village as well as sabotaging the electricity network which operates on solar power.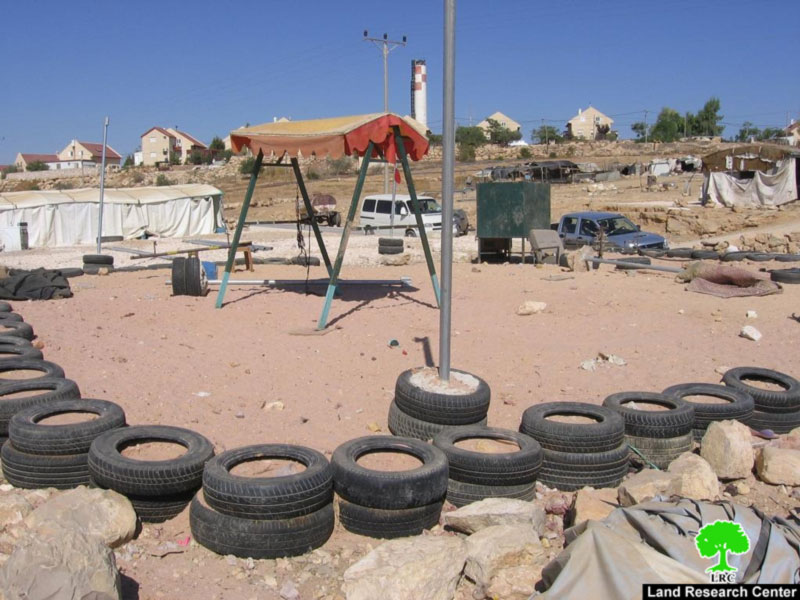 Picture 4: the destroyed park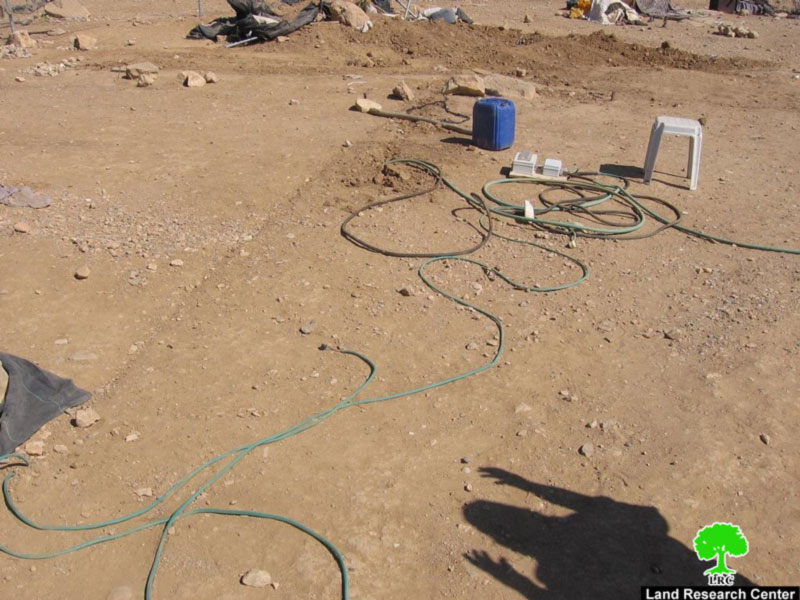 Picture 5: traces of destruction in the electricity network
Coherently, the Israeli troops handed Mohammad al Hathaleen a stop-work order against his two-bedroom-house.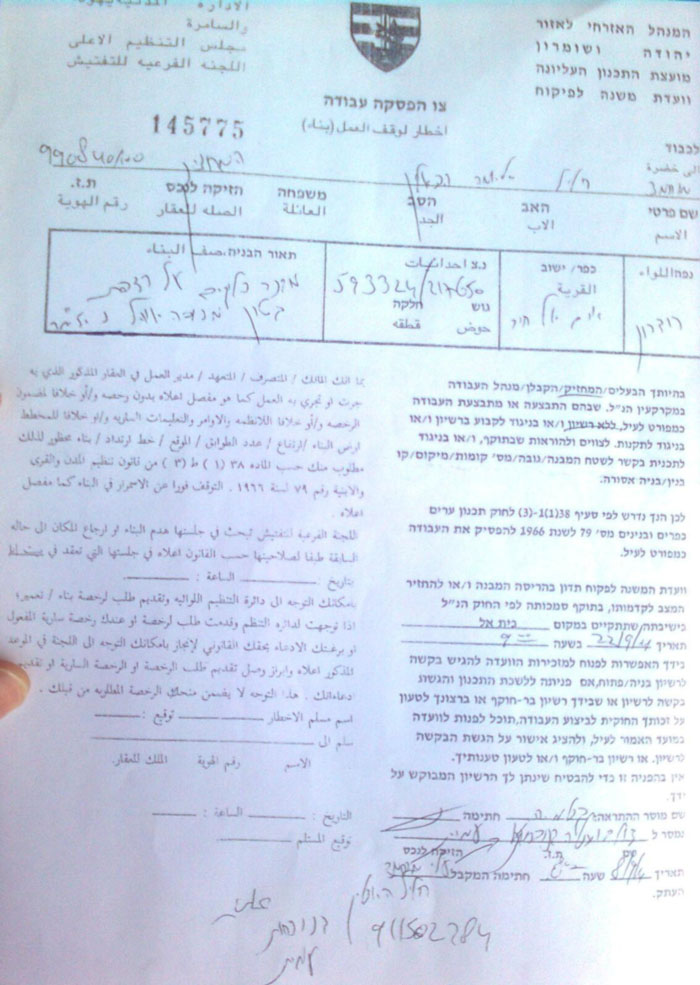 Picture 6: a photocopy of the order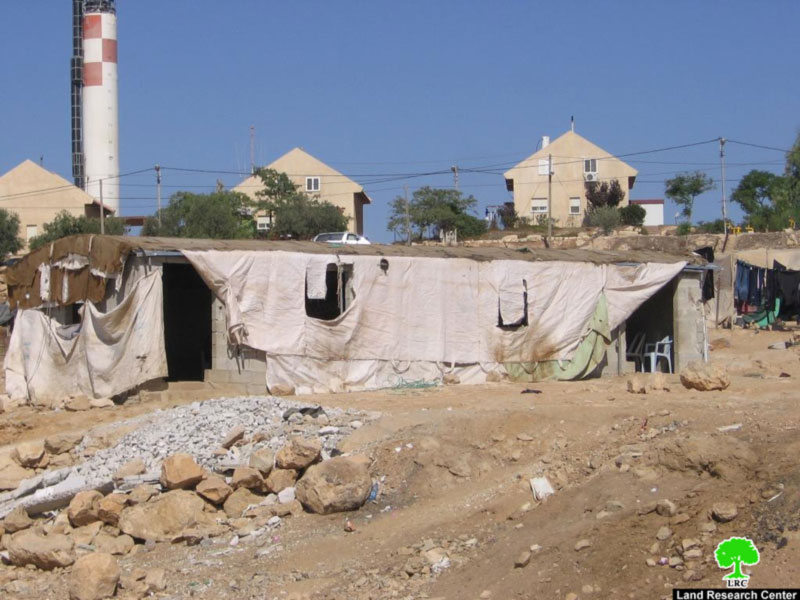 Picture 7: the threatened house
The order demanded the immediate stoppage of any construction prior to acquiring the required permits. It specified September 22, 2011 as the date of the hearing session to be held in Beit El Military Court to decide on the fate of the house. The house, established in 2009, was 60 m2 in area and designed to host the 9-member-family. The locals condemned the recent Israeli aggression.
Khadra al Hathaleen demanded all kinds of humanitarian aid as well as the immediate stoppage of the Israeli attacks indicating that most of the attacks are held by Karmael colonists. She said: 'the Israleis are trying every possible way to drive us out of our lands which will facilitate future colonial expansions. I plea for urgent humanitarian assistance; at least provide us with portable toilets because they destroyed a toilet that was used by 20 people'.