Inscribing Offensive Slogans on Yatma Mosque in Nablus governorate
Violation: Israeli colonists write offensive slogans on the walls of Yatma Mosque as well as setting two cars ablaze in Qabalan.
Location: Yatma and Qabalan – Nablus.
Date: September 8, 2011.
Perpetrators: Israeli colonists.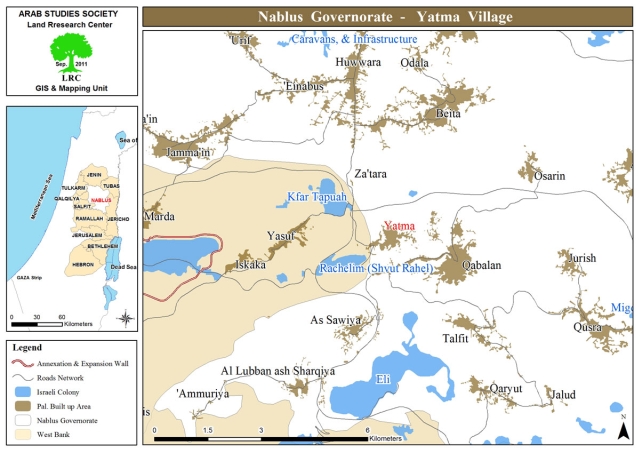 Preface:
Attacking mosques and sacred sites in the West Bank and Jerusalem frenzy is becoming more vicious and rapid. The racist and extreme mentality of the colonist is what driving them towards such outrageous aggressions. After burnin Qusra's mosque 2 days earlier; Yatma's Mosque has been specified as the next target.
Details:
In the early morning hours a large group of Israeli colonists broke into the northern part of Yatma and headed towards the main mosque in the village. They wrote slogans and drew 'David Stars' all around its outer walls. One of the slogans said 'Temporary life', implying that the Palestinians are living there temporarily and that they have no right to do so.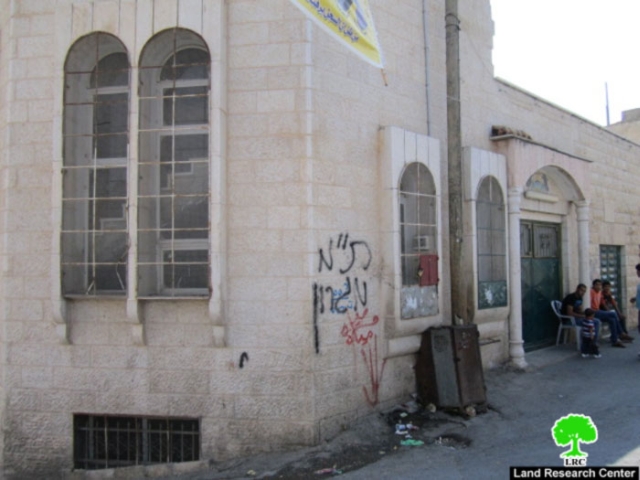 Picture 1: targeted mosque – Yatma
Aggressions agains mosques and religious sites have been going for years; mosques have been turned into stables and even night clubs. Many mosques were targeted with demolitions and torching as well. 49 mosques have been targeted in the West Bank only since 1967.The Israeli Occupation Government provides the colonists with the cover they need to carry out such aggressions; they probably provide them with supervision as well.It is evident by looking at the attacks against sacred sites all around historical Palestine that the Israeli show no respect to whatever beliefs or any humanitarian affair.
Setting two cars ablaze in Qabalan:
Soon afterwards, the colonists moved to Qabalan nearby Yatma where they burned two cars; the first is a 2009 Hyundai, a property of Phoenix Company and the other is 1988 BMW, property of Sa'id al Az'ar of Qabalan.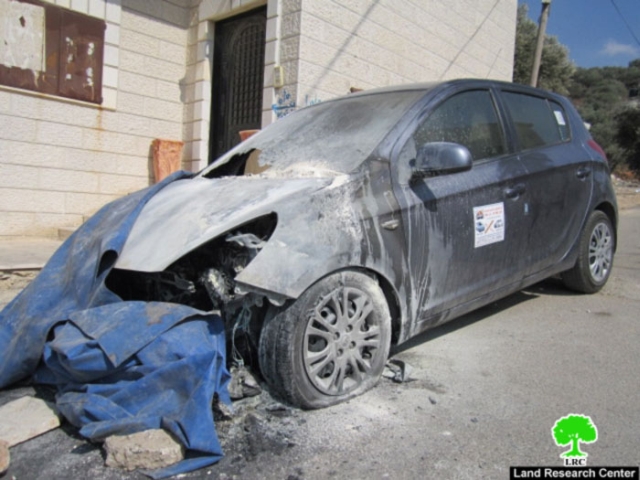 Picture 2: burned Hyundai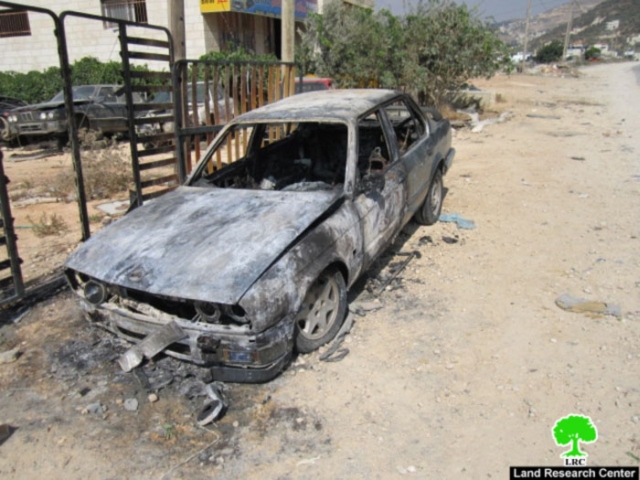 Picture 3: Torched BMW
It must be noted that the people, who were awaken by the blazing flames, managed to stop the colonists and drive them away.
Yatma:
The village is located 11 km to the south of Nablus city. It is surrounded by As Sawiya, Yasuf, Beita, and Qabalan villages. Its total area is 4411 dunums including 392 dunums of built up area which is inhabited by 2853 Palestinians. The village lost around 25.7 dunums to Rekhelim colony.
Rekhelim is seizing Palestinian lands:
Rekhelim was established in 1991. Its built up area has now reached 547 dunums built on the Palestinian villages of Yatma, Eskaka, and As Sawiya.