Colonists plant a Field with Grapes in : Tal Rmeida – Hebron governorate
Violation: confiscating a field and planting it with grapes.
Location: Tal Rmeida – Hebron city.
Date: August 1, 2011.
Perpetrators: Ramat Yishai Colonists.
Victims: Al Bakri family.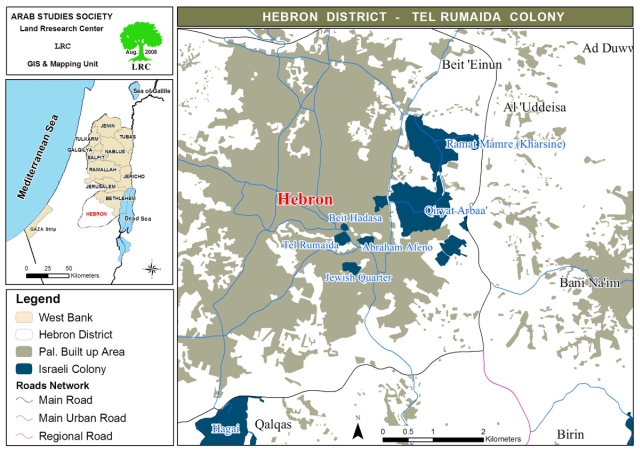 Details:
A group of Ramat Yishai colonists expropriated a 500-m2-field from Al Bakri family and planted it with grapes. The field is edging a house that was taken over by the colonists in 2000.
Picture 1-3: planted grapes
The colonists made a garden around the houses were the planted grass and placed benches two months earlier. The Israeli soldiers provide the colonists with the protection they need to commit such crimes. Ahmad Amr, an activist, stated that the colonists impede Palestinian houses with rocks and set garbage and wood alight nearby Palestinian houses.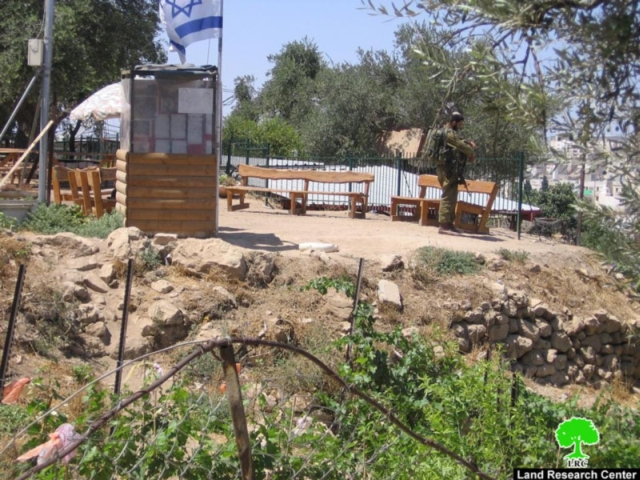 Picture 4: the garden
Amr stated that the colonists had also torched what is known as "Batoutat As Saqqa" site nearby a religious site. The flames traces could be seen on the building and the berry tree beside it.
Picture 5-7: flames traces
Tal Rmeida has been the target of day-to-day aggressions against Palestinian houses and fields.