Setting Tens of Olive Trees Alight in Kafr Qaddum – Qalqiliya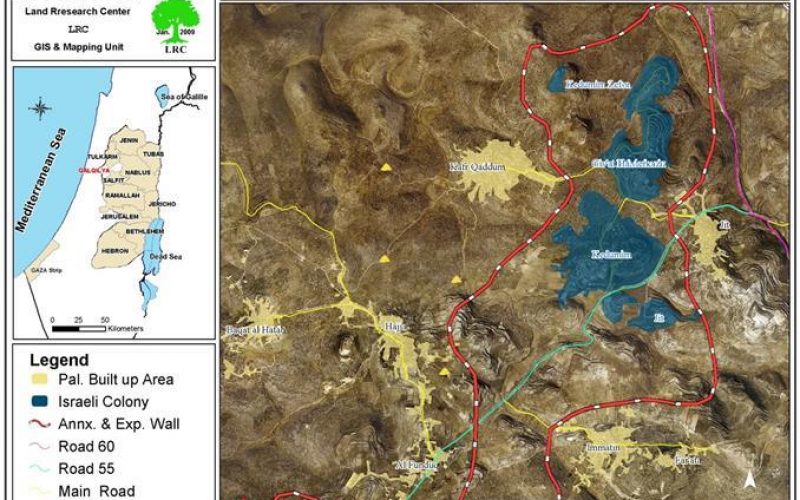 Violation: torching tens of olive trees.
Location: 'Al Khawarej', east Kafr Qaddum.
Date: July 1, 2011.
Perpetrators: the Israeli occupation Army.
Victims: farmers of Kafr Qaddum.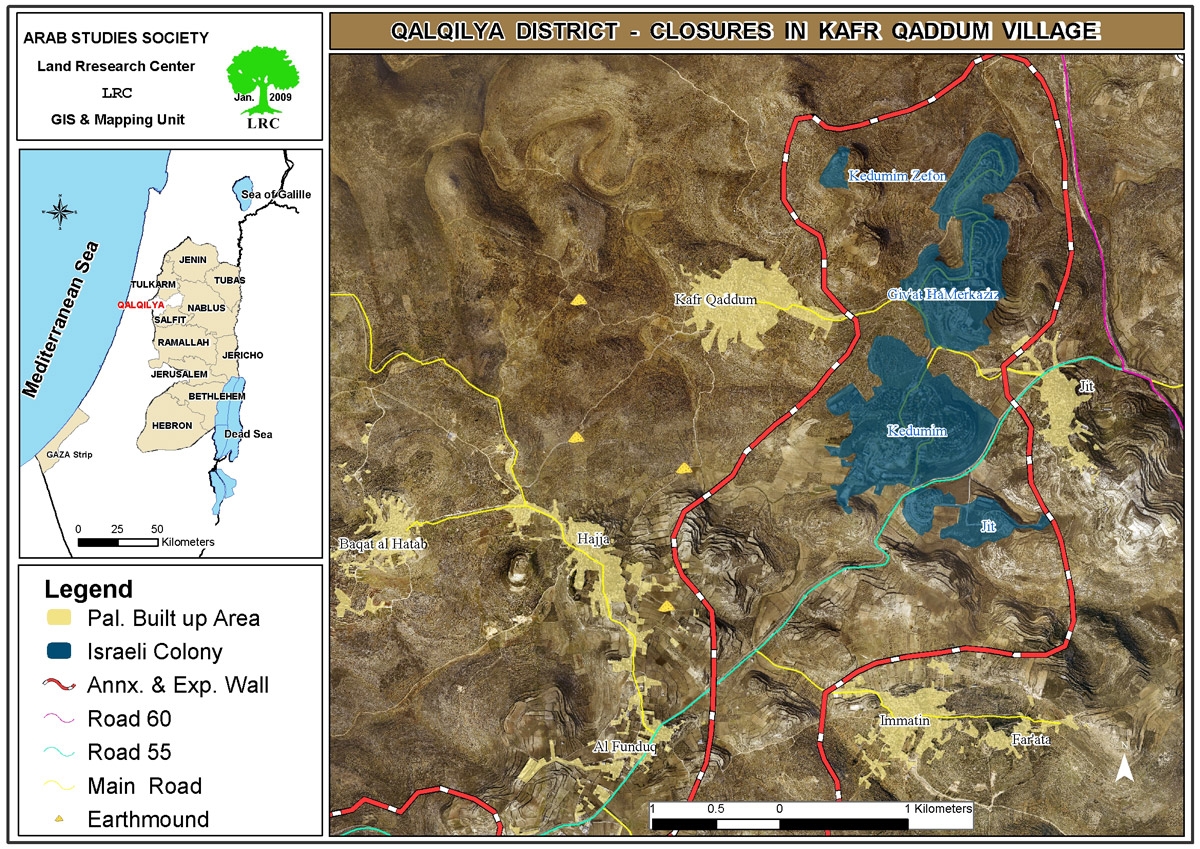 Details:
On July 1, 2011, during the weekly peaceful demonstration held by villagers of kafr Qaddum and foreign activists against the Israeli closure policy, more precisely, the closure of village main entrance which has been blocked since 2003, Israeli soldiers tried to dismantle the demonstration by randomly launching tens of sound and gas grenades. The grenades started a fire in the nearby olive fields. The arousing flames consumed several olive trees in an area known as Al Khawarej; furthermore, the damages included:
22 beehive, property of Adnan Ali.

24 olive trees partially burned; property of Abdul Salam Ali.

22 olive trees partially burned; property of Ali Ali.

40 olive trees partially burned; property of Jawad Ibead.
Kafr Qaddum entrance has been blocked for 8 years:
The Israeli Occupation Authorities have been postponing the reopening of the southern (main) entrance of the village whuch has been blocked since 2003. The Village Council and locals plead many times in order to reopen the route but their efforts were futile. However, so far, the Israeli Occupation Courts have not decided because eof the obstacles being put by the colonists and the Israeli Army. The locals were left with only the choice of demonstrating against the Israeli measures.
The closure of the main entrance of the village has drastically affected the lives of the villagers knowing that the village is almost completely surrounded by Kadummim colony. The only entrance to the village is the south western one leading to Hijja village. The closure of the main entrance added to the already complicated movement restrictions; movement of villagers, especially in emergency situations became really difficult.
Many of the villagers were forced to leave the village and find other residences due to such complexions in addition to the rapidly increasing transportation costs due to forcing people to take long detours.More than 20 families have already left the village according to the statistics of the Village Council.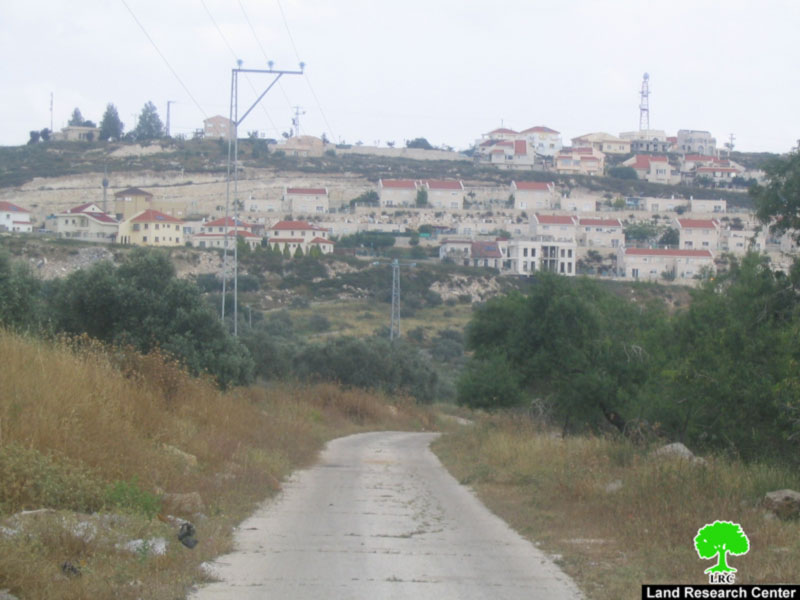 Picture 1: Kadummim colony
Location:
Kafr Qaddum is located 25 km to the east of Qalqiliya. Its total area is around 20,000 dunums including 1382 dunums of built up area. There are around 2500 dunums of rangeland and 5000 dunums were captured by the Israeli and being used for colonial activities. The rest are agricultural field mostly planted with olive (85%).