The Israeli Occupation Uproots 300 Olive Seedlings in Wadi Qana – Salfit Governorate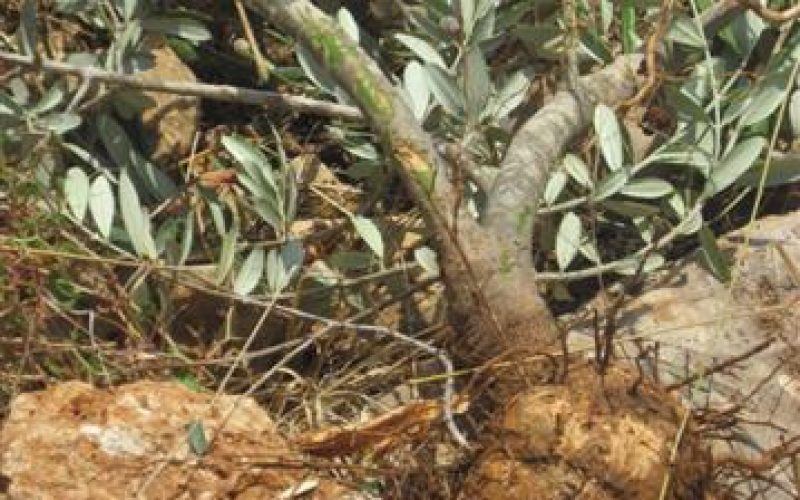 Violation: uprooting 300 olive seedlings.
Location: Wadi Qana.
Date: June 28, 2011.
Perpetrators: the Israeli Environmental Protection Agency in collaboration with the Israeli Occupation Army.
Victim(s): Kamal Abdul Rahman.
Details:
On June 28, 2011, the Israeli Occupation EPA uprooted 300 olive seedlings (2-6 years old) in fields west of Wadi Qana. Tens of Israeli soldiers, around ten vehicles, and a Jackhammer participated in the 3-hour-campaign. All the uprooted seedlings were confiscated and taken away.
The landlord was served a military order on March 15, 2011; the order demanded returning to the status quo on the pretext that Wadi Qana is a natural reserve and it shall not be manipulated in any way. Wadi Qana is classified as a natural reserve according to Oslo Agreement which provides the Israelis with the justification they need no aggress Palestinians. On the other hand, Israeli colonists are allowed to perform all kinds of attacks and aggressions against Palestinian people and property.
It is apparent that the Israeli colonies have taken over mountain summits while expanding towards each other with buildings, by-passes, and walls. The rapid expansion of these colonies is threatening the Palestinians existence in the area.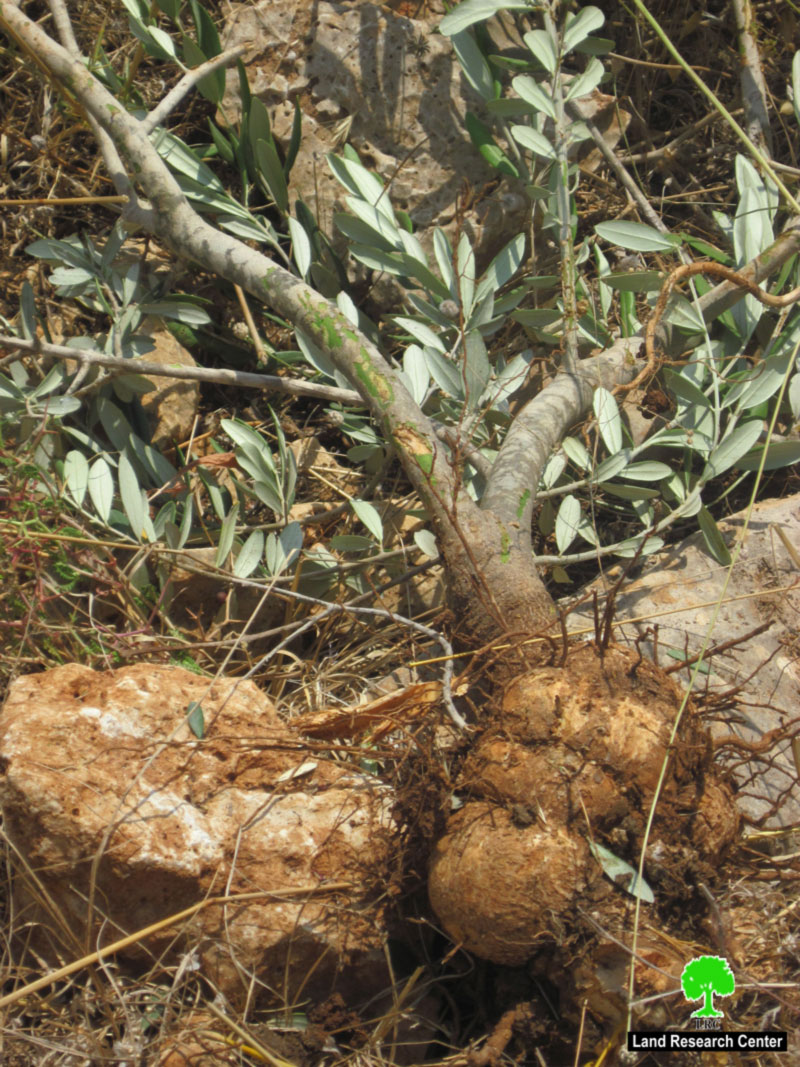 The second most dangerous thing is the so-called EPA; they are actions are based on the claim that Wadi Qana is a natural reserve; however, its true intentions is clearing Wadi Qana from its Palestinian residents by imposing more restrictions on them.
The Israeli prevent the Palestinians from planting or herding under claims that they are preserving the natural balance; they went further by ordering some Palestinians to uproot whatever trees they have planted, even trees planted before the existence of the 'state of Israel'.
The Palestinians living in Wadi Qana are on the verge of demise as they are facing hazardous times. They are seeking support and help of the international community and all interested parties to consolidate their presence and preserve their future in the lands.