The Demolition of 8 Artesian Wells and a Green House in the Village of Kufr Dan in Jenin Governorate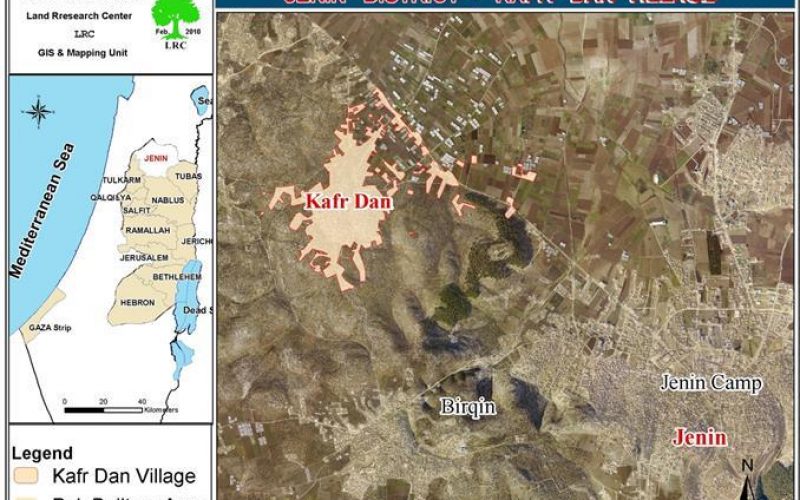 Violation: The demolition of 8 wells in addition to a Green House in Kufr Dan.
Date: May 29th, 2011.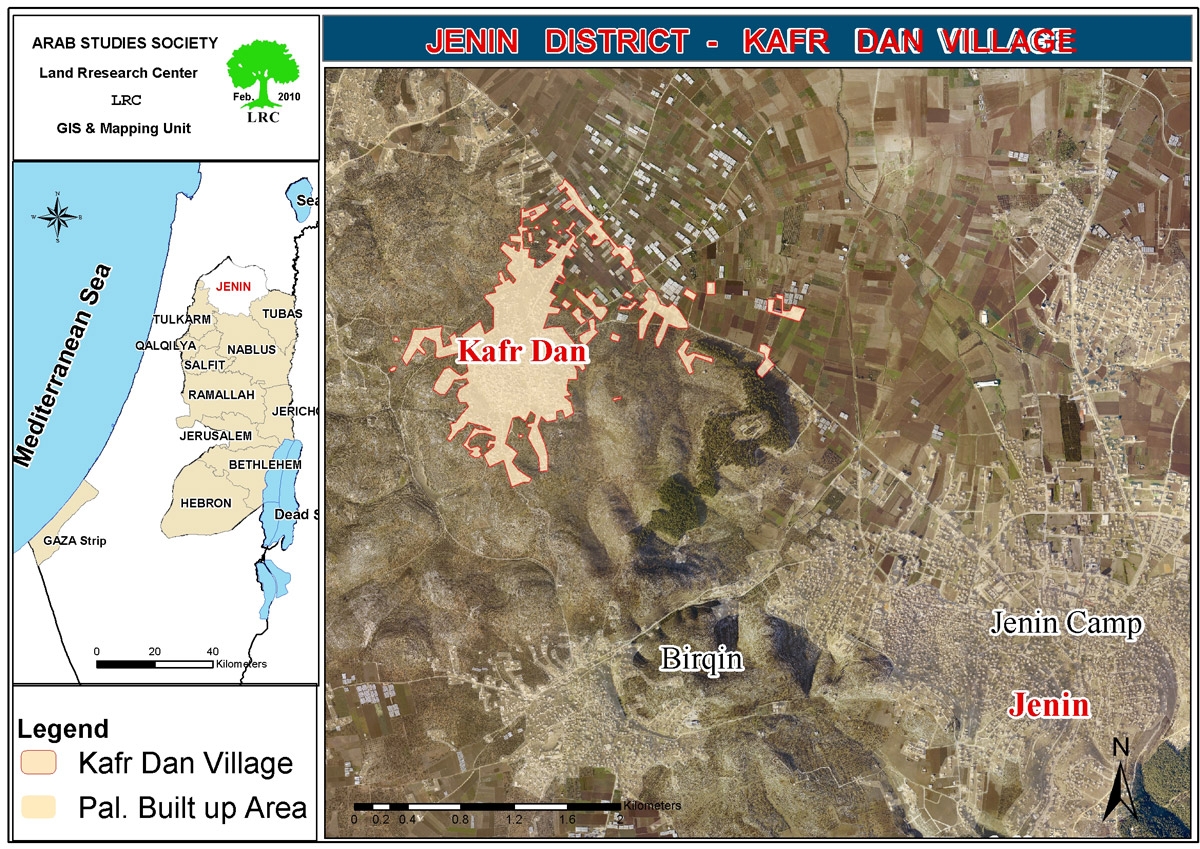 Details:
In a new step by Israeli occupation forces to hit the agricultural sector in the Governorate of Jenin, these forces carried out a demolition campaign on May 29th, 2011, targeting 8 Artesian wells in addition to a Green House in the village of Kufr Dan, west of Jenin.
A large group of Israeli occupation forces supported by two bulldozers accompanied representatives of the Israeli Water Authority in raiding the village of Kufr Dan (the raid took place despite the fact that the village is classified as Area B, according to the Oslo Accords). Occupation forces destroyed and demolished the said wells in addition to plowing nearby agricultural crops.
Palestinians trying to stop the destruction were arrested. These steps were taken after the so-called Israeli "Civil Administration" informed its Palestinian counterpart of its intention to close down 12 Artesian wells in Kufr Dan under the pretext that occupation forces consider it "illegal."
The following table lists the relevant information regarding the destroyed wells:
Name

Well Hose

Elec. Cable

Horse Poser

Rope length

Losses (in NIS)

Area damaged

No. of Affected

Inch

M.

Inch

M.

Ahmad jabareen

2.5

150

16

150

10

300

18,715

20

40

Subhi Ma'rei

2.5

160

12

160

10

320

18,420

20

40

Mo'hd Ma'rei

3

150

12

150

5.5

300

15,265

40

80

Baha Ma'ret

2.5

150

16

150

10

300

18,715

30

60

Mustafa A'abed

2.5

160

16

160

10

320

19,320

70

120

Mo'hd Sa'adiyya

2.5

120

12

120

5.5

240

12,440

6

20

Subhi A'ayed

2.5

160

16

180

10

320

20,560

60

150

Mahmoud A'ayed

3

150

12

150

15

300

23,000

100

200

TOTAL

146,435

346

710
Source: Kuf Dan Village Council provided to the Israeli Violations Monitoring Unit at LRC.
The village of Kufr Dan is famous for its crops that are spread over more than 700 dunums in the area known locally as Marj Bani A'amer. The presence of water in the area and the Artesian wells has helped the economy of the village to a large extent as more than 80 such wells are spread in the area. Israeli occupation forces have been refusing to give any permits for these wells except for 5 of them that were built before the inception of the occupation in 1967.
It has to be pointed out that this was not the first time Artesian wells in the area have been targeted as in February 2010 a number of them were destroyed by the Israeli occupation forces.
Kufr Dan – General Information
The village of Kufr Dan is located 5 kilometers northwest of the City of Jenin. Its area is 7,328 dunums, however only 300 dunums are classified within its Master Plan. The village is surrounded by a number of other villages including Burqin (from the south), Al Yamoun (from the west) in addition to the city of Jenin (from the north). Around 4,000 dunums are used for agricultural purposes in an area known as Marj Ban A'amer where most of the irrigated crops are present.
Hundreds of Green Houses spread throughout the Wadi while others parts of it are planted with fig, almond and olives. As to sustain such a large scale agricultural activity, landowners dug up tens of Artesian wells to use the underground water.
The population of the village is 5312 according to the PCBS's estimate of 2008.
Pic. 1-3: Genral view of the village of Kufr Dan.