Setting Agricultural Fields Ablaze in Beit Ummar – Hebron Governorate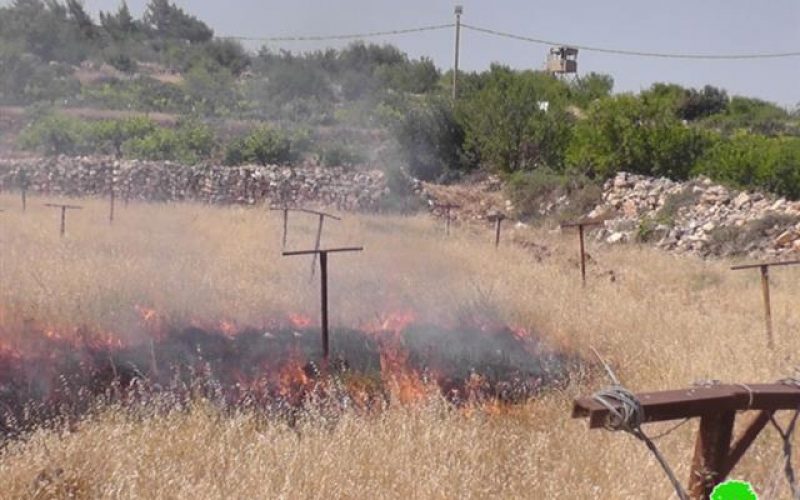 Violation: torching 3 dunums planted with wheat and grapes.
Date: June 6, 2011.
Perpetrators: Karmi Zur colonists.
Victims: 'Awad family.
Details:
Karmi Zur colonists set 3 dunums planted with wheat and grape trees ablaze.The landlord, Ali 'Awad stated to an LRC observer: 'On June 6, 2011, Israeli colonists sprayed the grape trees nearby the colony security fence with a toxic substance which caused them to look wilt. On the next day, I went to the field accompanied by my brother who works in the field of protecting lands to take pictures and document the attack. When we got there, we say the flames erupting from the field'!
Picture 1-2: flames consuming the field
Ali stated that he saw an Israeli colonist parked nearby the fence (from the colony side) and watching the raging flames. He managed to take a picture of the car.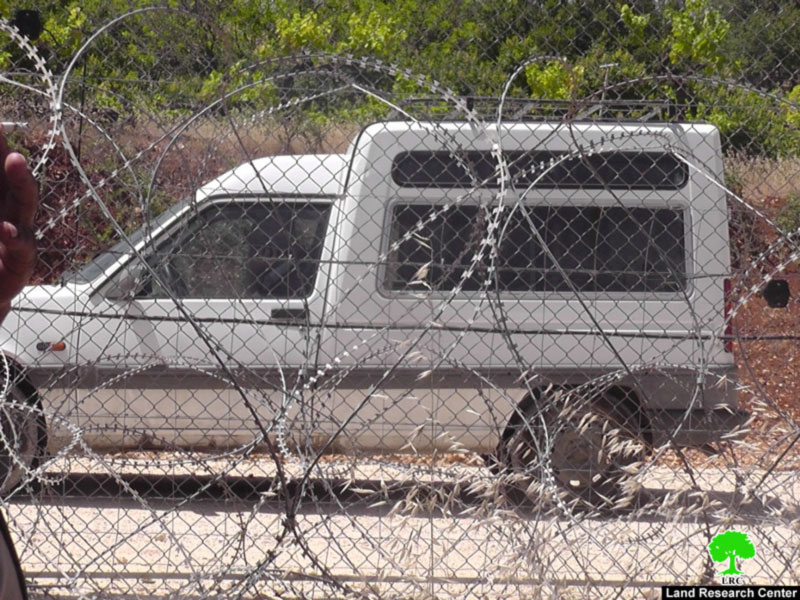 Picture 3: a colonists watching the flames erupting
He said that he called the Palestinian Civil Defense but the fire trucks were unable to reach the area because of it closeness to the 'security fence'.
He and his brother had to use dirt to put the fire down. He said that the fire devoured 3 dunums, 2.5 planted with wheat and the rest with 30-year-old grape trees.
Picture 4-5: flames traces
Awad estimated loss was around 3000 US dollars; he elaborated by saying that the colonists have attacked his field during the season of selling grape leaves. He said that he used to sell 1 kilogram of grape leaves for 3 $; thus, the colonists has damaged a major source of income for the 7-member-family, three of them are captives in Israeli prisons.
He also said that the 'chief of Karmi Zur' has been trying to force him out of his land. He said: 'he offered me a land exchange deal; he said that he can give me 20 dunums near Ezyon in exchange for my three dunums. I replied by telling him that I will never leave my land; you are the occupier and you must leave'.
He concluded by saying thatthe colonists are trying to drive him out of his land to ease capturing 400 dunums in the area. He also said that the colonists took over 700 m2 from his land to mill a road in 2005; besides, he was attacked by colonists a month earlier in his field.