Setting 250 Trees Ablaze in Deir al Hatab – Nablus Governorate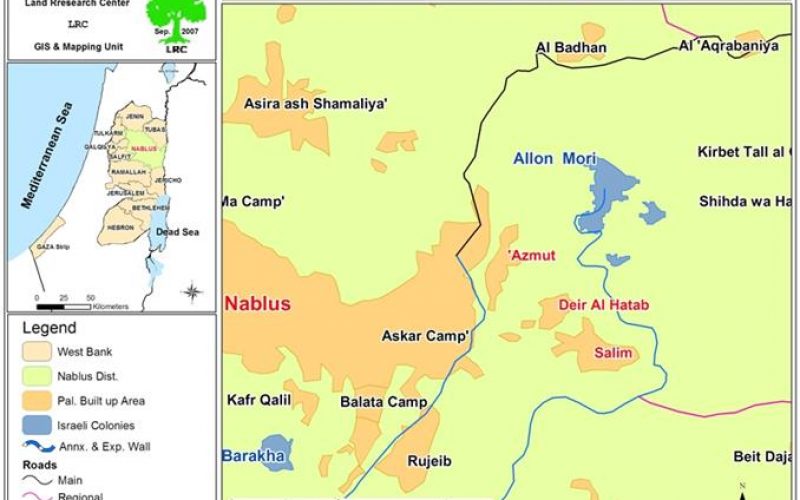 Violation: setting 250 trees ablaze and bulldozing 120 dunums.
Location: Deir al Hatab.
Victims: number of Deir al Hatab residents.
Perpetrators: the Israeli Occupation Army.
Date: June 5, 2011.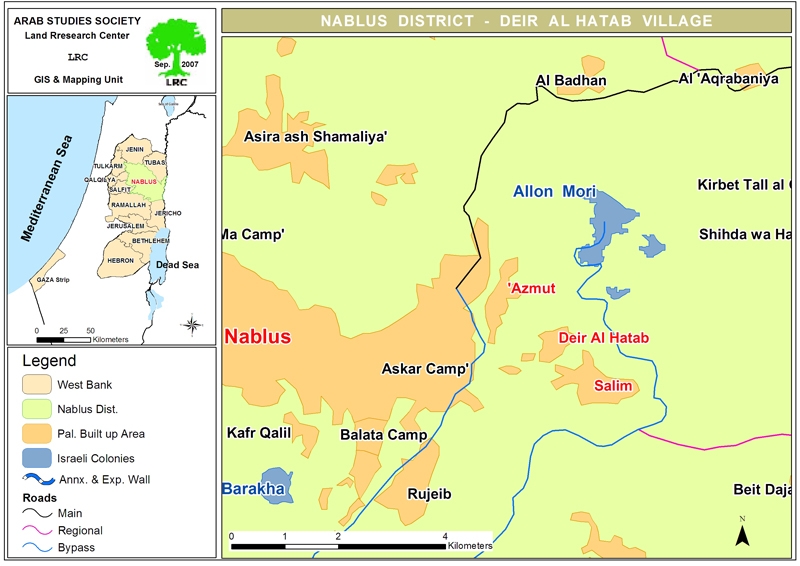 Preface:
The Palestinians commemorate the anniversary of the Israeli conquest of the West Bank which took place in 1967. Every year, the Palestinians organize a number of demonstrations and activities for that purpose.Like all other Palestinian villages, Deir al hatab has been suffering from Israeli colonial activities, the likes of land confiscations and colonial expansion in addition to taking over water resources. On June 5, 2011, on the 44th anniversary of the conquest, villagers from Deir al Hatab and several surrounding villagers organized a peaceful march towards the confiscated lands with a sole purpose of sending a message to the world.
Details:
On that day, the Palestinians marched towards the by-pass road leading to Alon Moreh colony; this particular by-pass road torn the village apart and isolated hundreds of agricultural dunums, making it easier to capture. The farmers are disallowed to enter these lands unless they manage to receive special permits issued by the Israeli Occupation Civil Administration, in certain times of the year.
In a provocative step, the Israeli colonists showed up at the confiscated area and started to bath in one of the confiscated springs; under the protection of the Israeli Occupation Army. The villagers clashed with the Israeli troops who started randomly launching gas grenades and shooting rounds which resulted in tens of suffocation cases.
Furthermore, the random launch of grenades started a fire which resulted in burning 150 olive trees and 100 prune trees covering more than 100 dunums.
Picture 1-2: a torched olive field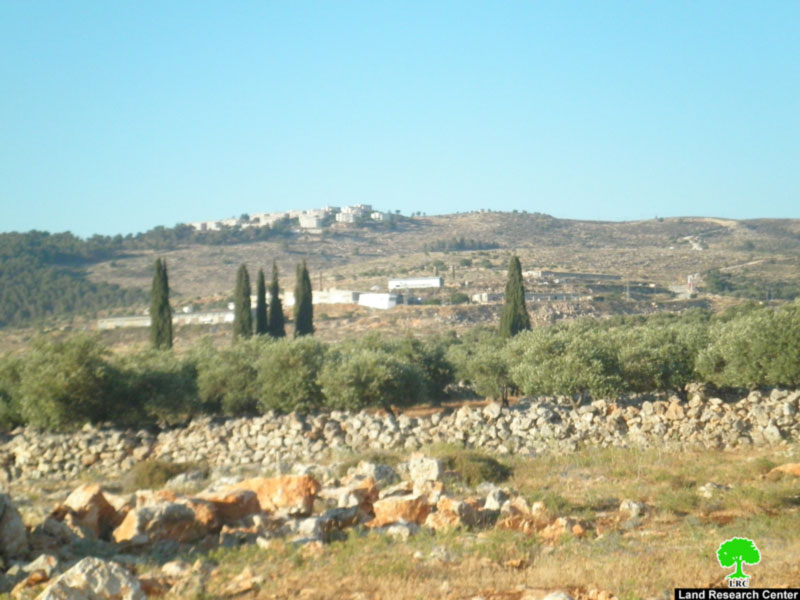 Picture 3: Alon Moreh colony
The Israeli troops obstructed the fire trucks and the villagers who tried, in vain, to put down the fire. However, later on, they managed to transfer water using tractors and managed to slowly put it down.
Plowing lands in Deir al Hatab:
Alon Moreh colonists have been plowing lands around the colony in parcel 7, an area known as Ras Hazem. The total area of plowed land has reached 120 dunums that have been plowed to host new mobile homes; a core for a new extension plan.
Deir al Hatab – an Overview:
Deir al Hatab is located 5.5 km to the east of Nablus city; it is total area is 10875 dunums including 318 dunums of built-up area. The village's population has reached 2213 people (according to PBS statistics of 2007). The village has lost 389 dunums of its total area to Israeli colonial activities. It is surrounded by a number of historical sites and ruins.