Attack on Grape Trees in Beit Ummar – Hebron Governorate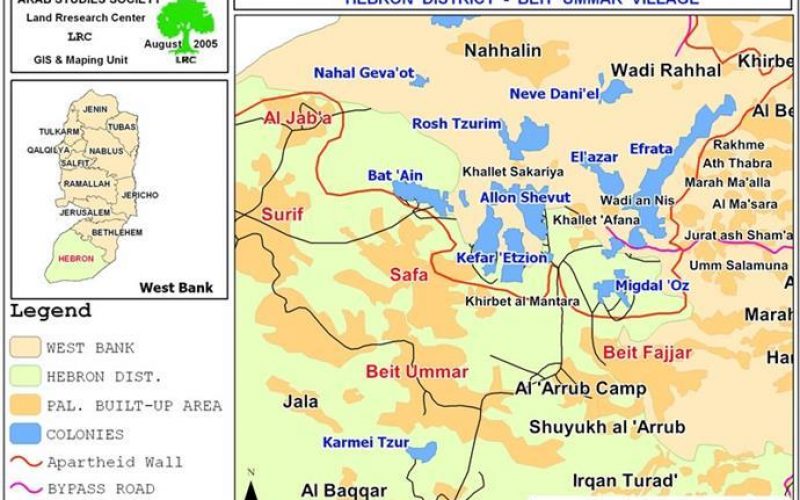 Violation: cutting down 25 grape trees.
Date: June 4, 2011.
Perpetrators: Beit Ein colonists.
Victims: 'Adi family.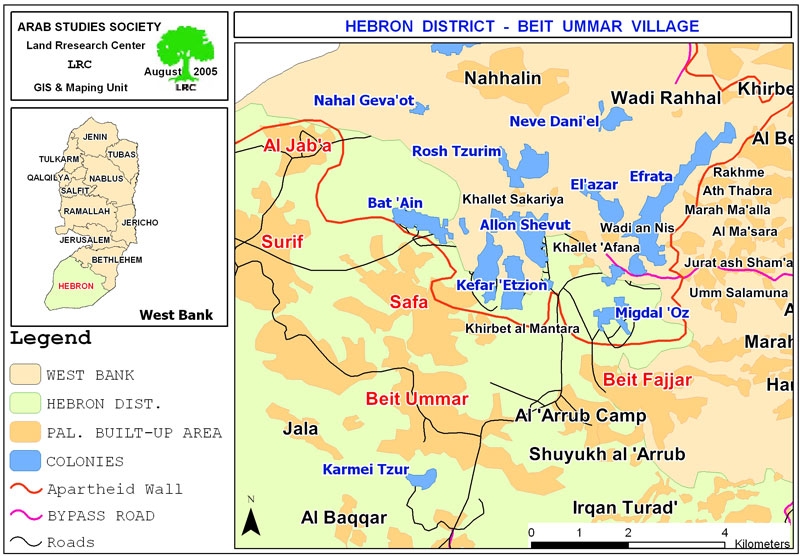 Details:
On june 4, Mohammad 'Adi faced an unpleasant seen when he saw his field torn apart. Grape trees were cut down and bowers were put down. He said:' Beit Ein colonists cut down 25 trees that were planted in my field. Each of the trees is about 30 years of age. They had also cut the wires forming the bowers. These trees were supposed to produce large amounts of grape; I worked so hard to grow them and the colonists rendered all my efforts futile'.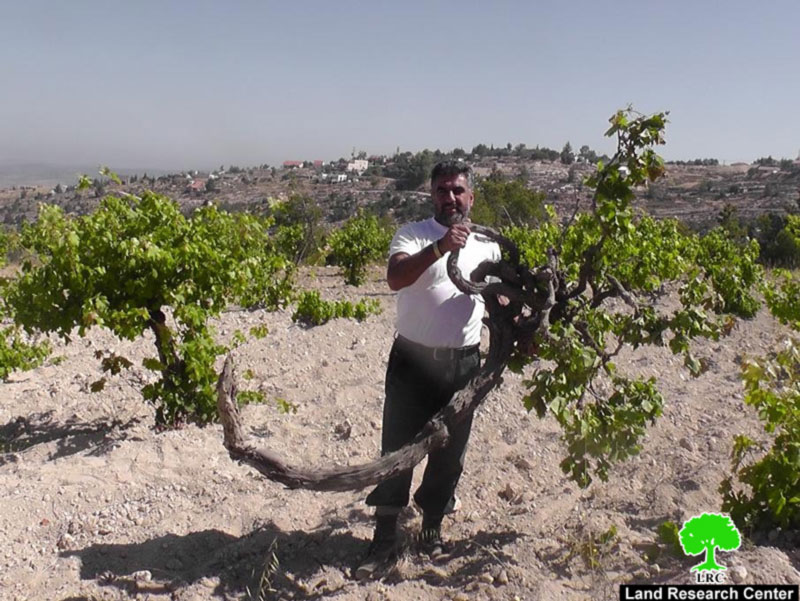 Picture: Mohammad showing one of the victim-trees
Mohammad had faced a similar aggression when colonists uprooted tens of olive seedlings from his land. Preventing farmers from reaching their lands: The Israeli Occupation forces have been preventing Palestinian farmers from reaching their fields in areas alike Beit Safa, Ein al Beida, and Abu al Reesh. Furthermore, they chase the farmers out and sometimes attack them even when being accompanied by foreign consolidators. The Palestinians tend to preserve their land and prevent possible confiscations.
Picture 2-3: preventing farmers from reaching their lands
Picture 4-5: Hammad Sulaibi showing uprooted trees