Anew Demolition Campaign Al Hadidiyyah and Yirza – Tubas Governorate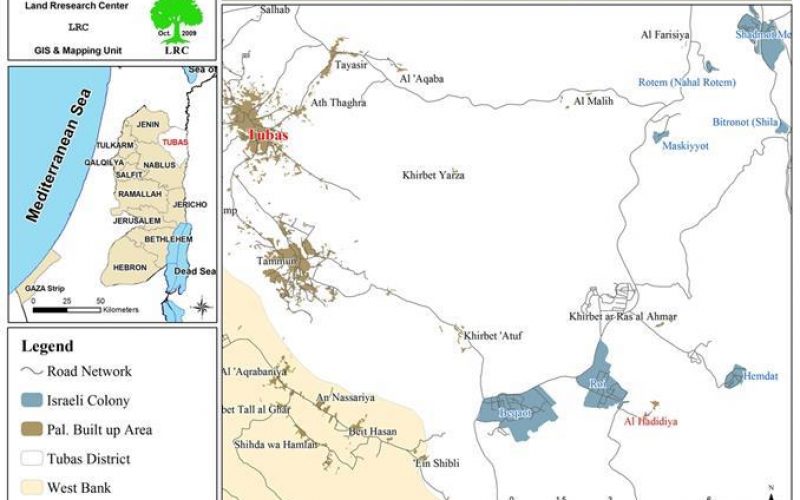 Violation: demolishing 9 residential structures, inhabited by around 50 people; 15 barns, incubating 970 goats and 60 cows.
Date: June 21, 2011.
Location: Al Hadidiyyah and Yirza – Tubas Governorate.
Perpetrators: the Israeli Occupation Army.
Victims: Odeh, Bisharat, and Daraghma families.
Details:
On June 21, 2011, Israeli troops accompanied by an army dozer stormed Al Hadidiyyah, located in the heart of the Jordan valley.
The dozer initiated a large-scale demolition that hit a number of tents and shacks besides other properties. It should be mentioned that the nomads residing in Al Hadidiyyah are living a simple and primitive lives and are facing a ruthless enemy who considers terror and destruction a major part in its agenda.
The demolition campaign was preceded by a series of demolition orders entitled 'a chance to object to a demolition order'.
According to the orders, the Israeli Occupation Authorities provided the residences with a respite till August 8, 2011 to object to the orders that were issued earlier. However, the recent demolitions reflect the Israeli arbitrary measures that respect nothing, not even their own orders and rules.
Table 1: Damage inflicted by the most recent demolition campaign:
Victim

Goats

Family members

Children

location

Damage

House

Shack

Kitchen

toilet

Ahmad bani Odeh

160
3
1

Al hadidiyyah

1
2
1
—

Abdallah bani Odeh

140
6
—

Al hadidiyyah

1
2
1
1

Saleh Bisharat

200
5
3

Al hadidiyyah

1
1
1

Ali Bisharat

170
4
—

Al hadidiyyah

1
2
1
1

Khader Bisharat

—
4
2

Al hadidiyyah

1
—
—
—

Abdul Rahim Bisharat

300
24
14

Al hadidiyyah

3
7
2
1

Fayez Daraghmah

60 (cows)

4
—

Yirza

1
1
—
1

Total

*1030
50
20

9
15
6
4
* including 60 cows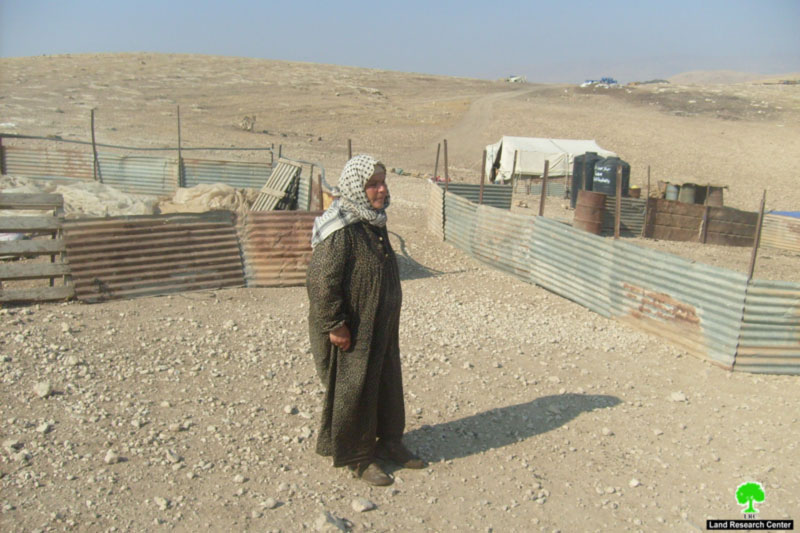 Photo 1
Photo 2+3
Photo 4+5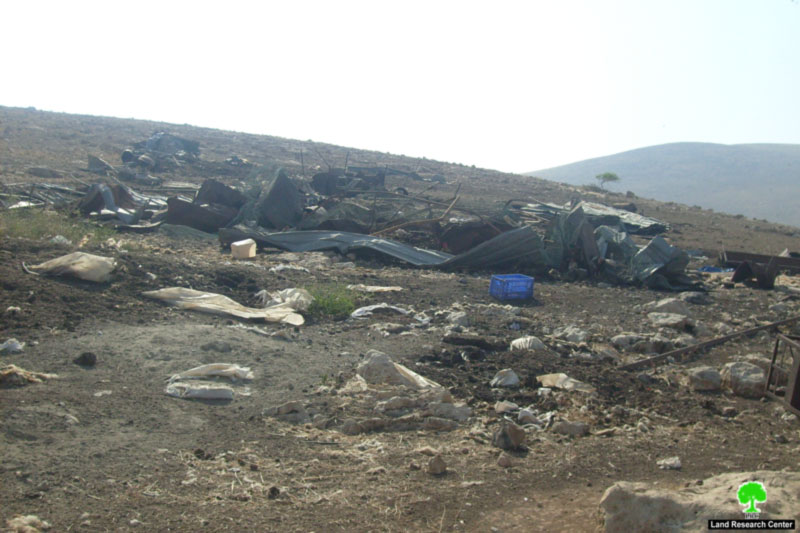 Photo 6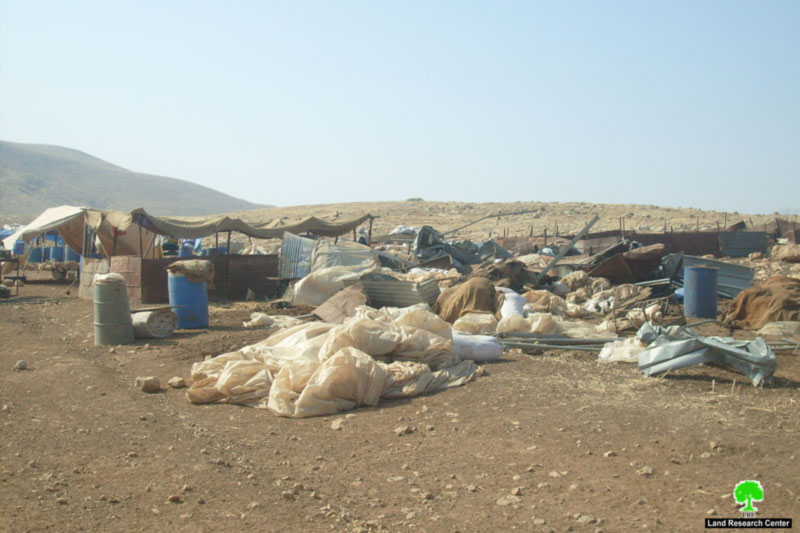 Photo 7
Al Hadidiyyah – an Overview:
Al Hadidiyyah is located 33 km to the east of Tubas city. It is inhabited by around 200 people spreading over more than 70 dunums.The locals depend largely on agriculture and herding in their living. The Israelis have been trying to evict the residents of Al Hadidiyyah by any means including demolition threats, actual demolitions, land confiscations, etc; while the Israelis claim that the village is located within a 'military zone'. It is surrounded by the Israeli colonies of Beqaot and Roi (west); and Hamadat (east).