Um Nir Destruction in Yatta – Hebron Governorate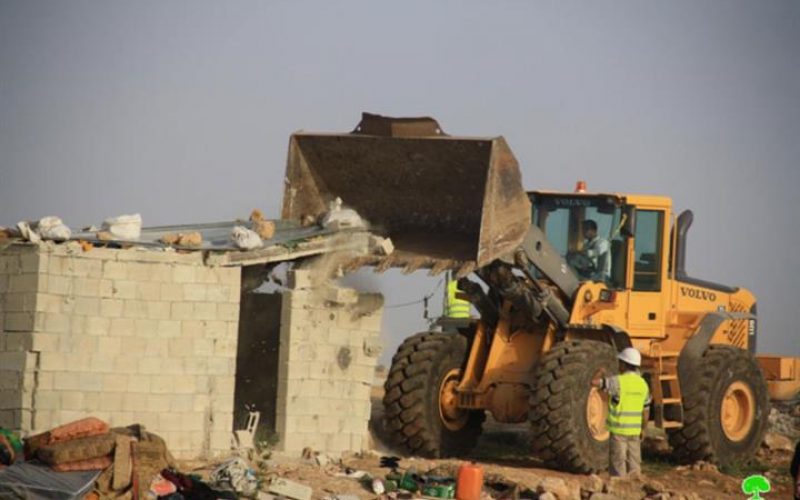 Violation:
wiping out Um Nir.
Location: Um Nir – Yatta – Hebron Governorate.
Date: May 5, 2011.
Perpetrators: the Israeli Occupation Army.
Victims: residents of Um Nir; members of Al Jbour clan.
Details:
The Israeli Occupation violations against the Palestinians right to residency and access to lands continue unabated. On May 5, 2011, Israeli dozers accompanied by Israeli troops stormed Um Nir and and launched a mass destruction campaign.The destruction campaign covered all the simple and primitive semi-structures in the village; most of the structures in the village are basically tents or simple one-room-houses that are built out of bricks or metal slabs. The village is surrounded by the Israeli colony of Susiya from its eastern and western parts
Photo 1+2
Photo 3+4 Scenes of destruction
Prior notifications:
The Israeli Occupation authorities have issued several demolition orders against structure in the village. The orders were carried out twice before; the most recent occurred in February, 2011. The Israelis destroyed everything back then including water tanks, retaining walls, residential tents, shacks, etc. They even blocked the entrance of a nearby cave to prevent people from taking refuge there.
Humanitarian aid was provided to the people who managed to rebuild part of their village. Nonetheless, the Israelis erased it once more. Furthermore, the Israelis blocked the only unpaved road connecting the village to the outside world. The locals were determined to stand firm against the Israeli aggression, which, according to them, was carried out in order to drive them out of their lands to make way for further expansions in the nearby colony which was built over the 'ruins of Susiya', a historical site.
The victims claimed that they were left with nothing, not a shelter, not even water. They, the locals, are using the remains of the tents and some cloths as a cover to protect them from the sunbeams. In case of cold weather, they take shelter in the cave that was reopened with the help of Palestinian and international activists.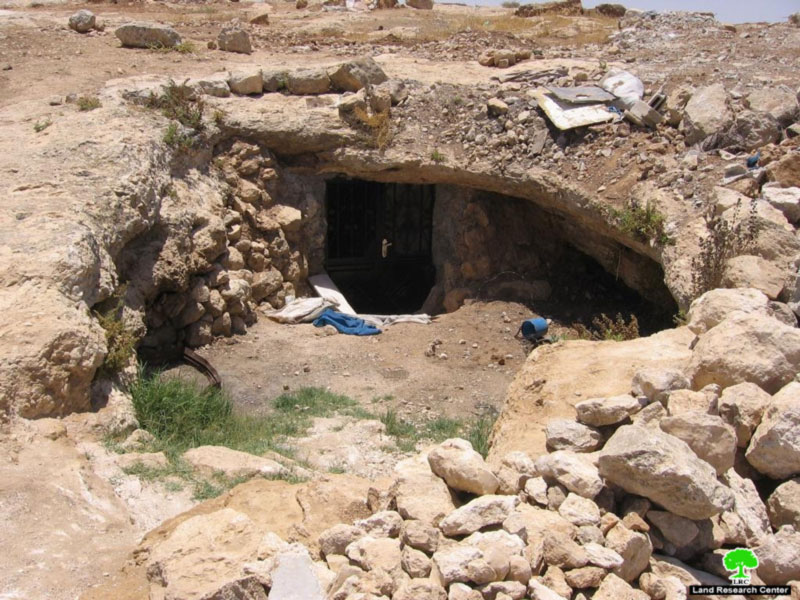 Photo :5 The cave
Table 1: victims of the Israeli aggression:
No.

Victim

Age

Family members

Children (under 18)

damage

1

Mahmoud al Jbour

64

10

7

Tent, brick room

2

Issa al Jbour

70

8

3

Tent

3

Mohammad al Jbour

64

7

4

Tent, brick room

4

Ribhi al Jbour

45

7

4

Tent, brick room, bower

5

Talib al Jbour

62

7

3

Tent, brick room, bower

6

Issa M al Jbour

65

8

–

tent

7

Umar al Jbour

58

8

2

tent

8

Khalil al Jbour

46

10

8

tent

9

Ibrahim al Jbour

48

8

4

tent

10

Khadra al Jbour

50

8

4

tent

Total

81

39
Prepared by
The Land Research Center
LRC