The Israeli Occupation Initiate Construction of the Segregation Wall around Jubara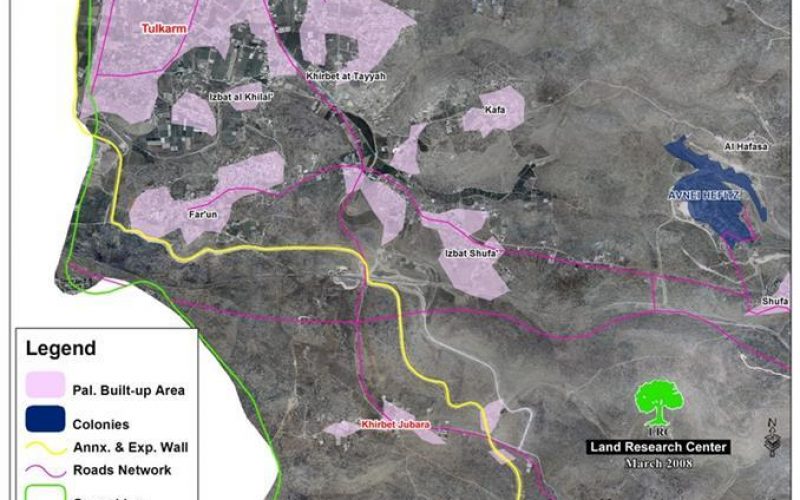 Violation: the Israeli Occupation begins the construction of the northern and western sections of the segregation wall in Jubara, Southern TulKarm.
Date: May 22, 2011.
Victims: residents of Al Ras and Jubara.
Details:
On May 22, 2011, Israeli dozers began a large scale plowing campaign in the north western and western parts of Jubara village for the construction of the segregation wall. The construction of this section was approved by the Israeli Supreme Court in 2007 after an appeal was put in place by the residents of Jbara in 2002, demanding the dismantle of the wall.
The Court ordered the stoppage of construction in the eastern side of the village and replacing that part with another one to the west of the village, isolating it from lands occupied in 1948. In 2008, Jubara village council received a military order, numbered T/90/04 and signed by the Israeli Army Higher Commander in the West Bank, informing the council of the confiscation of 587 dunums alongside 700 m2 from western Jubara for the placement of the wall.
Effects of the wall:
1.
Destroying 587 dunums of agricultural lands for the purpose of construction; in addition to 150 dunums already destroyed while placing other sections earlier.
2.
Damaging the income of more than 50 Palestinian families who were dependant on working inside the green line or others who depended on farming in their livings.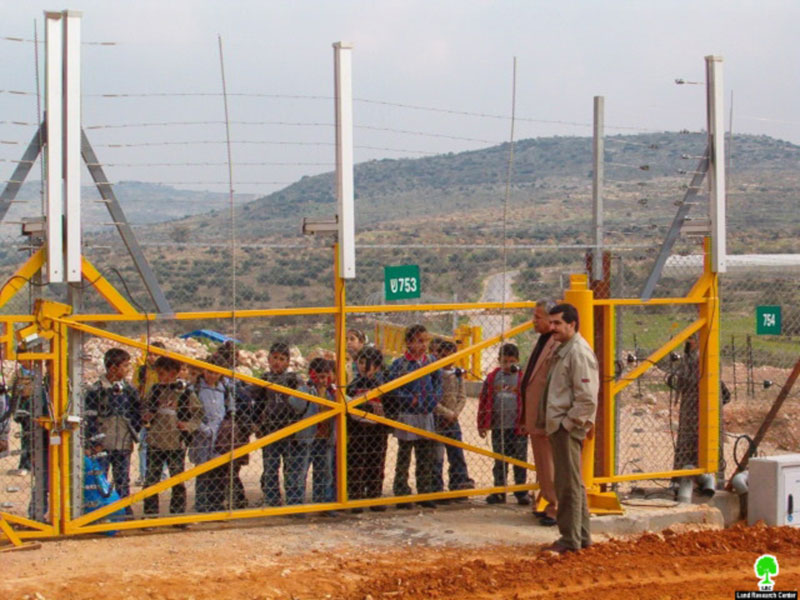 Picture 1: one of the wall gates; restricting the movement of school children
Picture 2: a view of the wall
Jubara:
Khirbet Jubara is located 6 km to the south west of Tulkarem city and east of at Taybah town inside the green line. Its population mounts to 350, 80 % of them belong to the nearby ar Ras village and the remaining 20 % to at Taybah town and Far'un village. 95% of Jubara population was dependant on farming and chicken farming before 2002, before the construction of the wall.
According to the Palestinian MoA, it used to hold around 1,000,000 chickens in 78 chicken farms. In addition, it used to have 100 dunums planted with 'protected species'. It must be noted that 90% of the village lands are registered under parcel 2 of the nearby Al Ras village; the rest is registered under Far'un. The Israelis have recognized the village as an independent entity in August, 2006.