Demolition Notification against a Shack and a Water Well in Al Bira – Hebron Governorate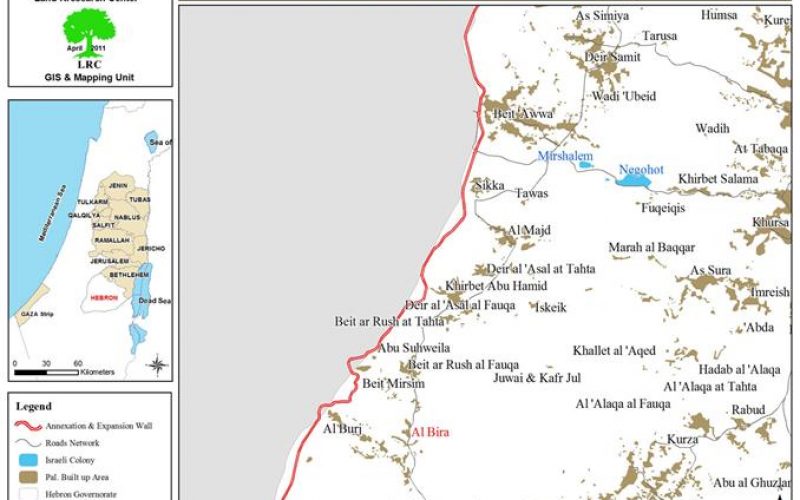 Violation: demolition order against a shack and a water well.
Date: April 12, 2011.
Location: Al Bira – Dura – Hebron Governorate.
Perpetrators: the Israeli Occupation Organization.
Victim: Yasir al 'Awawda.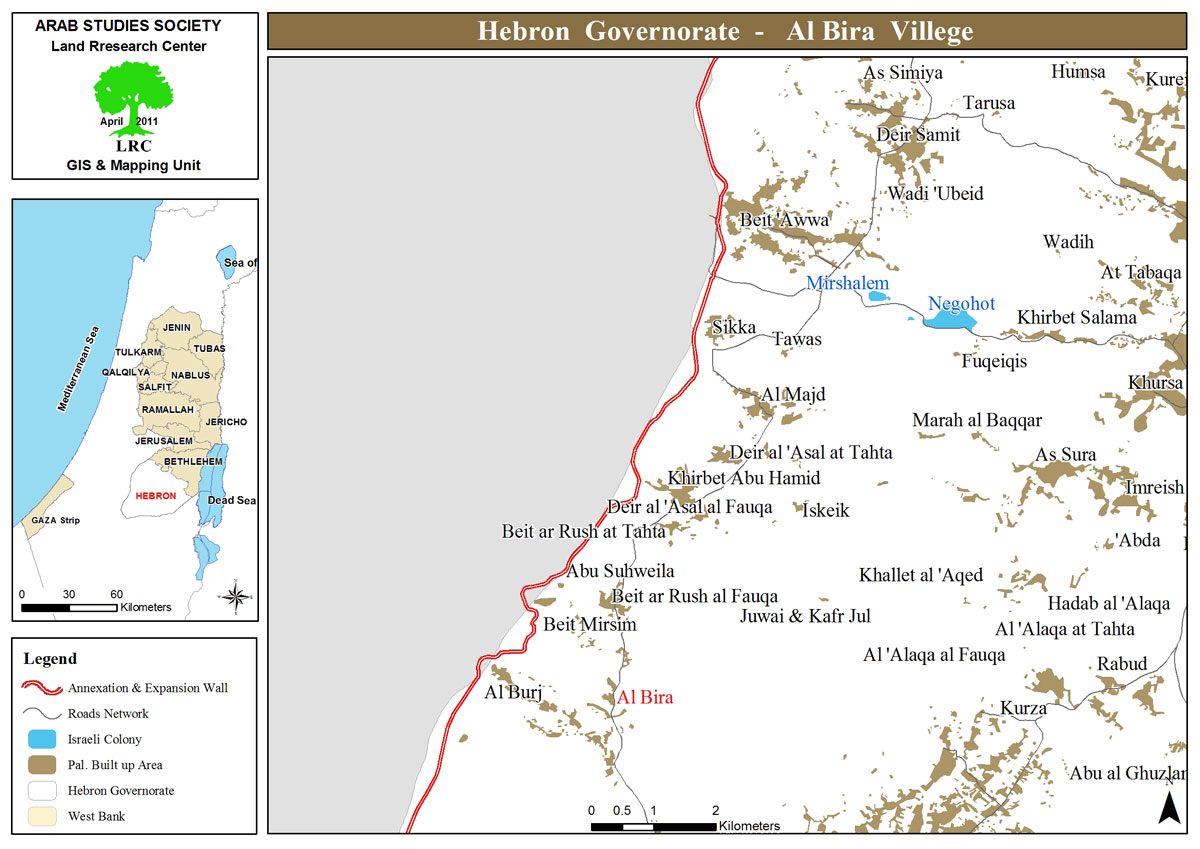 Details:
The Israeli Occupation Authorities issued a final demolition order against a shack and a water well, the property of Yasir al 'Awawda. Al 'Awawda stated that on April 12, 2011, Israeli troops accompanied by officers of the Civil Administration broke into the village and handed him the order.
Picture a-b: photocopies of the orders
According to the order numbered (306716), "the owner must demolish the structure and return to the status quo within a week". It also stated that the owner will be forced to pay for the demolition costs in case he did not comply because the structures were built without permits. The owner received a similar order numbered (147438) on January 4, 2011. The 350-m2-shack ws built in 2008 and has been used as a chicken farm which forms the only source of living for the 10-member family that includes 5 children.
Picture 1: the shack
The water cistern is 250 m3 in volume and was built in 2000. it has been used to irrigate around 3 dunums of land and lately has also been used to water chickens in the farm.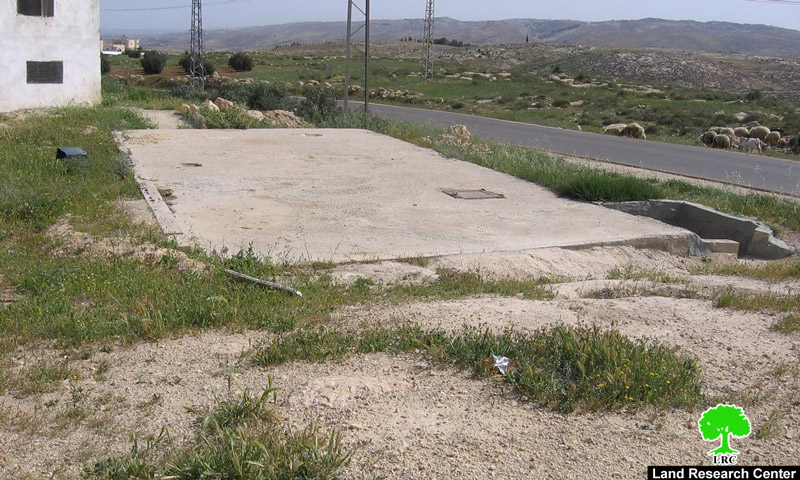 Picture 2: the water cistern
The owner started destroying the shack as soon as he received the order by removing the ceiling's metal plates. He condemned the Israeli orders and wondered about the purpose of such Israeli actions and depriving the Palestinians from their source of income.
Picture 3-4: workers demolishing the shack