Demolishing a Water Tank in Al Rashayda village in Bethlehem Governorate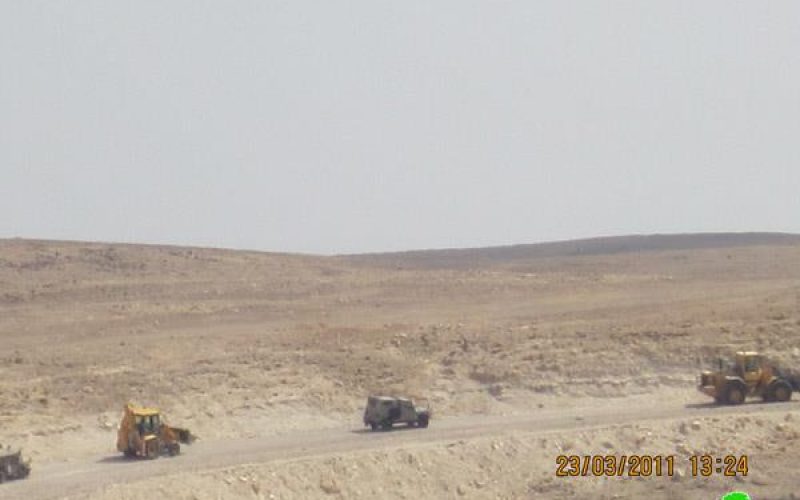 Violation: the demolition of a water tank.
Location: Al Rashayda – Bethlehem Governorate.
Date: March 23, 2011.
Perpetrators: the Israeli Occupation Civil Administration.
Victim: Majed al Rashayda.
Preface:
Al Rashyada is located to the south east of Bethlehem; it is named after the tribe that resided in the area in 1933. The village is resided by two other tribes as well. There is an area called in the village, called Al 'Areesh, the area overlooks the dead sea and can be used for touristic purposes.
The village total area is 47841 dunums excluding 353 dunums that are captured by the Israelis for colonial purposes. It is inhabited by 1453 people according to the PBS statistics of 2007. It is edged by the Jordan valley (east), Kisan village (North and west), and Sa'ir and Bani Na'im (south).
Previous violations:
The Israeli confiscated parts of the village lands for the establishment of the nearby colony of Amos. Additionally, the Israelis announced more than 90% of the village lands as "closed military zones" and prevented the Palestinians from using them for herding or any other purposes despite the fact that most of them have deeds proving their ownership of the lands. They suffered several attacks launched against their herds and houses causing a significant loss in livestock.
Details:
On January 24, 2011, the Israeli Authorities handed Majid al Rashayda a demolition order numbered 300915 against his 900-m3-water reservoir which was used for drinking and irrigation. The reservoir was established long time ago before being renovated by Majid ten years ago. Majid (26), a farmer and the sole supporter of a 15-member-family including 12 children.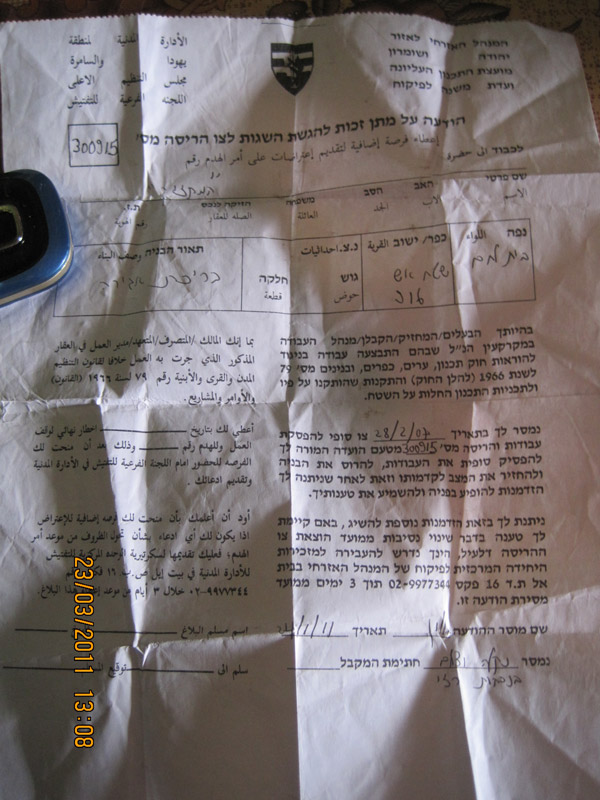 LRC team, visiting Majid at the moment of demolition, was not able to take pictures of the event because of the presence of Israeli soldiers. Anger was apparent on Majid's face who was planning to appoint a lawyer to object against the demolition order.