Continuous Violations against Burin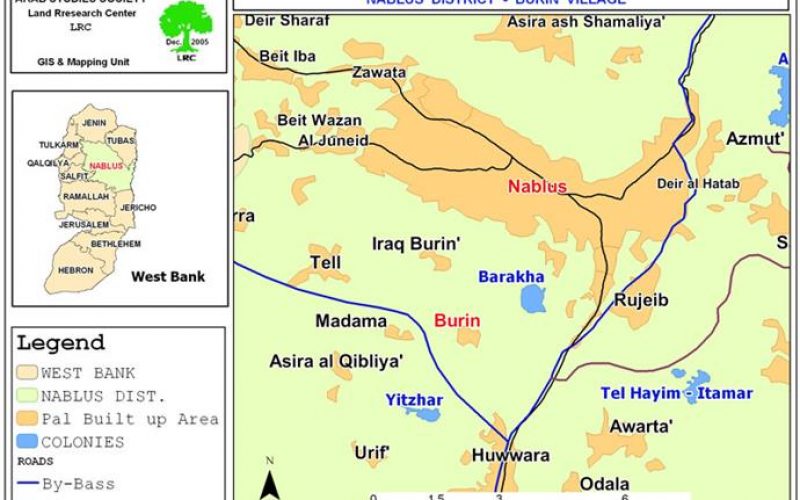 Violation: sabotaging and uprooting olive trees
Location: As Suwwana and Al Sahel – Burin.
Date: April 20-23, 2011.
Perpetrators: Yitzhar colonists.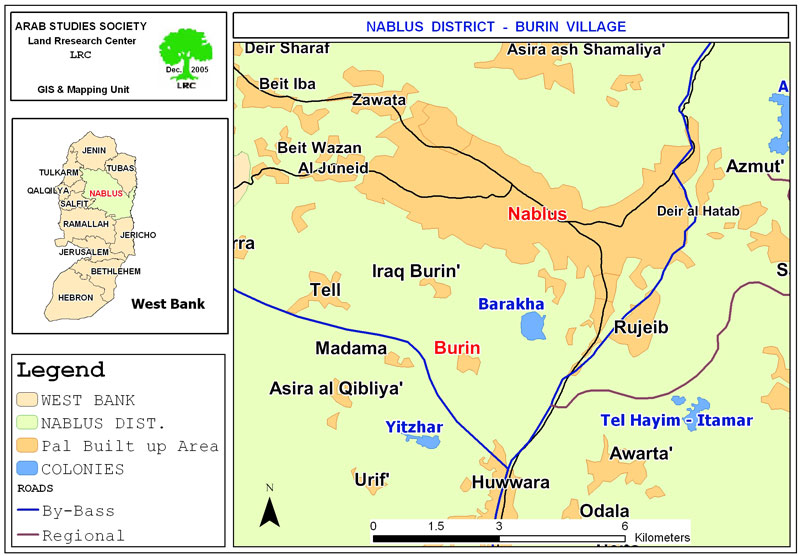 Details:
Yitzhar colonists increased their attacks rate against humans and plant in the southern countryside of Nablus. During April 20-23, 2011, Israeli colonists uprooted and sabotaged more than 40 50-year-old olive trees in an attempt to strike against the olive fields which re beside being a major source of living are also a symbol of peace and the Palestinian struggle. The colonists aggressions intensified in an area called "Burin fields" where the colonists destroyed 15 trees belonging to Bassam Qadus. They also destroyed 25 trees in As Suwwana area, all belonging to Mohammad Zain from Burin.
Picture 1-2: uprooted trees.
Burin Village Council President, Mr. Ali Eid, stated to an LRC observer: "the systematic destruction process purpose is simply hitting the farmers reflecting the hatred and loathing the Israelis have for the blessed tree. The colonists used saws to cut the trees and used even their bare hands to cut some of the branches off; imposing as much damage as possible".
The colonists usual attacks has now become daily; the Israelis major target is olive trees. It is known that the Israeli colonists aggressions has always leaped during the olive-picking season. It must be pointed that the Israeli forces has always been there to provide protection and probably supervision to the colonists. The Israeli Occupation Police provide the colonists with the legal cover for their outrageous actions.
On the other hand, the Israeli Occupation, in coordination with the colonists hordes, continue the expansion of Yizhar since the beginning of April, 2011. They had taken several steps to attract more colonists to the to the colony. They added several caravans in the lands surrounding the colony which are confiscated lands. The caravans have been placed 1 km away from the colony built up area. The colonists had also milled a road connecting the caravans with colony knowing that the road is located less than 1 km away from the houses in 'Asira al Qibliya village.
Yizhar:
Yizhar was established in 1983 on the Palestinian lands of 'Asira al Qibliya, south east Nablus as a small colonial nucleus. It expanded rapidly to cover tens of dunums in 'Asira al Qibliya, Burin, Huwwara, 'Urif, and Madama. Its total area has reached 1223 dunums including 269 dunums of built up area (source: FMEP).