Colonists of Bat Ayin Uproot 30 Olive Trees Beit Ummar Town – Hebron Governorate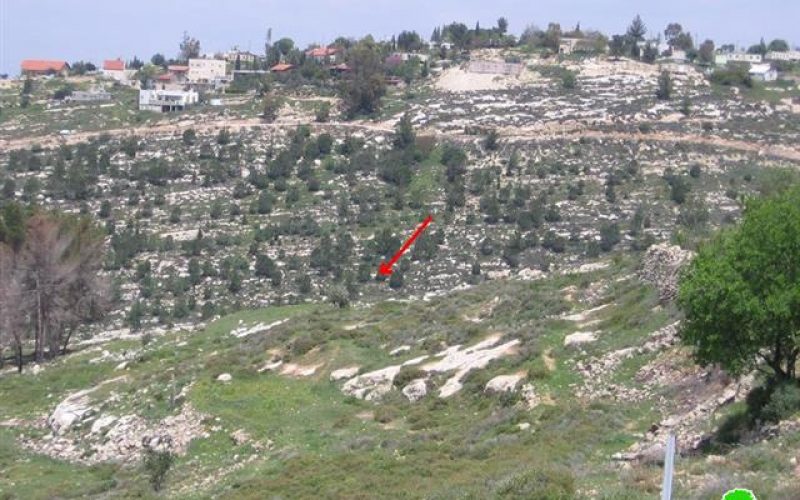 Colonists of Bat Ayin (established on Beit Ummar lands) uprooted 30 olive trees from the lands of Mr. Mohammad Ahmad Ismaeil A'adi. Mr. Aadi indicated to the field researcher of the Land Research Center (LRC) that the colonists uprooted the said trees only after two days after its plantation in his land in an area known as Al Araq located south of the colony.
He also pointed out that Israeli occupation forces have tried to prevent him and tens of internationals from planting his land on the 10th of April, 2011, yet to no avail. However, on the next day (April 11, 2011) Mr. A'adi found out that all of the newly-planted trees were uprooted.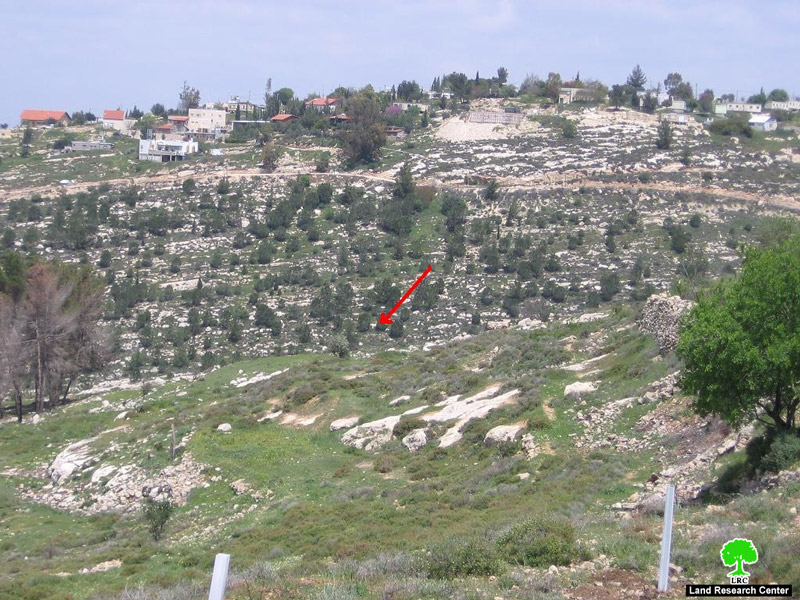 Pic.1: The valley from which the trees were uprooted.
In turn, and in attempt to safeguard his land against the colonists and their plans, Mr. A'adi managed to reach his land once again and plant additional trees with the help of international volunteers. It has to be mentioned that the trees are presented by the Palestine Solidarity Project which provides the trees to Palestinians wanting to safeguard their lands against any future colonial expansion on their expense. The project managed to place trees in tens of dunums in the areas of Wadi Al Rish, Al 'Araq, Ein Al Bayda and Khirbet Safa.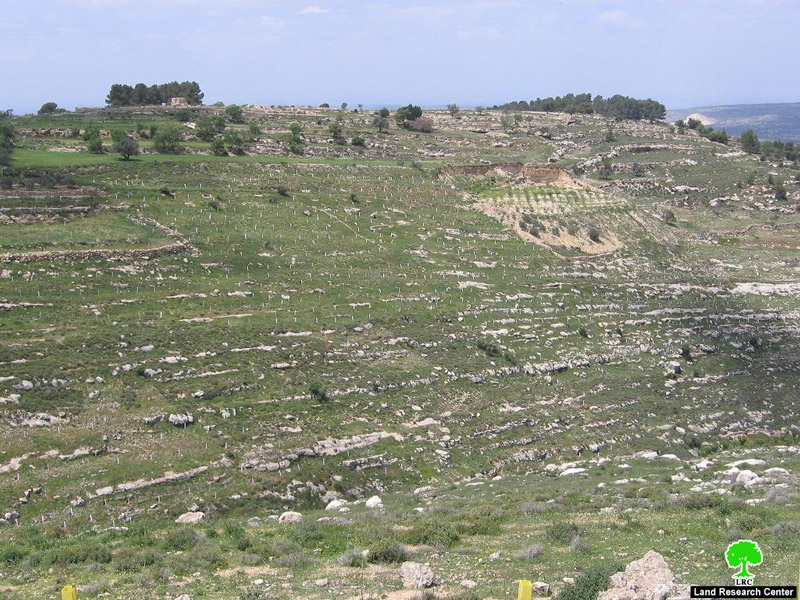 Pic.2: Part of the project to plant the threatened areas with olive trees.
It is worth mentioning that the said locations are often targeted by the Bat Ayin colonists in a number of forms including tree burning and uprooting, attacking the farmers in addition to preventing them from accessing their lands.