Capturing more than 24 dunums in Wadi al Malih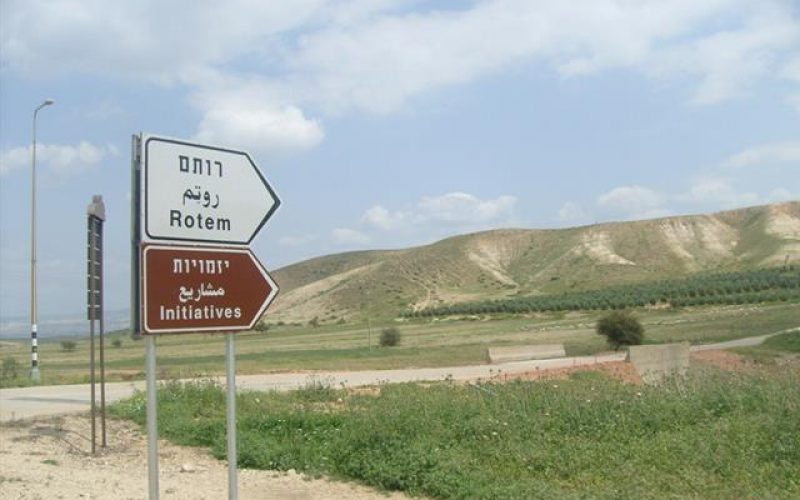 Violation: capturing more than 24 dunums of Palestinian lands.
Location: Khallit Hamad – Wadi al Malih.
Date: April 12, 2011.
Perpetrators: Rutim colonists.
Victim: Rafi' Faqaha.
Preface:
Agriculture and herding are considered the spine of life in the Jordan Valley area; an area known for its warm climate, water availability, and large herding areas which enabled investments in the agricultural sector.
Picture 1-3
The Jordan Valley area occupies more than 330 km2. The Israeli Occupation is trying to take over the area by any means necessary; the Israelis turned more than 80% of the northern part of the Jordan Valley to closed "military zone" and training grounds, in addition to soaking the area with colonies.
On the other hand, the Israelis are trying to uproot the Palestinians from the area by stealing land and restricting access to water.
Moreover, the Israelis are destroying their houses, equipments and belongings, and shacks in addition to turning their villages into shooting ranges for the Army.
Violation:
Recently, Rotem colonists captured 24 dunums of land in Khallit Hamad in Wadi al Maleh, to the west of the colony. The captured land is the property of Rafi' Faqaha and his brothers. The colonists started planting the land with olive trees while trying to show that they can use it however they wish despite the fact that the owner has deeds proving his ownership.
'Arif Daraghmah, Wadi al Malih projects Council Supervisor, stated to an LRC observer: "Rotem colonists have been trying to take over as much land as possible in Wadi al Maleh through trickery and putting facts on the ground.
In addition, they occasionally attack the residents of Wadi al Maleh because their communities are located nearby the colonies. They also steal cattle and demand huge amounts of money for returning it".He added: "3 months ago, colonists took over 9 dunums of land that belong to Salem abu Mheisen, a resident of Ein al Bayda; the colonists started plowing the landand planting it.
However, the owner filed a complaint in the Israeli Court through the Legal Committee in Tubas Governorate. Showing the ownership deeds, he had an undisputed evidence that the land is his; so he managed to take it back. Nevertheless, that did not stop the colonists aggressions and their land-capture program which is supported by the Israeli Army".
Rotem was established in 1984 on the eastern mountains of Wadi al Maleh which overlooks Jordan; the area used to be an Israeli Military camp before being converted into a colony with abuilt-up area of more than 80 dunums.
Despite the small number of colonists residing there, these colonists benefit from amazing privileges, better than Israelis living in the "state of Israel". On the other hand, the Palestinians are deprived from their basic rights, basically, the right to residency which shows the misery of the Palestinians living in the area.