The Israeli Occupation Forces Demolishes a Shack in Beit Ummar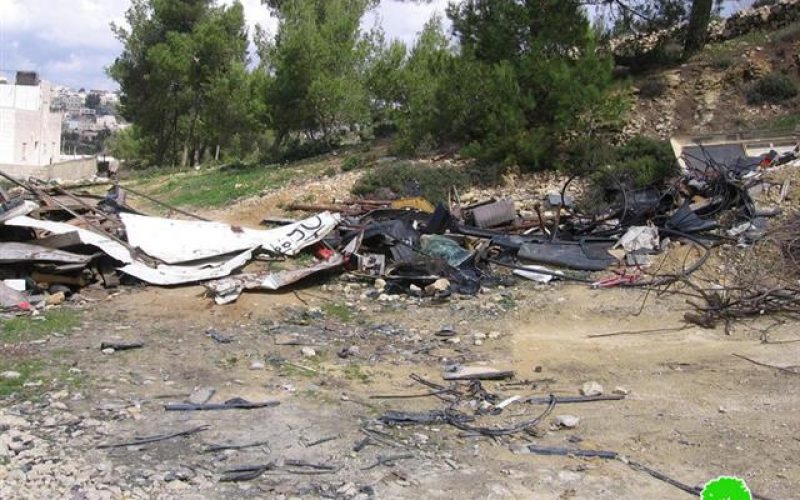 The Israeli Occupation authorities demolished a shack belonging to Mohammad al Alami in Beit Ummar, on the eastern edge of the main road (Jerusalem Hebron road). According to Mohammad's mother, a large force of Israeli soldiers accompanied by a dozer besieged the are on March 9, 2011 before demolishing the shack and a container nearby it.
Picture 1-2: the demolished shack
Al Alami used the shack as a storage room used to store lumber and some tools. The dozer destroyed the shack, standing for more than 30 years, with all its contents. The mother stated that the Israelis had issued a demolition order a week before the demolition took place.The order described the shack is "an environmental hazard".
she added that the Israelis ordered the removal of the old cars spreading round their field; the area was used as a junk yard by the family whose profession is selling spare parts.Mohammad removed the cars but that was not enough to spare his shack.