The Israeli Occupation demolishes Water Pools in Wadi al Ghrous in Hebron Governorate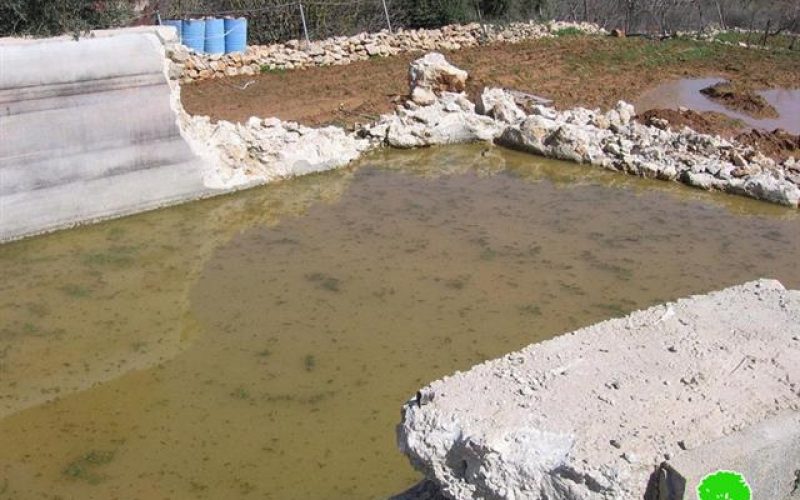 The Israeli Occupation Authorities demolished two water pools; the property of Majed al 'Iseili. The pools were located in Wadi al Ghrous, eastern Hebron. An Israeli Dozer accompanied by Israeli troops demolished two water pools causing the water to soak the surrounding fields on February 2, 2011.
The owner stated that the pools are 500 m3 and 20 m3 in volume; he used to gather water in these pools to irrigate his 3-dunum-field planted with grapes and vegetables.He built the pools in 2009.
Picture 1: the ruins of the big pool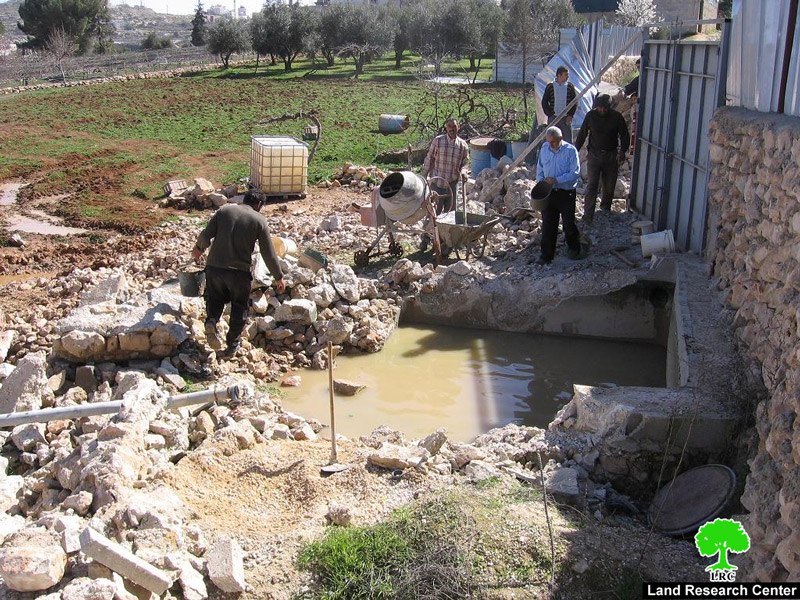 Picture: the ruins of the second pool
He explained that the water that was in the pool soaked his field after the destruction of the pools; in addition, the Israeli dozer destroyed the rock wall surrounding his field while passing through.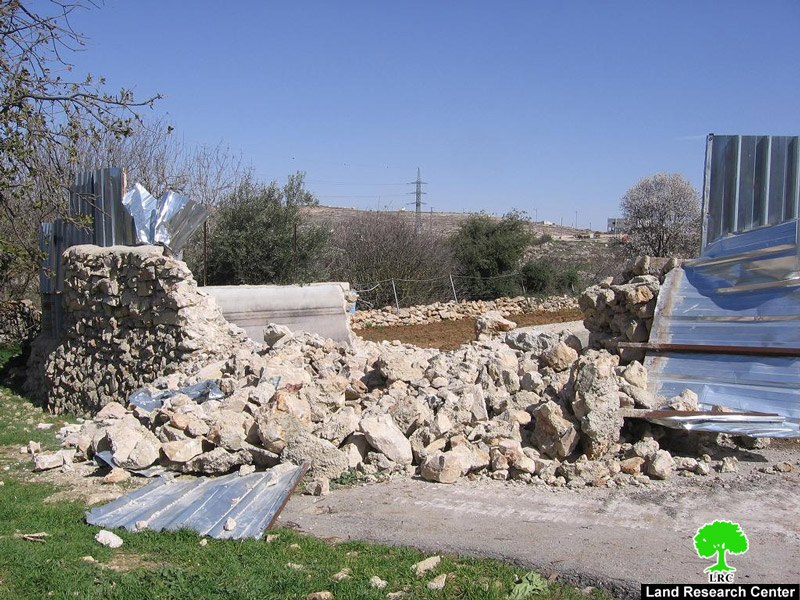 Picture 3: the destruction of the rock wall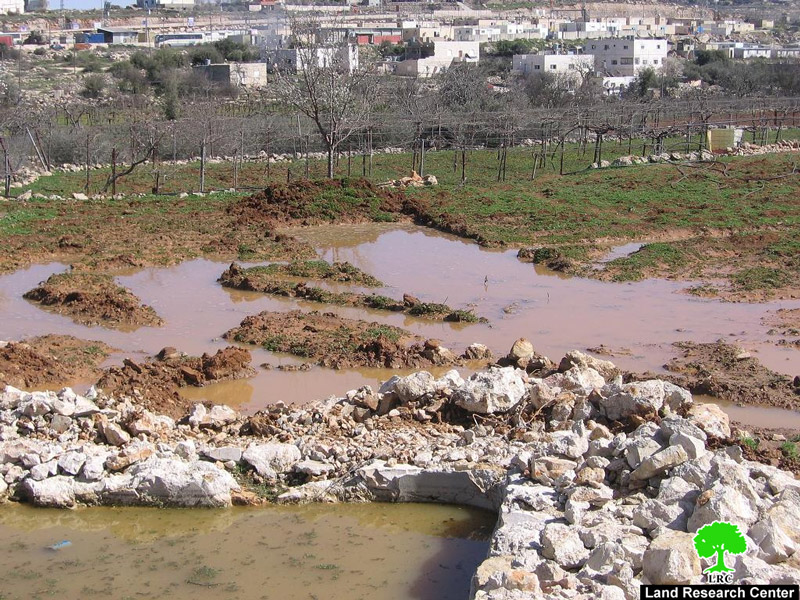 Picture 4: the field soaked with water
The Israeli dozer had also destroyed the iron gate on the entrance of the field. The locals hastily reinstated the gate fearing that children might get near the destroyed water pools.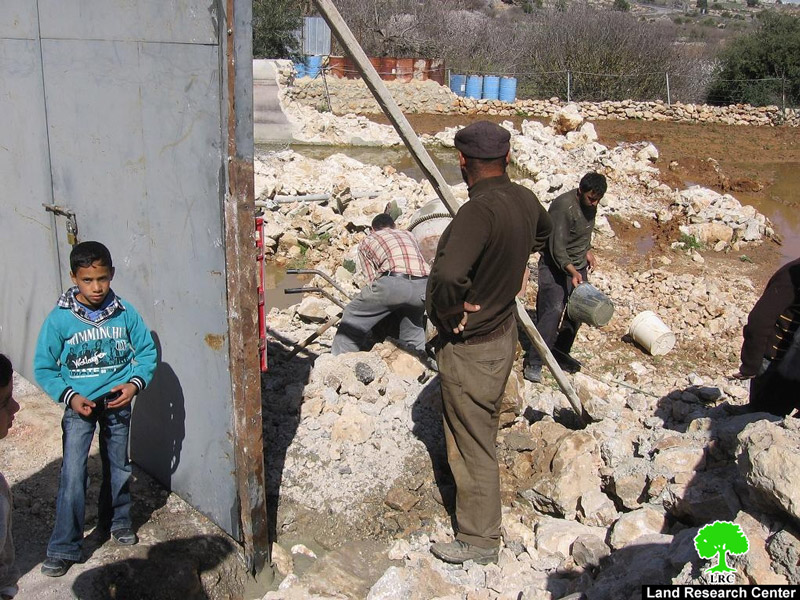 Picture 5: Palestinians trying to fix the damage
He stated that he received a stop-work order against the pool in 2009 and that he assigned a lawyer to defer the orders but the Israelis demolished them anyway. Al 'Isleini is the sole supporter of a 7-member-family and his field forms his only source of income.