Israeli Colonists attack Al Rabe' Plantation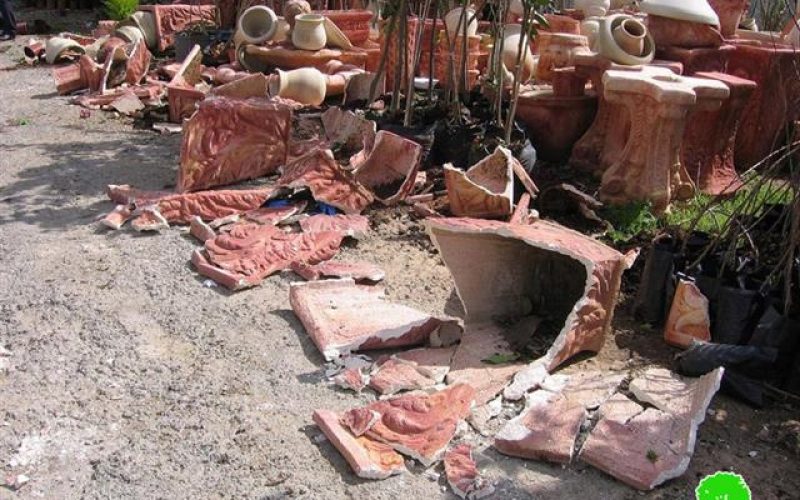 On March 12, 2011, a group of Israeli colonists attacked Al Rabe' plantation, owned by Habis al Alami, in Beit Ummar.Al Alami stated to an LRC observer that tens of Israeli colonists stormed his shop at around 9:00 p.m. They destroyed many seedling and sabotaged a number of tools; hundreds of seedlings were ruined.
Picture 1-4: traces of destruction
Al alami stated that the crime was committed under below the eyes, probably supervision, of the Israeli Occupation soldiers situated at the entrance of Beit Ummar and those in the watch tower located at the entrance as well. Al alami estimated the losses to be somewhere around 10000 NIS (3000 USD). His sons tried to salvage some of the seedlings.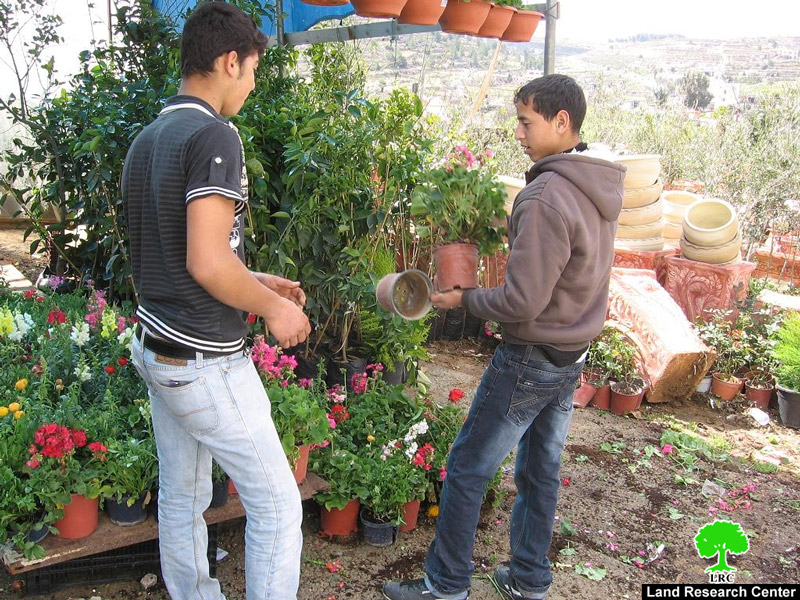 Picture 5: Al Alami sons salvaging some seedlings
The Israeli colonists had also attacked some house in Beit Ummar, breaking some of the windows in addition to stoning some of the passing by cars. Meanwhile, the locals witnessed Israeli Army and Police reinforcements approaching Beit Ummar. It must be noted that the plantation had suffered from various aggressions by the Israeli Occupation authorities; last year, the Israelis issued a demolition order against the shop located at the entrance of Beit Ummar, on the edge of Jerusalem Hebron Road.