Cutting 34 trees in Husan village – Bethlehem Governorate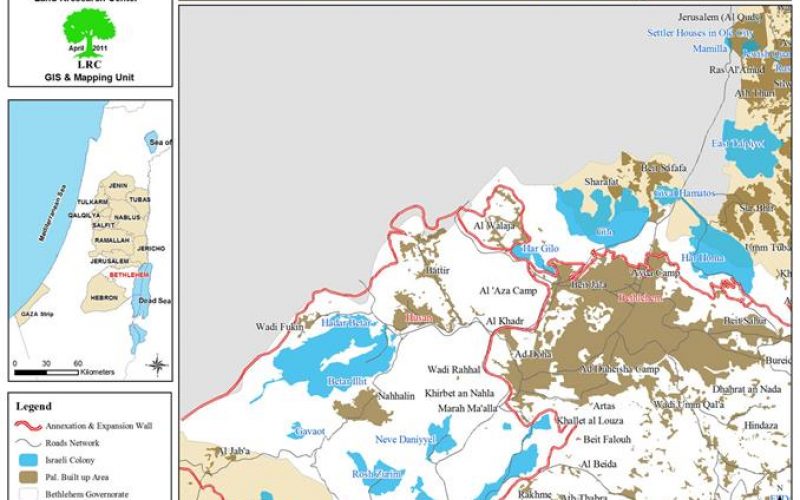 Violation: cutting 34 trees.
Location: Husan, Bethlehem Governorate.
Date: March 28, 2011.
Perpetrators: Israeli colonists.
Victim: Jaber Hamamra (73), Husan.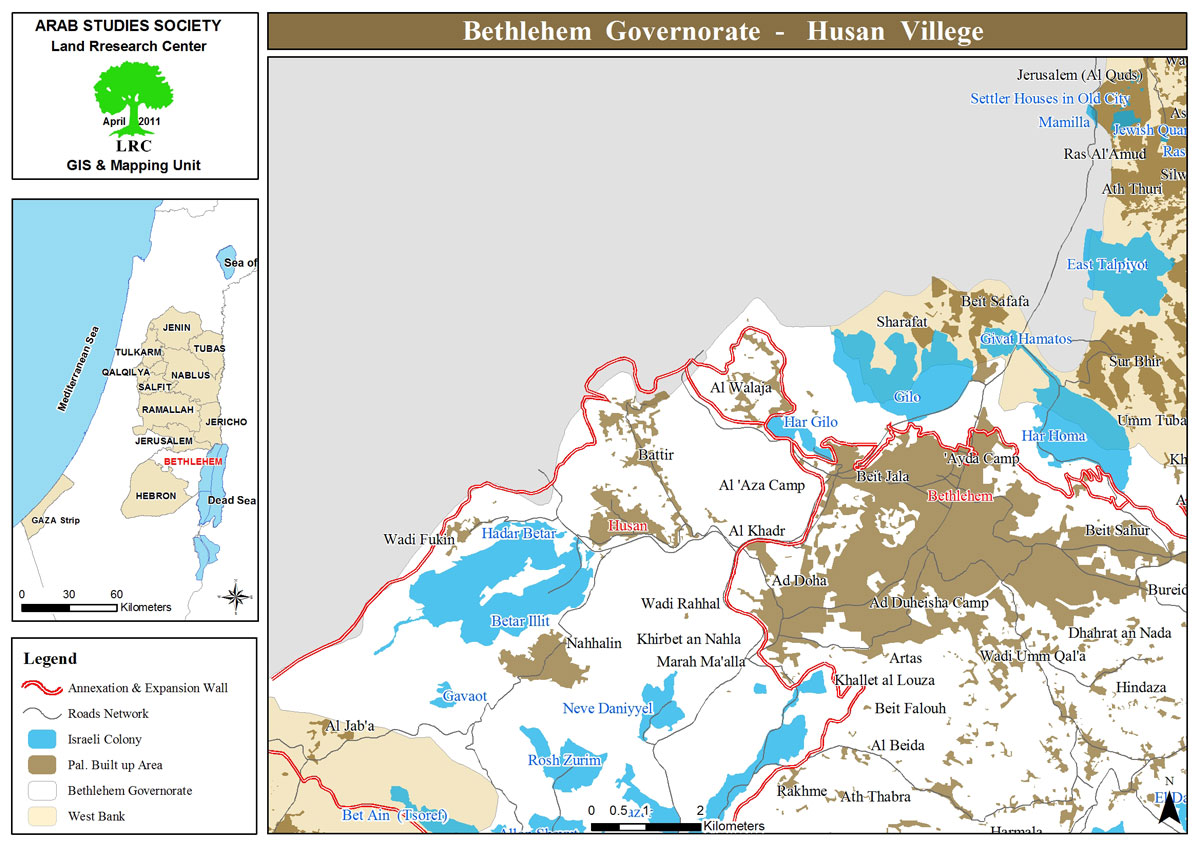 Preface:
Husan is one of the villages to the West of Bethlehem; it is 7 km away and is edged with the Armistice line and Al Qabu (west) (Al Qabu is one of the Palestinian villages that was evicted in 1948), Nahhalin and Al Khadr (south), Al Khadr (east), and Battir (north).
According to Husan Cultural Center, the village lost 5000 dunums to the Israeli colonization activities; leaving the residents with only 3000 dunums.
The village is rich with spring water, having more than 5 springs including Al Hawiyya, Al Sakhouna, Sabour, etc.
Husan contains 3 mosques and a huge football field. According to the 2009 statistics, the village population has exceeded 8000 people.
Previous Aggressions:
Husan, like many other Palestinian villages, has been a target for several Israeli aggressions; in 2009, the Israeli Army threw a military order announcing the confiscation of 13.5 dunums for security reasons. According to the order, 'to build the prevention wall needed to prevent hostiles from passing through'.
In 2010, the colonists deliberately soaked Al Harayeq area with sewage water. A group of Israeli colonists pumped huge amounts of sewage water into the 20-dunum-land planted with figs, grapes, prunes, and olives.
Details:
Israeli troops attacked Jaber Hamamra (73) field cutting 28 olive trees, 4 prune trees, and 2 fig trees. Jaber's field is 1 dunum in area; he is the sole supporter of his 4-member-family. Jaber stated to an LRC Observer:' I was working there [in the field] a day before when a group of colonists appeared and asked me what was I doing? They said that this land was theirs and that I should leave and never come back.I replied by asking, what are you doing here? The next day, I heard that my trees were cut; I have not received any prior warnings or orders and I do not know the reason for such an aggression'.