An Israeli Military Order to Evacaute 20 Dunums of the Lands of Kharas Town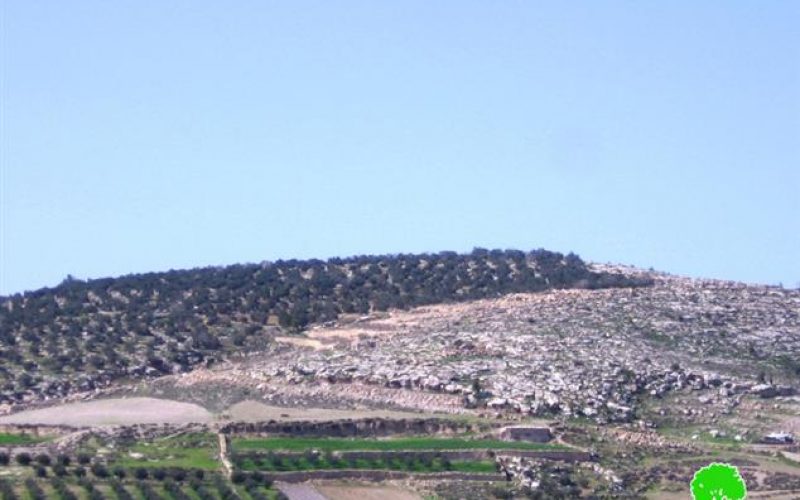 Violation: A military order to evacuate 20 dunums
Location: Khirbet Al Rasem – Kharas
Date: February 7th, 2011.
Land Owners: Members of Al Saya'ereh clan.
Introduction:
The town of Kharas is located 20 kilometers northwest of the city of Hebron. The town of Surif borders the town from the north while the town of Halhul borders it from the east. The town of Nuba borders it from the south while the Green Line is its western limit. The total area of the town is 6,727 dunumks of which 1,016 dunums constitute its built-up area. Its population, according to the 2007 PCBS census, is 6,655.
Details:
Israeli occupation forces issued an evacuation order calling for the removal of all structures on a 20-dunums piece of land in Kharas.
Mr. Abdel Kareem Saya'ereh (one of the owners of the land) indicated that one of the shepherds found the military order placed beneath a stone in the targeted lands.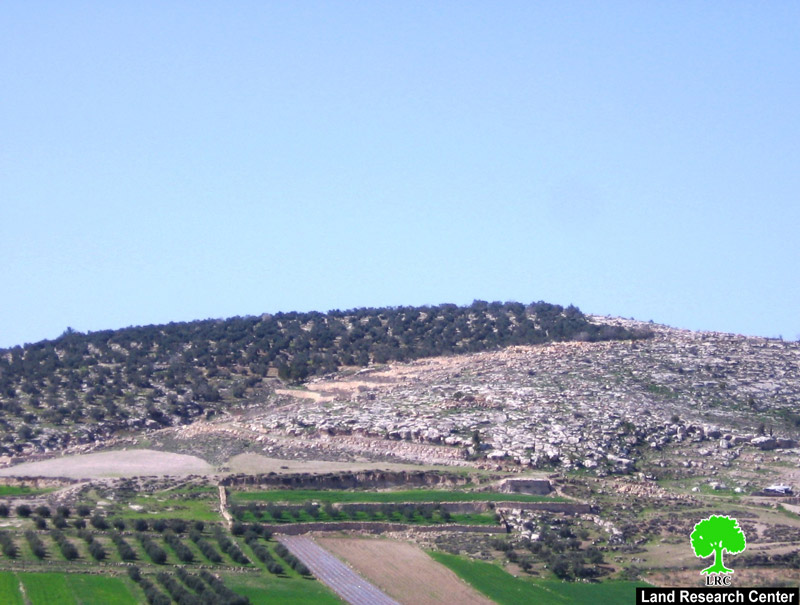 Pic.1: The location of the threatened land – Kharas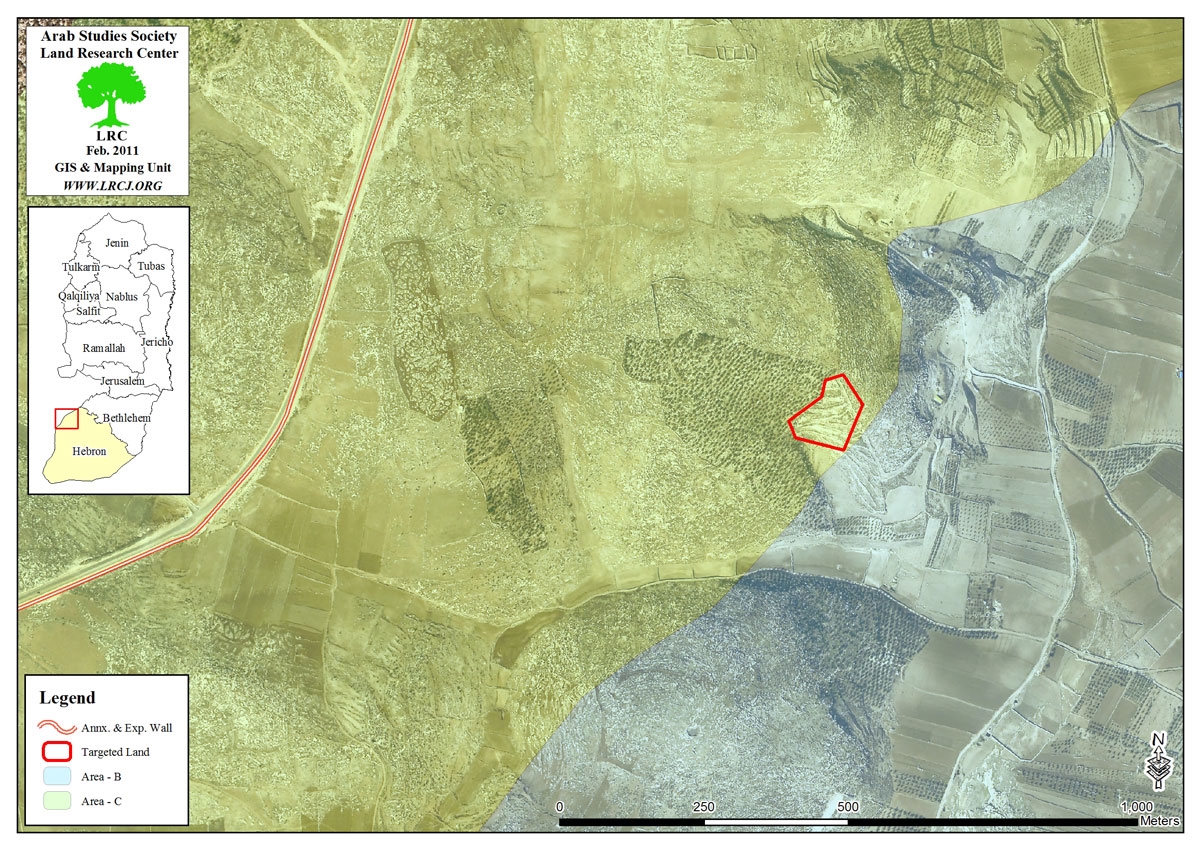 Pic.2: An aerial photo showing the location of the threatened lands – Kharas.
The Military Order claimed that "land owners have trespassed on the State's Land and, as such, they have to remove the violation within 45 days since the signing of the Order." Otherwise, the Order continued, "the Israeli forces would remove the violations at the owners' expense."
Pic.3: The military order.
According to the analysis of Mr. Saya'ereh, the targeted "violations" may be the rehabilitation works carried out by the owners of the land back in 2005. According to the map attached with the Order, the targeted lands are owned by Mr. Khalil Abdel Ghani Al Hroub and his brothers. In the year 2005, the owners rehabilitated their 20-dunums piece of land in cooperation with the Agricultural Relief Committees. They have, also, established a water cistern with a capacity of 60 m3.
It is worth pointing out that the targeted lands are located 400 east of the Israeli Racist Isolation Wall in an area known as "Khirbet Al Rasem". Most of the lands are planted with olive trees from which around 100 Palestinians benefit.