'Adi 'Ad Colonists aggressions continue unabated in Al Mughayyir Village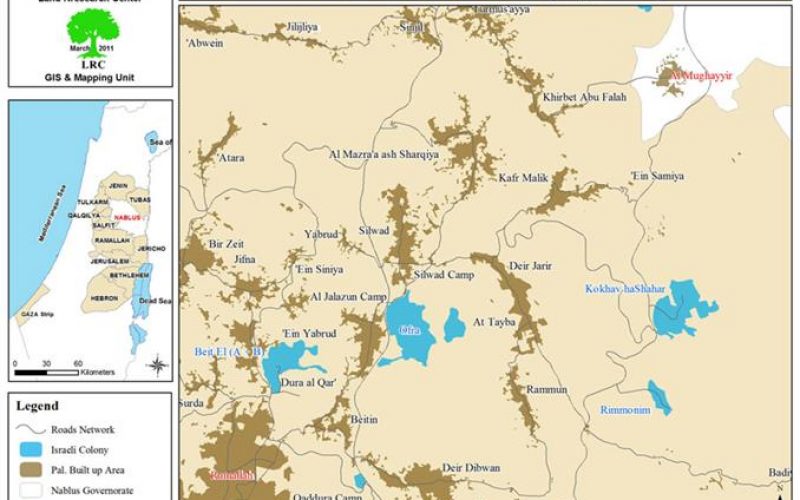 Violation: colonists aggressions against people and land.
Location: Al Mughayyir – Ramallah Governorate.
Date: March 22, 2011.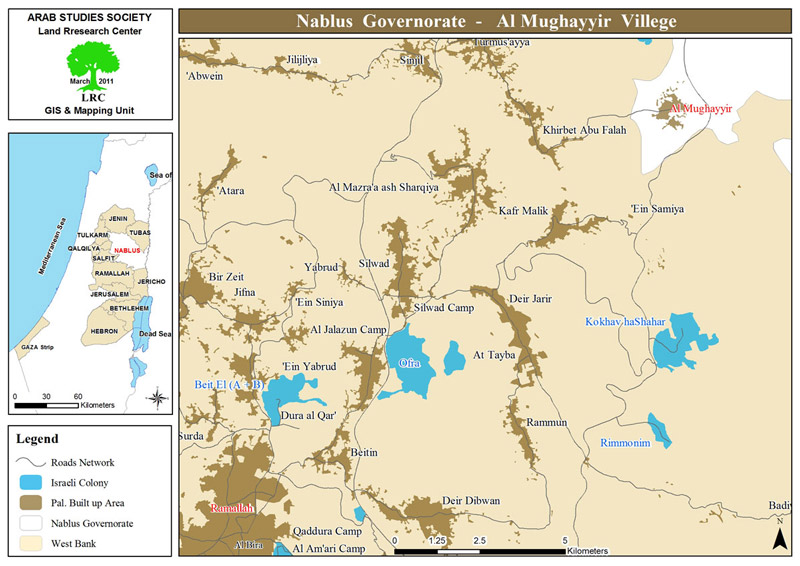 Details:
Al Mughayyir is relatively facing the largest numbers of colonists' aggressions in Ramallah; not a month passes without recording aggressions against farmers. Concurrently with the plowing time, a group of 'Adi 'Ad colonists ('Adi 'Ad is built over Jalud and Al Mughayyir lands) prevented the Palestinian farmers from plowing their lands and parling olive trees in the southern part of the village edging 'Adi 'Ad.
Despite the fact that the farmers received permission from the Israeli Civil Administration to be allowed to work in their lands, the Israeli Occupation Army soldiers stood watching the colonists attacking the farmers and swearing and threatening them.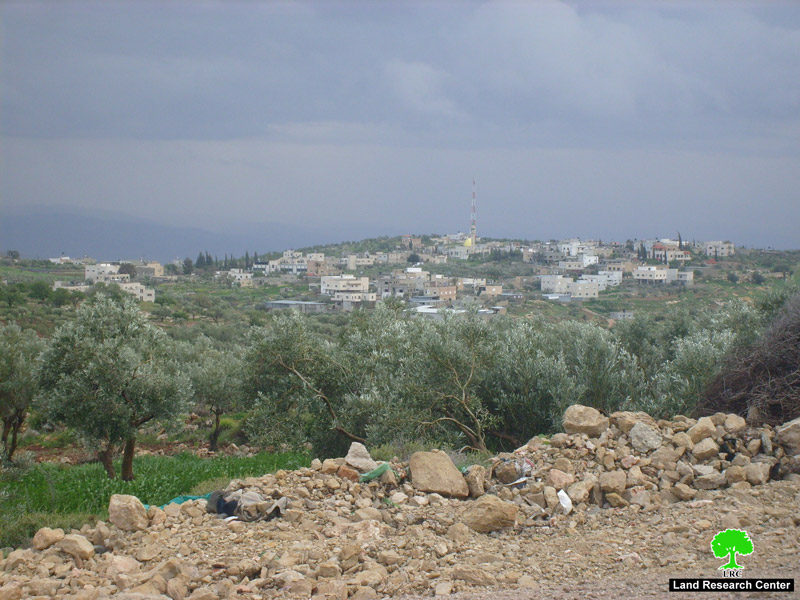 Picture 1
Meanwhile, the Israeli Occupation Army confiscated two tractors and a water tank, the propert of Ahmad abu 'Alya and Anis abu 'Alya. The instruments were confiscated while the owners were working in their fields in the north eastern part of the village. The Israeli Army claims that the area is a closed "military zone" and fined the owners before moving the confiscated instruments to the nearby Ma'ale Avraym colony.
It must be pointed that 'Adi 'Ad colonists use any means necessary to terrorize the Palestinians and sabotage their farms and houses. Even olive trees were not spared! On February 22, 2011, the colonists sprayed more than 150 olive trees with a toxic substance that killed the trees in addition to the occasional attacks on the olive fields. The Israelis are trying to hit the village that depends largely on herding and agriculture in income in its resources. Despite all the harassments, the Palestinians seem to be determinant on staying in their lands and keep exploiting it.
Al Mughayyir, an overview:
Al Mughayyir is located 22 km to the north east of Ramallah; it is inhabited by around 2900 people according to the PBS statistics conducted in 2010. Most of the village agricultural fields are located in its eastern parts; its total area before the Israeli conquest of the West Bank was 33,000 dunums.
Picture 2-3
However, the Israelis announced most of the Jordan Valley region into a military zone excluding more than 27556 dunums frm the village total area. The Israelis had also planted mines and deployed forces in the area preventing herders from being anywhere around.
The village is surrounded by numerous Israeli colonies making it a constant target to the Israeli colonization lust. It surrounded by Tumer, Jiljal, Piza'il, and Netev Hagidod (east), Shivut Rahel and Shilo (west), Niran, Yutaf, and Kohav Hashahar (south), and Ma'ale Avraym and Mijdalim (north).