The Israeli Occupation Target Tana Again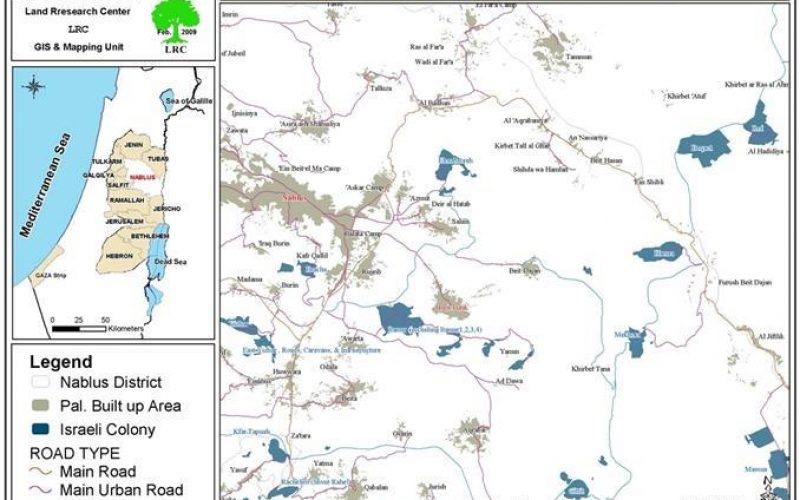 Violation: third demolition campaign held against Tana in a year.
Location: Khirbit Tana to the east of Beit Furik town.
Date: February 9, 2011.
Perpetrator: the Israeli Occupation Army.
Victims: 106 residents of Tana.
Preface:
the lands of Tana, resided by nomads, has always been a target for the Israeli Occupation despite lacking the basic services needed for proper living. The 150 people residing in Tana depend on agriculture and herding in their living throughout the years and years before the conquest of Palestine.
Details:
Tana has been included in the Israeli Occupation "Transfer" scheme targeting all the Palestinians. At dawn of February 9, 2011, Israeli troops accompanied by heavy machineries broke into Tana and initiated a random demolition campaign.
A total of 6 residential tents and 21 agricultural shacks were destroyed; in addition, 101 residents were deported. Tana suffered from two previous similar campaigns.
It must be noted that the same farmers had been targeted during the previous demolition campaigns. After the demolition campaign, held on December 8, 2010, the residents received tents as humanitarian aid.
However, the Israeli Occupation demolished the tents, in addition to several structures, again. The Israeli claim that the structures are located within a "military zone".
Wasef Hanani (69), one of the victims, stated to an LRC observer: "I have no idea what security reasons the Israelis are talking about; I am wondering if our goats and herds are imposing a threat on the Israelis. We have been living in these lands for decades, years before the Israeli conquest and we have deeds proving our ownership of the lands. They want us to leave our lands using any means necessary but I am telling that that they can never break our determination and we are staying here no matter what they do; these, who are trying to give our lands to the colonists."
'Atef Hanani, Beit Furik Governor, stated to an LRC observer: "Tana is located within Beit Furik agricultural lands; its climate and the availability of water helped in exploiting the lands agriculturally. For decades, it has formed a source of income for tens of families. However, the low population density made it a target for the Israeli Occupation; the Occupation who is trying to render the lands empty to make it easier to capture. The Israelis never hesitate to hinder any development efforts in the region in addition to chasing the residents out. Every shack, tent, or house is considered a target for the Israelis; Tana had suffered four demolition campaigns during the past 5 years. We are trying to confirm the existence of the village despite the Israeli Supreme Court decision which denied its existence. "
Table 1: Victims of the Israeli Aggressions:
No.

Victim

Family members

Loss

Residence

Shack

stove

1

Mohammad Hanani

7

0

1

0

2

Na'el Hanani

5

1

2

1

3

Wasef Hanani

7

1

1

0

4

Fayez Sa'ada

5

0

1

0

5

Abdul Hafiz Hanani

6

0

1

0

6

Ismael Nasra

9

0

3

0

7

Firsan Husein

9

1

1

1

8

Fawzan Nasra

4

0

1

0

9

Majida Hanani

5

1

2

0

10

Radi Suleiman

5

0

1

0

11

Ra'ed Hanani

6

0

1

0

12

Mahmoud Nasra

4

1

1

0

13

Shaher abu Heit

5

0

1

0

14

As'ad Hanani

8

0

2

0

15

'Atef Hanani

7

1

1

1

16

Najih Khatatba

9

0

1

0

Total

101

6

21

3
Source: Land Research Center – Field Unit.
Most of Tana's family are immigrants from Beit Furik; the migrated seeking farming and herding which are considered the only source of income for these families.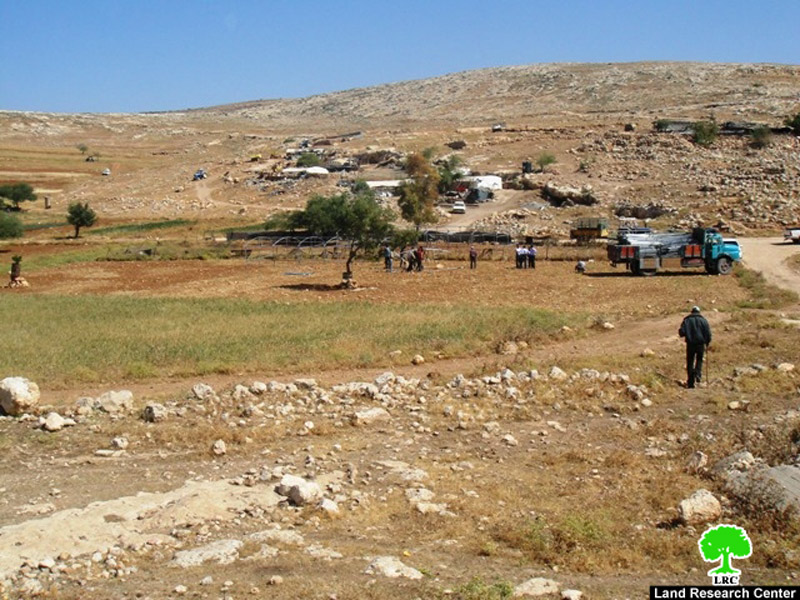 They moved to an area rich of water springs with fertile lands.
Prepared by
The Land Research Center
LRC