Israeli Occupation Targets Khirbet Al Farisiyya Again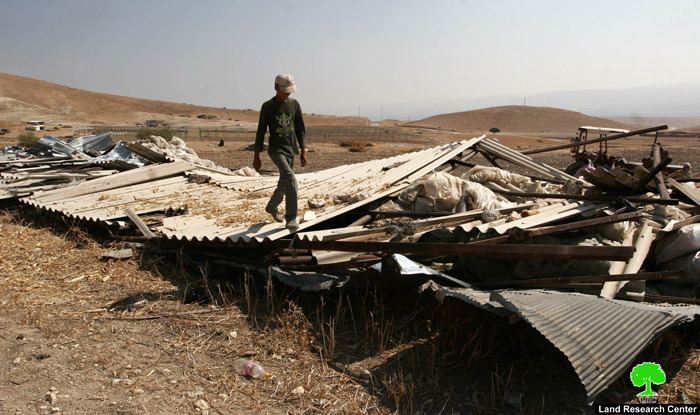 Violation: The demolition of 35 housing and agricultural structures in Khirbet Al Farisiyya
Date of Violation: August 5th, 2010
Affected Population: 130 Palestinians including 70 children in Khirbet Al Farisiyya
Details:
In the morning of Thursday August 5th, 2010, Khirbet Al Farissiya was faced, yet again, with another catastrophe perpetrated by Israeli occupation soldiers under the pretext that the Bedouins of the Khirbet live in a "Closed Military Area" in which Palestinian presence is prohibited.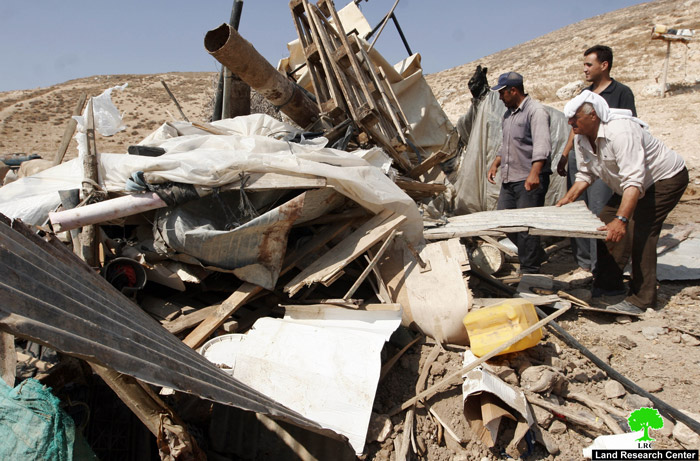 Pic 2: The ruins caused by the Israeli occupation in Khirbet Al Farisiyya
Heavy machinery driven by Israeli occupation soldiers accompanied by a large number of occupation forces raided Khirbet Al Farisiyya located east of Tubas Governorate. The forces began immediately demolishing all the tents that were supplied by the Palestinian Authority and the International Committee for the Red Cross (ICRC) after the initial demolition of Al Farisiyya in July 2010.
The latest demolition reached all of the 20 tents inhabited by the Bedouins who lost their houses in the first demolition. In addition, 5 additional families that were not targeted in the initial demolition became homeless as a result of the demolition of their homes. A tractor used for water transportation was also destroyed in the process. All told, the demolition campaign destroyed 28 shelters, 7 agricultural bruxes affecting 25 families and their 70 children. All have become homeless with no shelter, food or water.
The most recent demolition took place only two weeks after a previous demolition campaign as Israeli occupation forces demolished on the 19th of July, 2010 more than 75 structures in the Khirbet including shelters and agricultural bruxes made of tinplate in addition to bathroom units associated with the shelters. In total, 22 families (more than 100 Palestinians) were rendered homeless including more than 50 children.
The arrogance of Israeli occupation forces which led to the total and complete destruction of all Palestinian properties in the Khirbet did not cause the Palestinian of Al Farissiya to move out. On the contrary as they have become more determined to stay put on their lands and to try to re-establish their presence there. In turn, Israeli occupation forces brutally demolished the structures again in the August raid in an effort to weaken the morale of the residents of the Khirbet. The brutality of the most recent demolition was illustrated in the fact that the invading forces buried the demolished shelters as it placed piles of sand atop them as to make sure that they cannot be re-used. Yet, that did not affect the insistence and resolve of the Palestinian residents of Al Farisiyya to stay steadfast on their lands.
For more information about the previous demolition, please refer back to LRC's report issued on the 19th of July, 2010.