More Stop-Work Orders in Haris village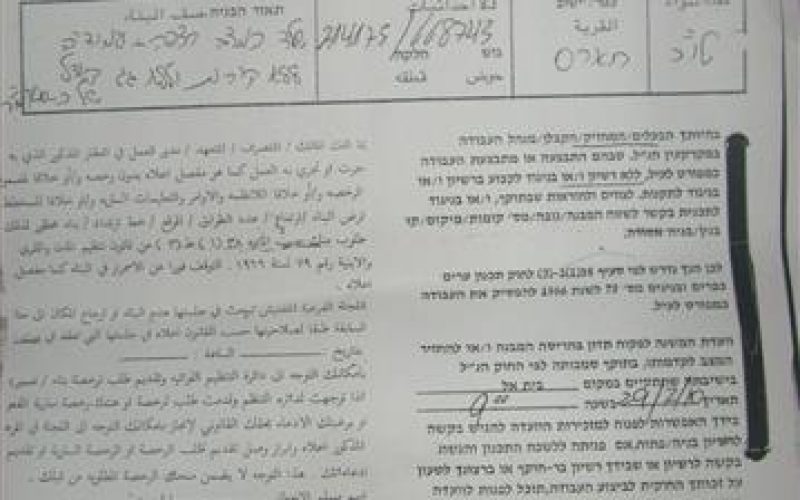 Violation: 2 stop-work orders have been issued against two Palestinian houses, supposed to shelter 12 people.
Date: July 4, 2010.
Violators: the Israeli Occupation Organization and Construction Committee.
Victims: villagers from Haris.
Details: Israeli Army troops accompanied by Organization and Construction Committee officers broke into Haris on July 4, 2010 delivering 2 stop-work orders.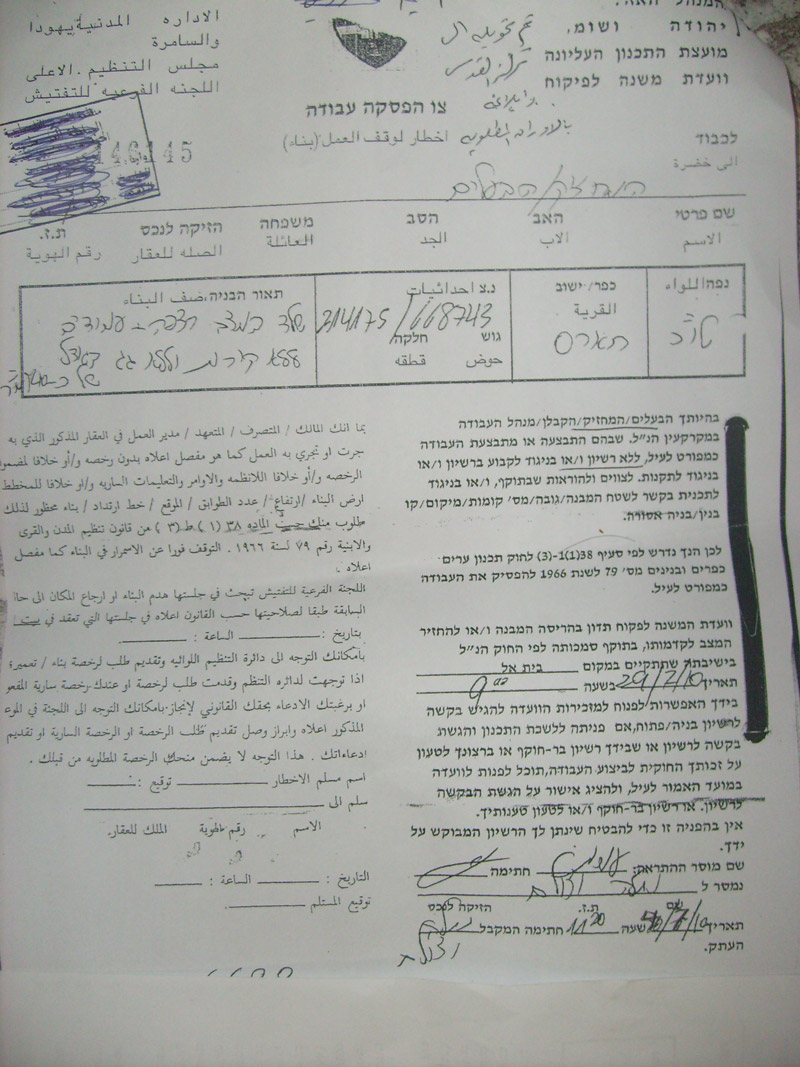 The targeted houses are located in the eastern part of village, on the edge of the road connecting the village with the nearby Kafl Haris.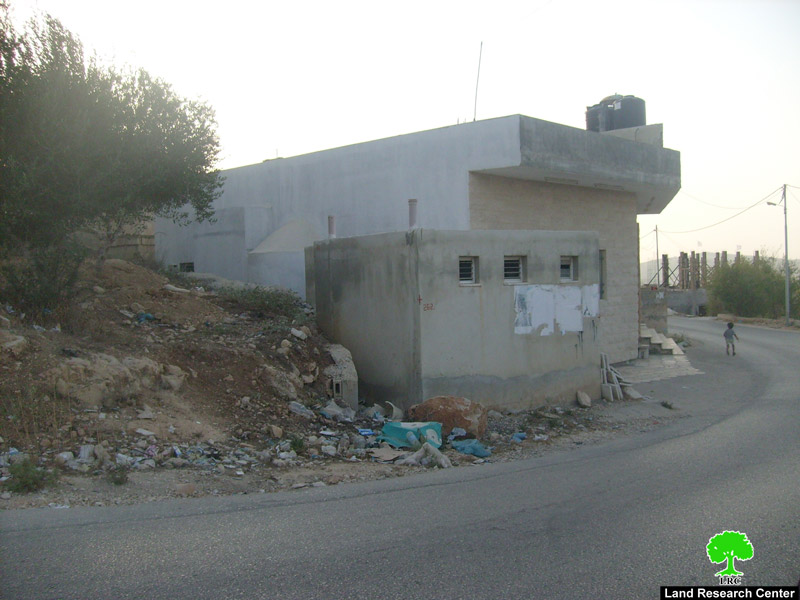 Picture 1:

Hammam Salamah residence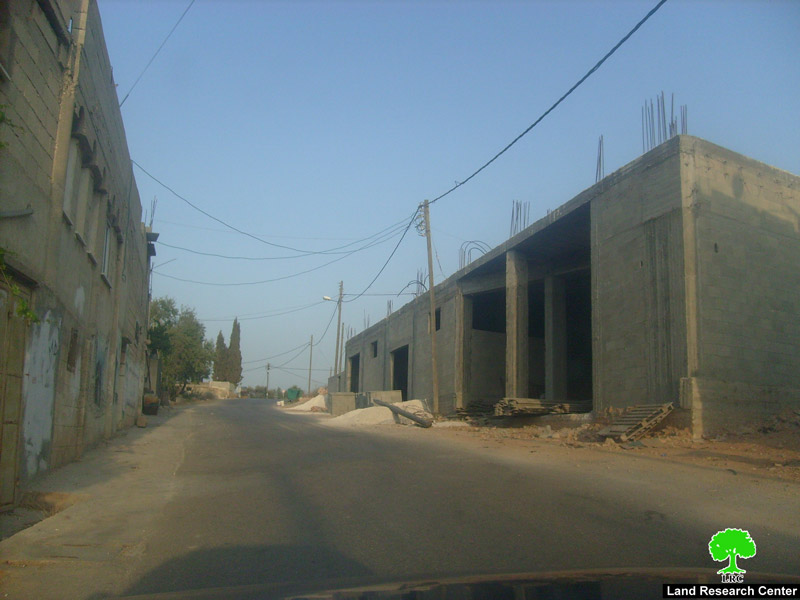 Picture 2: 'Ali Jaber residence
The Israeli issue such orders claiming that the designated structures are built without receiving the needed permits from the so-called Organization and Construction Committee which is in charge of construction in areas classified 'C' according to Oslo. The Israeli Occupation appointed a hearing session in Beit El Military Court on September 23, 2010 to discuss the houses situation.
Landlords and threatened structures:
No.

Landlord

Area (m2)

Family members

Children

status

1

Hammam Salamah

120

2

0

One-storey under construction house

2

'Ali Jaber

210

10

6

Under construction house formed of one storey and a basement

Total

350

12

6
Haris:
The village of Haris is located 6 kilometers west of the city of Salfit. The total area of the village is 8,450 dunums while its buildup area is about 320 dunums. The population of the village is 3,112 according to the Palestinian Central Bureau of Statistics.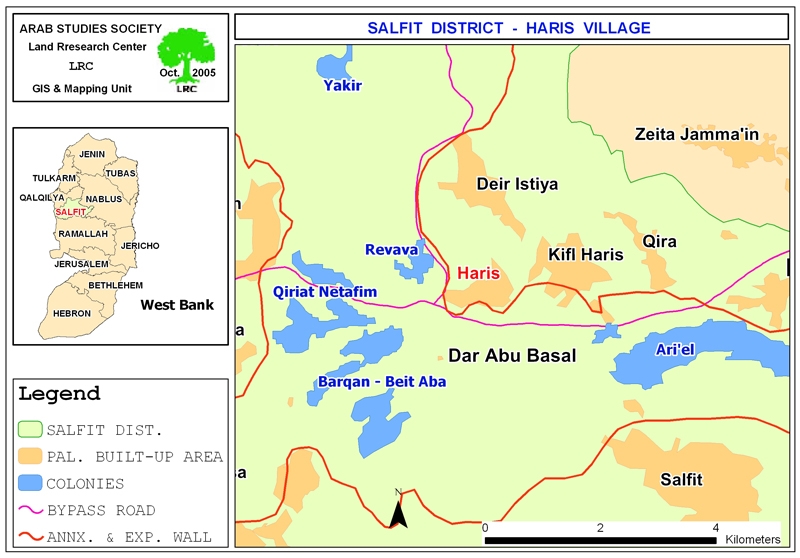 More than 3097 dunums of the village lands have been confiscated through the years of occupation. Most of these lands are used for the expansion of the nearby industrial colonies including Barkan and Ariel. These industrial colonies form a constant hazard on nature since it dumps its chemical wastes around the Palestinian villages, if not inside them.
In addition, the village lost more than 400 dunums planted with olive trees for the sake of milling a by-pass road (55). The road that was previously used by the colonists was also placed on the village lands. 200 dunums of farms stand between the two roads; unfortunately, the trees and the soil could not stand the damage caused by the heavy machinery, besides the pollution caused by the use of tar and different construction materials, making it a waste land!