Uprooting 35 Olive Trees in Kafr Kaddum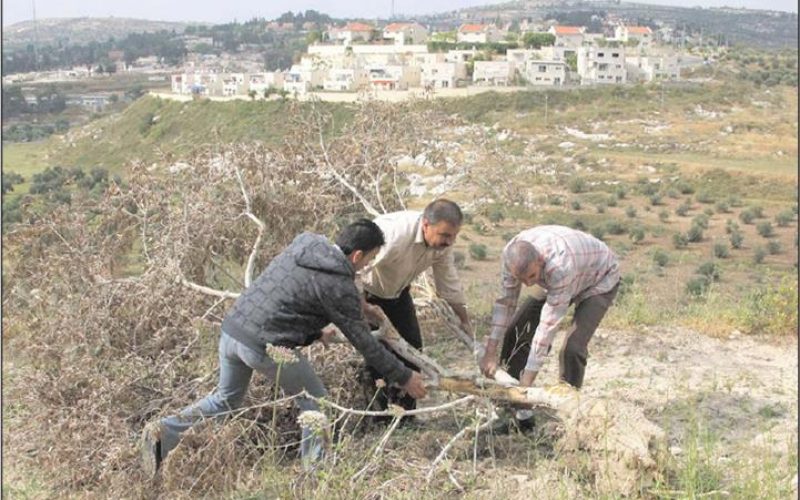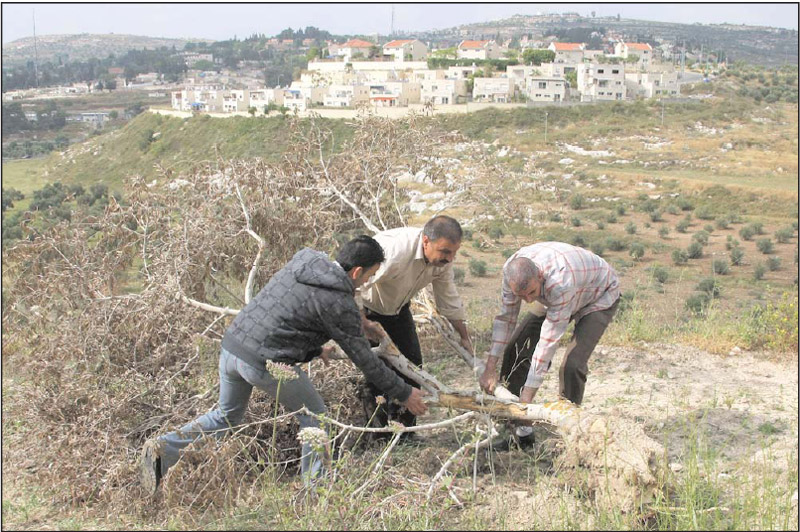 Violation: uprooting and cutting 35 olive trees (more than 30 years old) using saws and axes.
Location: parcel (6), also named Al Habayil, Kafr Kaddum village.
Date: April 30, 2010.
Violators: Hifat Gil'ad colonists.
Victim: Salih Ishtewi.
Introduction: the Palestinian farmers living near the Israeli colonies in the West Bank suffer from daily aggressions held by the Israelis.The Israelis never hesitate to assault the Palestinians land and citizens including the olive trees which are not spared.
Uprooting 35 Olive Trees:
Kafr Kaddum is located 23 Km away from Qalqiliya city; its total area is 17161 dunums (1 dunum = 1000 m2) including 456 dunums of built-up area that is inhabited by 2908 people according to the PBS.A number of Israeli colonies are built on the village lands including Kadumim Zion, Giv'at Harkaziz, and Kadumim Get.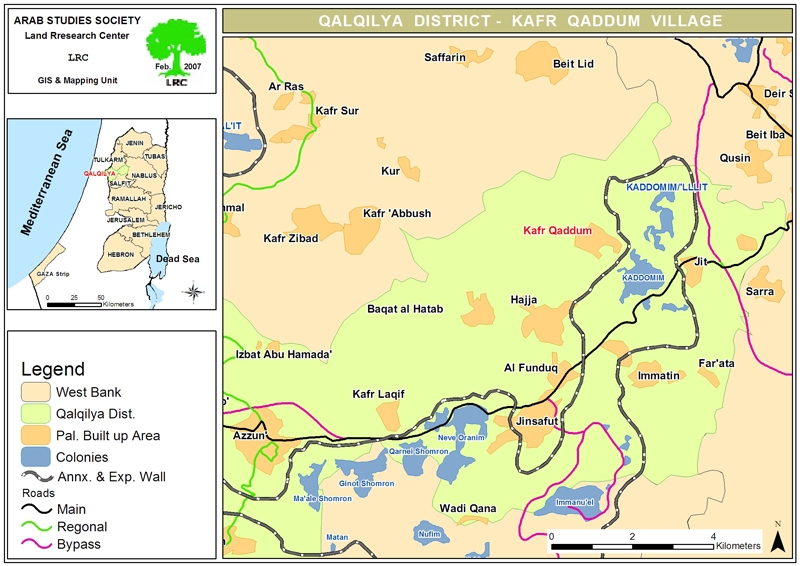 Map1: Kafr Kaddum – Qalqiliya
Kafr Kaddum is suffering from a vicious attack on its lands, daily trees uprooting, cutting down, and torching incidents are recorded. It is hard to tell how many trees the village lost simply because they are many.
A new attack was reported on April 30, 2010, a group of Israeli colonists from Hifat Gil'ad colonial nucleus attacked the south eastern part of the village, an area named Al Habayil. The colonists used jigsaws and bow saws, cutting down 35 olive trees that belonged to Mr. Salih Ishtewi (59).
It must be known that Mr. Ishtewi has been prohibited from entering his land for the sake of the colony security. It is obvious that the Israeli Occupation Army provides protection for the colonists but it never effort to protect the trees. Ishtewi, who holds deeds proving land ownership, is not allowed to enter his land except during the olive picking season in case he can obtain the necessary permits from the Occupation Army. Whereas, the colonists can roam his lands freely while the Israeli Occupation Army is not only observing but also providing protection for them whenever needed.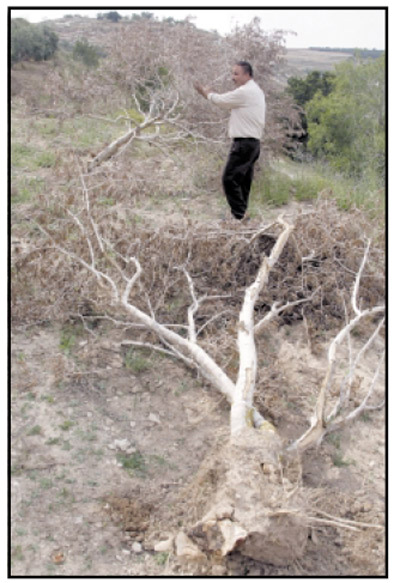 Picture 2: Ishtewi checking the damage done by the colonists
Aggressions for the sake of land control:
Hundreds of colonists' antagonisms were recorded during the years of the Israeli occupation. While most of the Palestinians living nearby any Israeli colony, especially in Northern West Bank, are not able to reach their lands because the Israeli Occupation Army designated these areas as 'security areas' needed for the colonies 'security', the Israeli colonists take advantage of that to penetrate the Palestinian lands and lay their hands on it as soon as they get the chance to. This operation is systematic and organized and is conducted under the supervision and protection of the Israeli Occupation Army.