Torching a Commercial shop in Idhna Town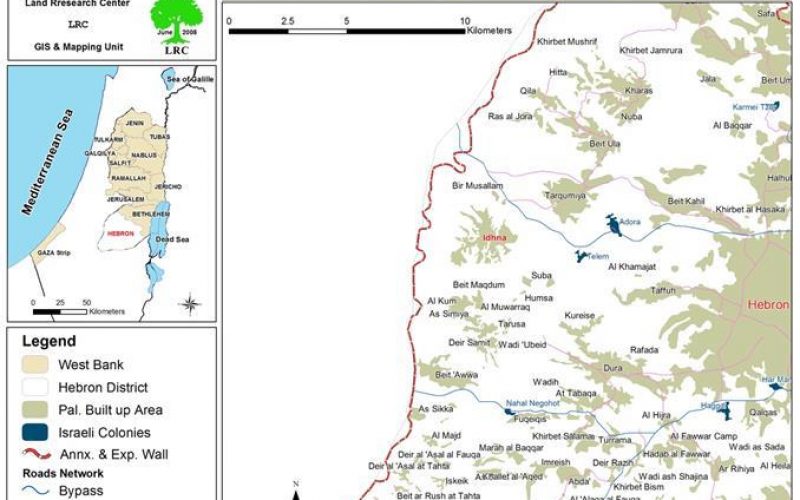 Violation: Torching a mobile phones shop.
Date: April 27, 2010.
Violators: the Israeli Occupation Army.
Victims: Iyad Slemeyah and Mahmoud Slemeyah.
Location: Idhna town, located 17 km to the west of Hebron city.
Idhna's total area is 21527 dunums including 2653 dunum of built up area which is inhabited according to the PBS by 19012 people.
The Israeli Occupation Authorities expropriated 3468 dunums of the town total area for the segregation wall sake.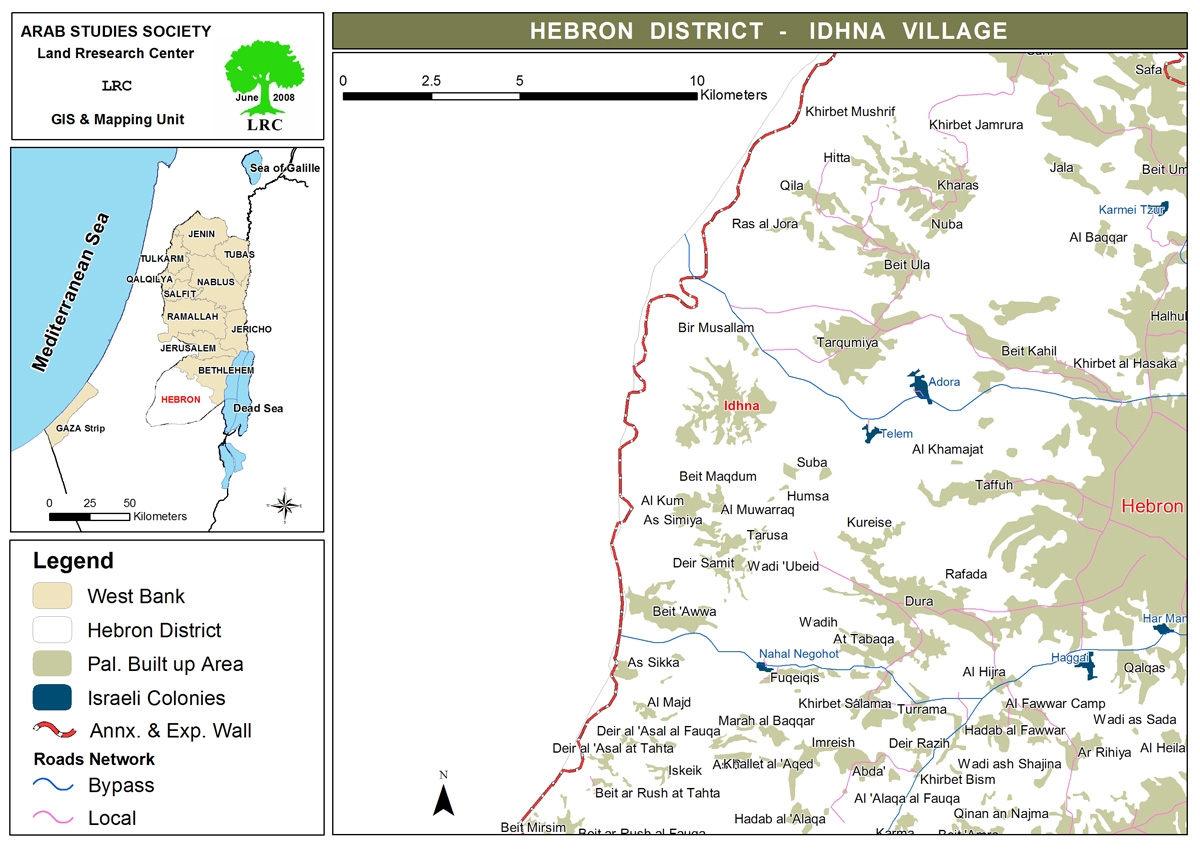 Details: the Israeli Occupation Army had broken into Idhna on April 27, 2010, its soldiers starting shooting live ammunition and launched a number of tear gas and smoke grenades saying that 'they were chasing stoners'.
The violation erupted when the soldiers launched a number of tear gas and smoke grenades towards a mobile phones shop. This has started fire inside the shop and the flames consumed the contents of the shop.
Picture 1-4: flames marks.
The locals tried to quell the raging frames when the soldiers started shooting again at them. According to eye witnesses, the soldiers launched another round of tear gas and smoke grenades which caused a number of injuries.
Moreover, Abdul Karim Faraj and S'adi abu Zalta were injured as a result of the splashes of broken glass while they were trying to put down the fire.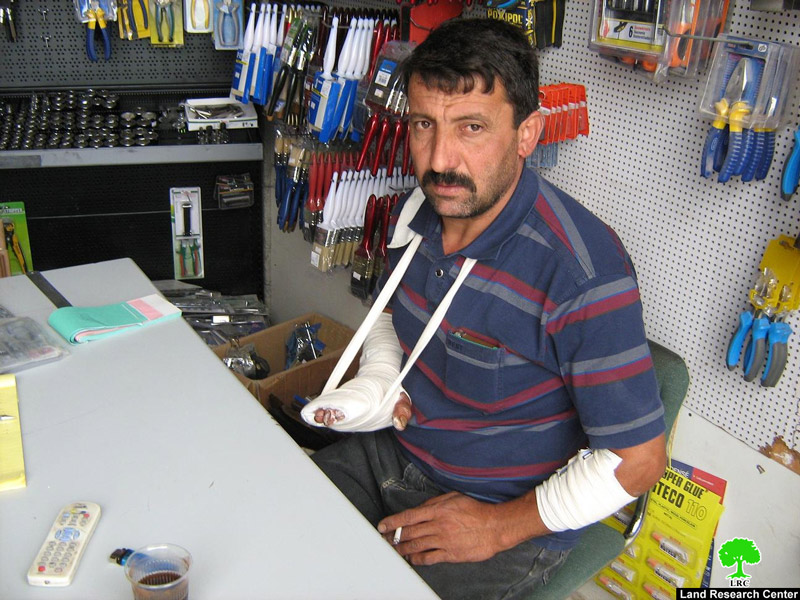 Picture

5:
S'adi abu

Zalta
The shop ownership: the shop belongs to Iyad Slemeyah – sole supporter of an 8 members' family – and Mahmoud Slemeyah, sole supporter of his 2 parents and other 5 members. In addition, Mohammad Al A'zab works as a maintenance employee in the shop.
A Huge Loss: more than 14 people were deprived from their only source of income as a result of torching the shop. Slemeyah shop estimated loss is somewhere around 80000 NIS. The owners pointed that there were more than 70 cell-phones that belonged to a number of customers and now he is obliged to compensate their losses.
They also revealed that a number of documents including 20000 NIS in checks and sim cards registrations were consumed by the flames. Major Hatem 'Arar, head of Idhna Police Department confirmed that launching 3 or four grenades inside the shop caused the fire. The manager of the Civil Coordination Office, Mr. Jamal Nofal, pointed to an LRC observer that the rise of white and grey smoke in the area was a sign of the usage of tear gas and smoke grenades. He added that the Israeli Occupation Army confessed doing so. Slemeyah confirmed that he intends to sue the Israeli Occupation soldiers who caused the blaze.