Shivot Raheil Colonists Plough 14 Dunums of Palestinian Lands in Jalud Village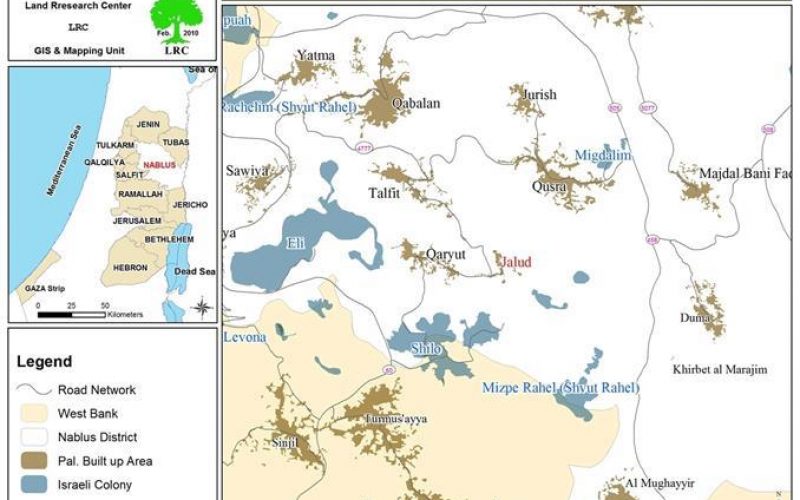 Violation: The ploughing of 14 dunums to enlarge the colony Shivot Raheil.
Date: May 11th, 2010.
Violators: the colonists of Shivot Raheil.
Location: Lands in Parcel 20 of the village of Jalud which is located 25 kilometers southeast of Nablus. An 8-kilomter local road connects the village to the main road.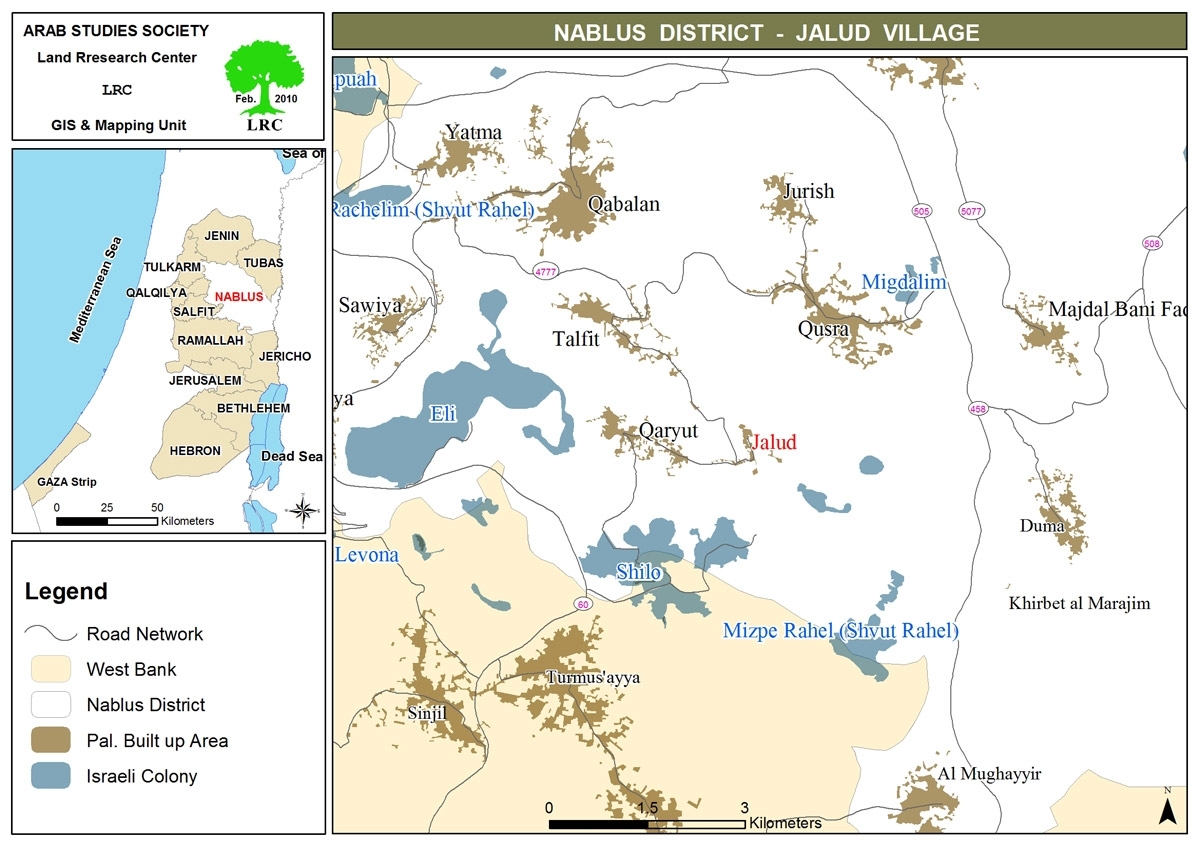 The total area of the village is 16,517 dunums of which 805 are its built up area. Israeli occupation authorities confiscated 1207 dunums of its lands to be used for establishing and expanding colonies. According to the 2007 Palestinian census, there are 464 Palestinians living in the village. The village is bordered from the north by the village of Talfit, from the east the village of Qusra, the village of Qaryut from the west and the lands of Turmus'ayya from the south.
Photo 1:

General view of the village Jalud
Details of the Violation:
Colonists from the outpost of Kida (which is associated with the colony of Shivot Raheil) ploughed 14 dunums of Palestinian lands in the area of Sahl Al Khilleh in Parcel 20 of the village of Jalud. The targeted lands are owned by the 41-year-old Mr. Fawzi Ibraheem Al Hajj Mohammad. The ploughing took place the day after a representative from the International Committee for the Red Cross (ICRC) accompanied the owner of the land to look into the opportunity to implement an agricultural project there as a mean of improving his income. Due to Israeli occupation policies, the area has been declared as a "Closed Military Area" to which Palestinians are not allowed to enter without prior coordination with the so-called Israeli "Civil" Administration.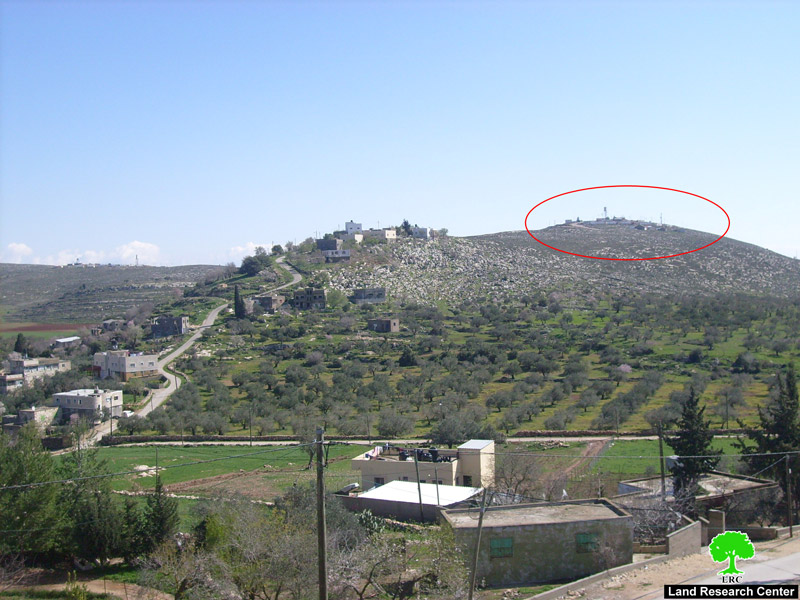 Photo 2:

The outpost of Kida
It is worth pointing out that the visit of the ICRC representative was met with provocative acts from the colonists of Kida who carried out the ploughing the next day to prevent the project from being implemented.
Land Confiscations for Colonial Expansion:
There are three colonies as well as a military camp established on the lands of the village of Jalud. The colonies are Shilo, Mitzpe Raheil and Shivot Raheil. A number of colonial outposts also surround the village and turn the life of its residents into a living hell.
| | | | | |
| --- | --- | --- | --- | --- |
| No. | Colony Name | Est. Date | Built up Area (in Dunums) | Photo No. |
| 1 | Shilo | 1978 | 1,347 | |
| 2 | Shivot Raheil and Mizpe Raheil | 1992 | 1,287 | |
| 3 | | 1975 | 36 | |
| 4 | Colonial outposts | 2001 | | |
Source: GIS Unit – LRC.