House Demolition and an Attack on School in Beit 'Awwa town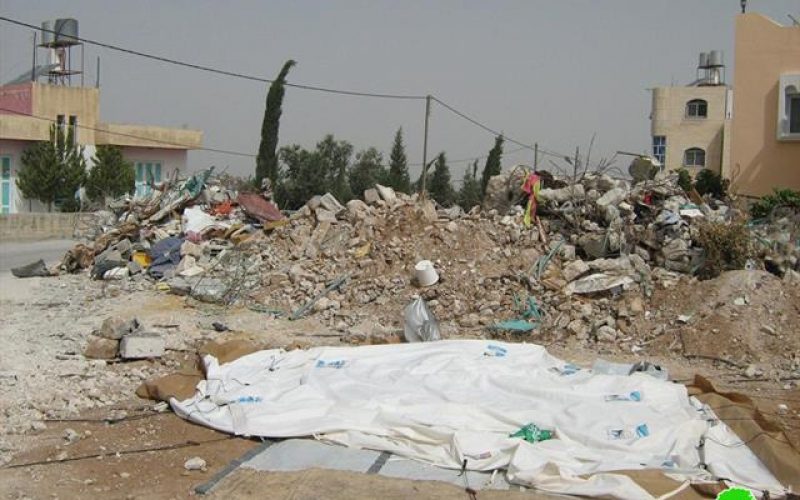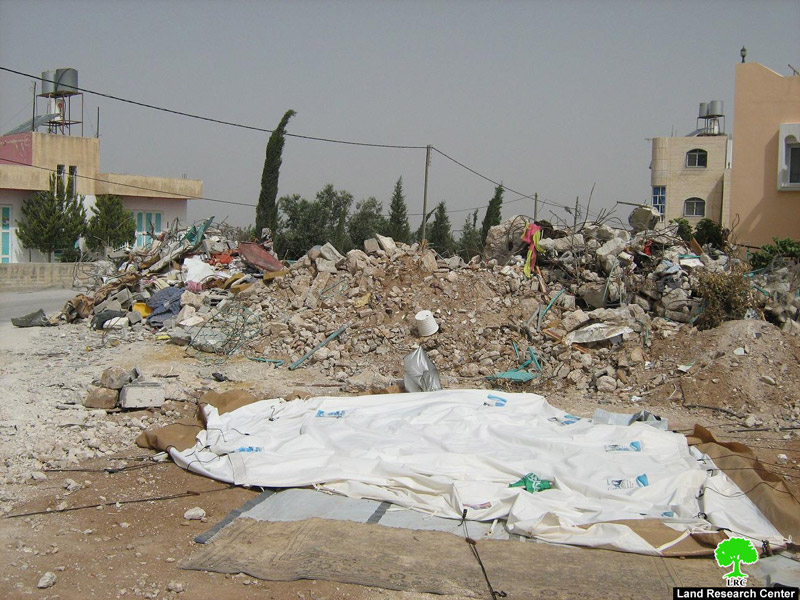 Violation: demolishing a house, a shelter for 6 peaople.
Date: April 26, 2010.
Violators: the Israeli Occupation Army.
Victims: As-Sweiti family and Beit 'Awwa School.
Location: Beit 'Awwa is 22 km to the west of Hebron city and is inhabited by 2490 people living on a total area of 470 dunums. It is considered a seam zone because of the fact that the village lost 70% of its total area for the Israeli Occupation in 1948.
People used to depend largely on agriculture before losing the majority of their lands. Few years earlier, many of them were able to have a job in 'Israel'; however, unemployment rates are drastically high because of the continuous Israeli closures.
Details:
Israeli dozers leveled the house of Mahmoud As-Sweiti in beit 'Awwa while been looking for 'Ali As-Sweiti who is wanted by the Israeli Occupation Authorities.
Numerous Israeli Army troops surrounded the area before the initiation of the demolition process. The Israelis believed that 'Ali was hiding in the house and they wanted to level the house while he was inside! On the other hand, the family was not allowed to take any of their belongings with them. They never got the chance to salvage any of their belongings.
Picture 2+3: ruins of As-Sweiti residence
According to the owner's father, the house was built in 1995 with a total area of 145 m2. It consists of 4 bedrooms, a living room, and a kitchen. Beit 'Awwa Municipality estimated 120,000 USD in losses for the family.
Picture 4+5: children bags… school uniform…
It must be noted that the owner, Mahmoud, has been in detention in Israeli prison since 2005. Mahmoud's father stated that the family has been rendered homeless thanks to the Israelis. He added that he is renovating a warehouse beside his house to offer it for the family which no one has yet offered any help, except the ICRC which provided them with a tent. He added that the Israeli Occupation Army dozers destroyed a warehouse (32 m2), a bathroom, and a concrete wall (104 m).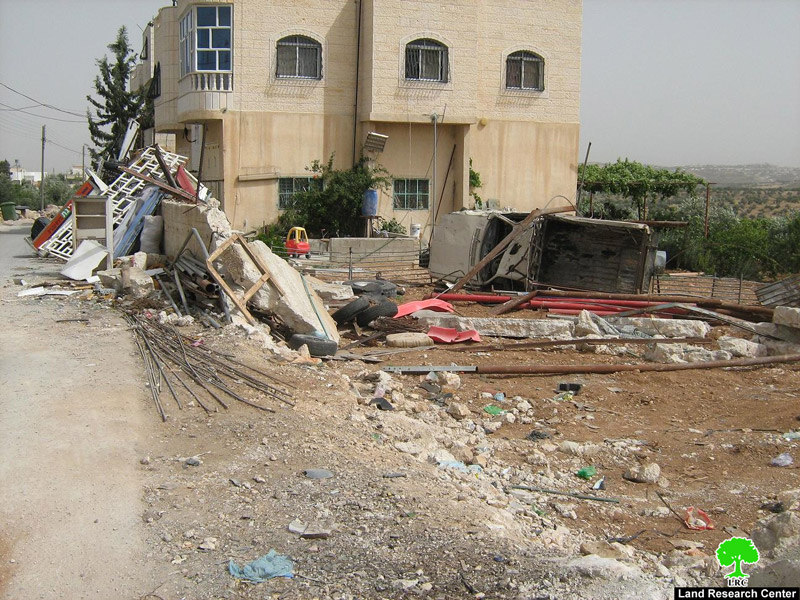 Picture 6: the remains of the concrete wall
The Israeli Occupation Forces rammed a school:
Mr. Jamal Faraj Allah, principal of Beit 'Awwa Preliminary School, stated that the Israeli soldiers broke into the school and rammed all the doors on their way to the roof. The purpose was taking over the roof and turn in into an observation point.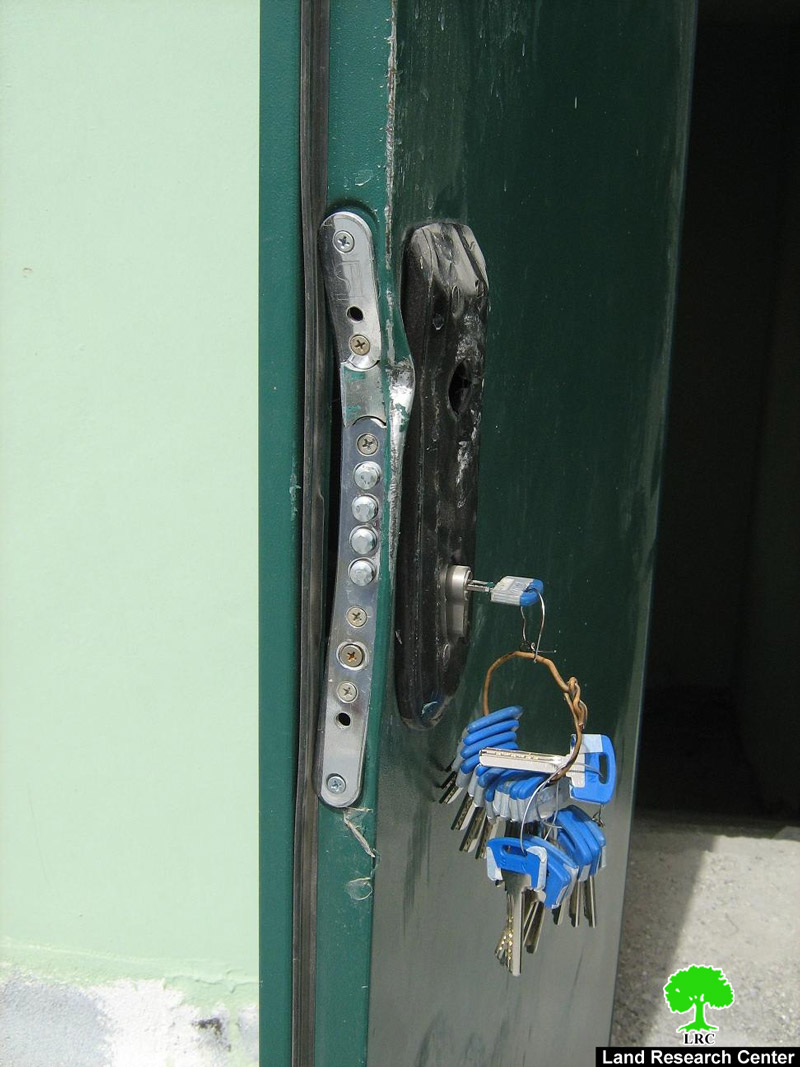 Picture 7

:
one of the

smashed doors
Mr. Faraj Allah added that the soldiers usually break into the school because of its closeness to the segregation wall and the by-pass roads that spread around the area. Such raids scramble the educational process; also, the soldiers usually launch smoke and gas grenades at the students causing many injuries.
Picture 8: Beit 'Awwa preliminary school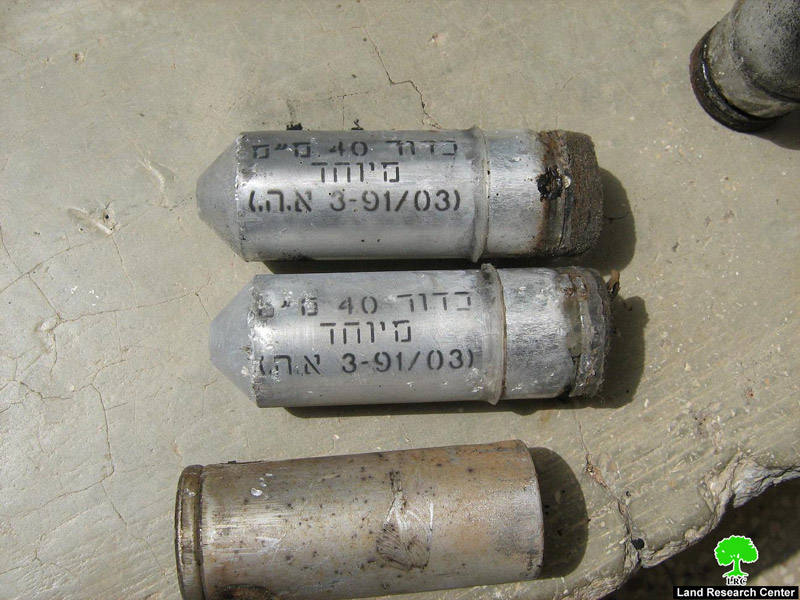 Picture 9: grenades launched within school and towards students