Yitzhar Colonists Targeted the Olive Trees, Cutting down 81 Trees in Burin village
Violation: Cutting down 81 olive trees using saws and axes.
Location: Al Rummana parcel, Burin village, Nablus Governorate.
Date: November 12, 2009.
Violators: Yitzhar colonists.
Victim: Akram Ibrahim 'Imran from Burin.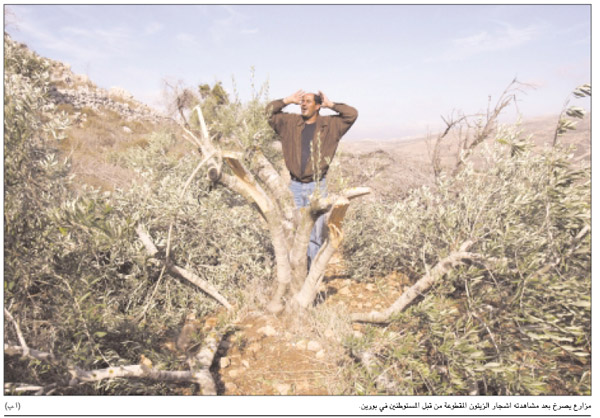 Photo 1: Resident Akram Ibrahim 'Imran from Burin
Details:
On Thursday morning, Akram 'Imran , 41 years old, and his 5 members family headed to their field that is located 700 meter away from Yitzhar colony for olive picking. Akram used to take good care of his field despite the continuous harassments of the colonists and the strict security measures carried out by the Israeli army forces who require acquiring special permits before being able to work in his field. However, the unexpected happened, when Akram and his family members got to the field andsaw that the colonists have cut 81 olive trees using saws and axes. The trees were at least 80 years old.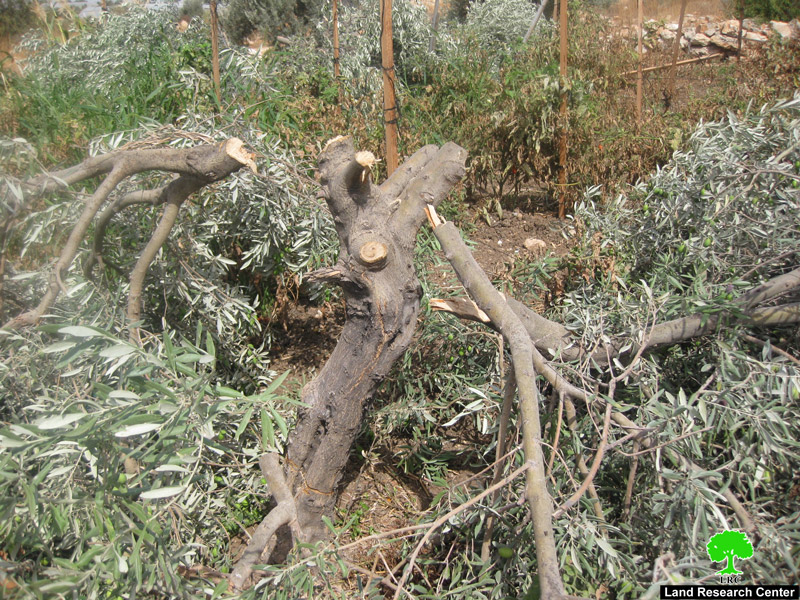 Photo 2: Decades of Palestinian effort is destroyed by Israeli settlers in minutes – Burin Olives
Akram said:' I own 40 dunums in Al Rummana parcel which is my main source of income after losing my job inside the 'Green Line'. I used to plant it and take care of it in spite of the colonists and the Occupation Army continuous harassments and despitethe Israeli Occupation Army forces' extreme measures upon us before being able to get permits to reach our lands near Yitzhar colony'.
'Since the year 2000, I have never recognized the permits that are designed to prevent me from my right of reaching my house and land.. I believe that being in my land is enough for standing up against the occupation. The cutting down of the trees is nothing but vengeance because of my daily presence in the area which the colonists seek to evict it from its owners'. He added.
It must be noted that this is not the first time that such violation has taken place in the area. During the last 5 years, tens of violations against Burin and the surrounding villages have been reported; the violations included stealing the farmers' equipment, torching their crops, and attacking the farmers. 14 Palestinian houses are located nearby the By-Pass Road designed for the colonists' usage. These houses suffer from day to day aggressions of colonists.See Photo 3
Photo 3: Yitzhar settlement adjacent to Burin Village lands
During May, 2009, colonists set fire to 400 dunums in Burin while protesting against the eviction of an outpostin the area. The damage done affected several farmers including 'Ali 'Abed (45), Yousuf 'Imran (51), Yousuf 'Abed (63), and many others. Moreover, in September 28, 2009, colonists' masses cut down 150 olive trees around Burin right before the beginning of the olive picking season. Tens of colonists attacked an area called Khallit Sewar, located between Huwwara and Burin villages and cut down 150 trees using electric saws. The olive field belonged to Iraq clan and was under the supervision of 'Abdul Mo'en 'Asloos.
Pic3: Burin Lands became the victim of Yetzahar colony
'Ali Mohammad 'Eid, president of Burin Village Council said:' the colonists' aggressions are not random; they are preplanned and systematic. The attacks are intended to put pressure on the farmers and embarrass the Israeli Army forces in an attempt of forcing residents of Huwwarra, Burin, 'Asira al Qibliya, and 'Urif to leave their lands and houses through fear. However, I say that our will is much stronger than they think and we will defend our lands no matter what it'll cost'.
Burin:
The name Burin came from the Arabic word 'Bur' which means wasteland as there are the 'Western Bur' and the 'Eastern Bur' areas in Nablus. It is located 2 km away from Nablus- Ramallah Street; it is bordered by Nablus from the north, 'Urif and Huwwara from the south, 'Asira al Qibliya and Madama from the west, and 'Awarta and Odala from the east.
Burin is 8 km away from Nablus city. Its total area is 10416 dunums. The populated area of Burin is about 335 dunums inhabited by about 3500 people. 2 Israeli colonies are built upon Burin lands; Brakha, which stole 205 dunums and Yizhar that stole about 150 dunums of Burin lands.
Map 1: Burin Village
Prepared by
The Land Research Center
LRC