Israeli settlement of Susiya expands on Palestinian Lands
Violation: the building of a settlement housing unit and the confiscation of wide areas around it.
Date of violation: October 2009
Objective: Preparation for building new settlement neighborhood
Location: Ma'in, Yatta (Susiya ruins)
Violators: Susiya settlers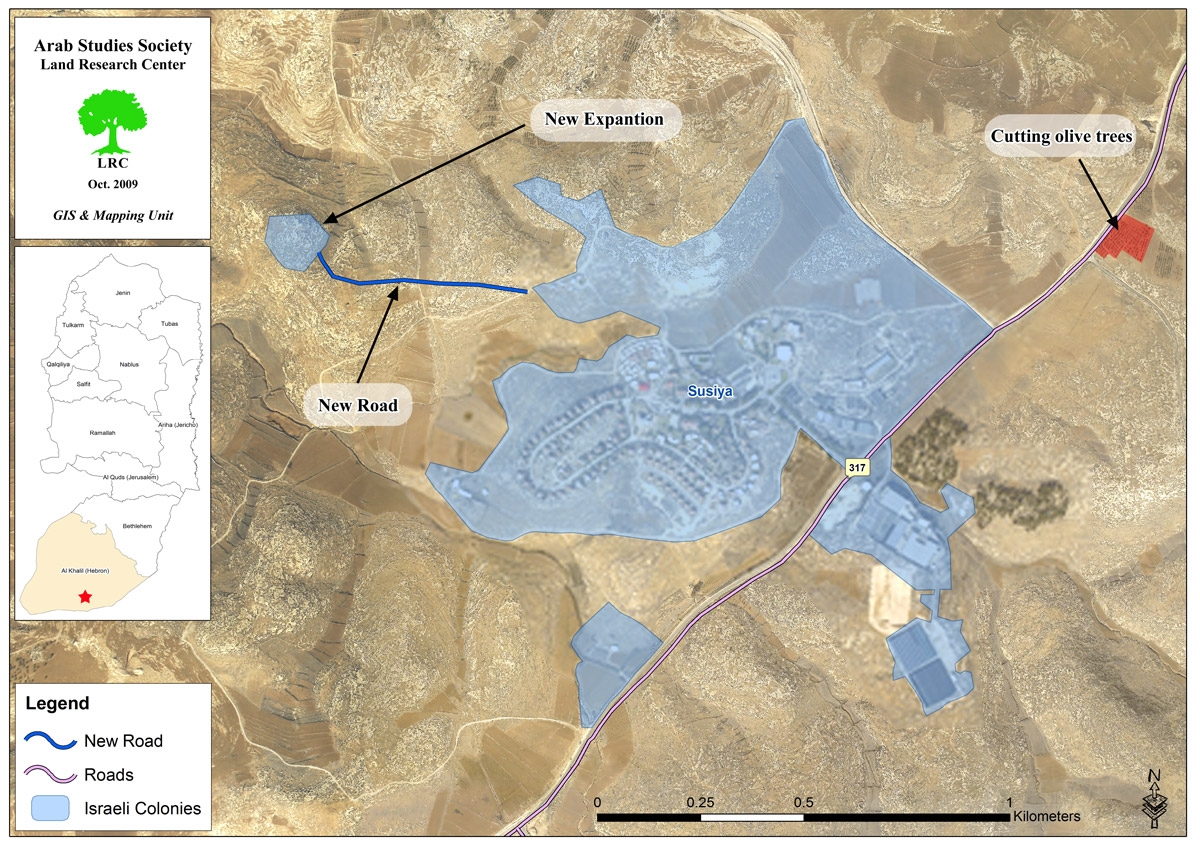 Details:
a settler built a house about 1 km west of Susiya settlement. The expansions were obvious to the LRC researcher who visited the area. According to the local residents, the settler has taken over wide areas of land around the house. Moreover, he chases shepherds and farmers while on their way to their lands.
Picture 1+2: the house which was built by a settler in Susiya,
It appears that this house is a step towards building a new neighborhood in the settlements using Palestinians lands. The locals pointed that occupation soldiers residing in a tent located on a hill near Susiya ruins are providing protection for the settler. In addition, they said that soldiers brought some building materials to the tent leaving the locals worrying about the possibility of transforming the tent into an occupation army encampment built on their lands.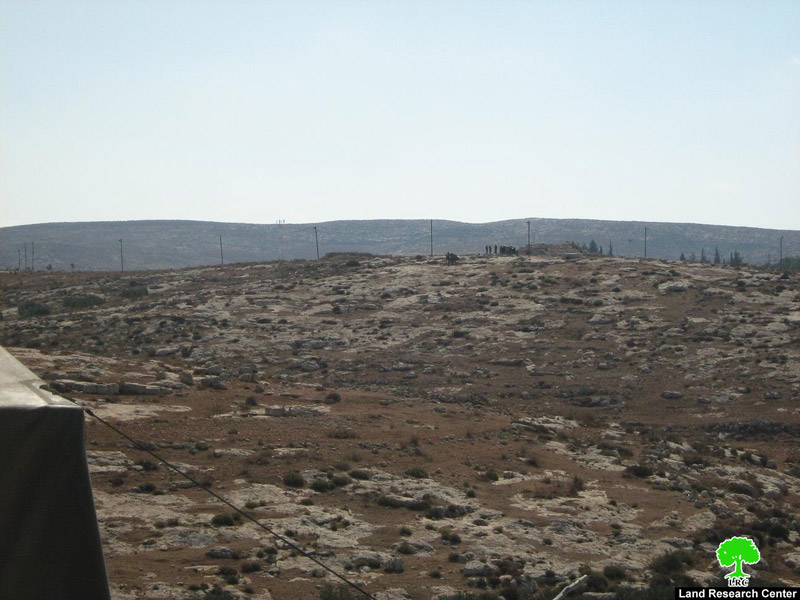 Picture 3: occupation soldiers brought building materials.
Susiya settlers execute twenty trees:
Not only did Susiya settlers confiscate lands and expanded their settlement on Palestinian lands, but also, they destroyed 20 fruitful olive trees which belonged to residents of Yatta area.
Nasr Al-Nawaja'a, an activist in Betselem organization, informed LRC that during the night of September 20, 2009, settlers from Susiya settlement used saws for cutting down olive trees and that the settlement guards joined the settlers in their carnage. The destroyed trees were the property of Mohammad Khalil Hoshiyya, Jamal Hoshiyya, and Samir Hoshiyya.
Picture 4+5: the Hoshiyya's olive trees cut down by settlers. They were planted 25 years ago. .
The damaged area is about 1500 m2 of a total area of about 5000 m2 which all belong to the Hoshiyya family and are all planted in olive trees for the past 25 years. The tracks of the settlers' cars were apparent in the area.
These trees are located near Susiya settlement at distance of about 200m away. Specifically, it is located beside the road that leads to all the settlement in southern Hebron where the occupation authorities and the settlers forbid the locals from harvesting or taking care of their trees.
Furthermore, occupation authorities alongside settlers are still prohibiting the Nawaja'a, residents of the Susiya ruins from entering their lands for olive picking. Mohammad Khalil Al-Nawaja'a owner of soil planted olive trees stated that settlers prevented him from reaching his land for olive picking.
About Susiya settlement:
Established on 1983, it was built on the lands of Ma'in area in Yatta south of Hebron. Its total area is about 993 m2 and is inhabited by 643 settlers.
Picture 6: an overview of Susiya Settlement