Between December 27, 2008 and January 18, 2009 Israel destroys 29% of Gaza's Agricultural Area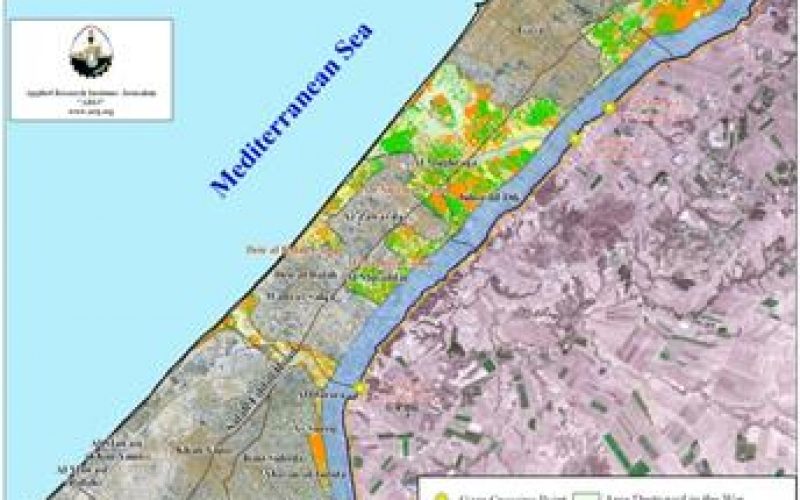 The Israeli launched war on the Palestinian Gaza Strip between December 27, 2008 and January 18, 2009 came on more than the people and the structure of Gaza, it intended to deprive the Palestinians of the available means to continue with their life. Early, reports and analysis of the aftermath of the Israeli war on Gaza indicated that the Israeli air strikes, bulldozers, and overall military operation caused the destruction of almost 57 Km2, which mounts up to 29% of Gaza's total agricultural area (196 Km2).
The destruction of the Palestinian agricultural land, proves if anything that Israel is determine to cripple and devastate the Gaza area and eradicate its population by force and starvation, which is complementary to the long led systematic war by Israel on Gaza over decades, and what Israel did there recently lays within the context of the final chapter of the Israeli occupation to the Palestinian territory. The following map marks the agricultural area in the Gaza Strip, including a table classifying the destroyed lands.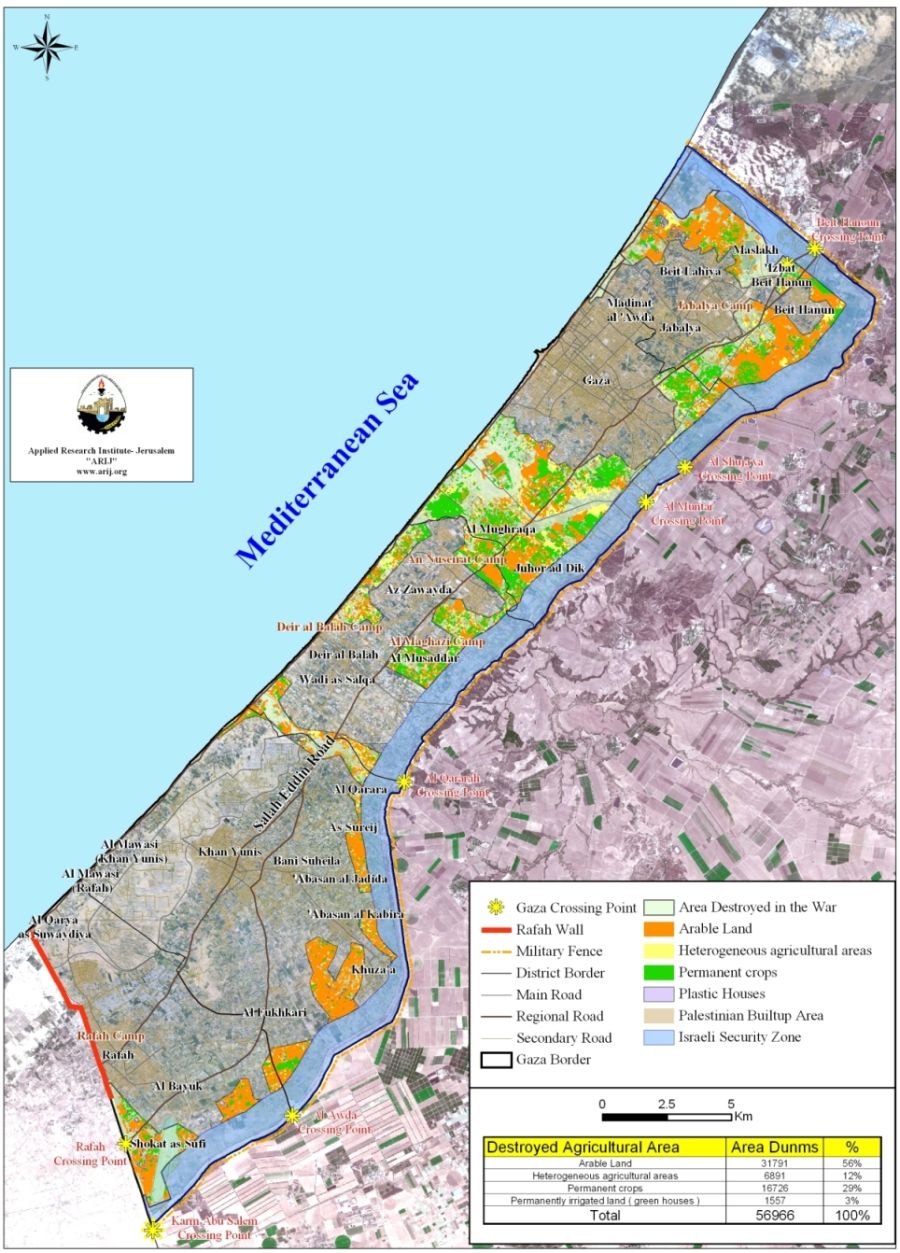 Prepared by:
The Applied Research Institute – Jerusalem