Israeli Right-wing movements call to recapture two evacuated outposts' sites in Hebron & Bethlehem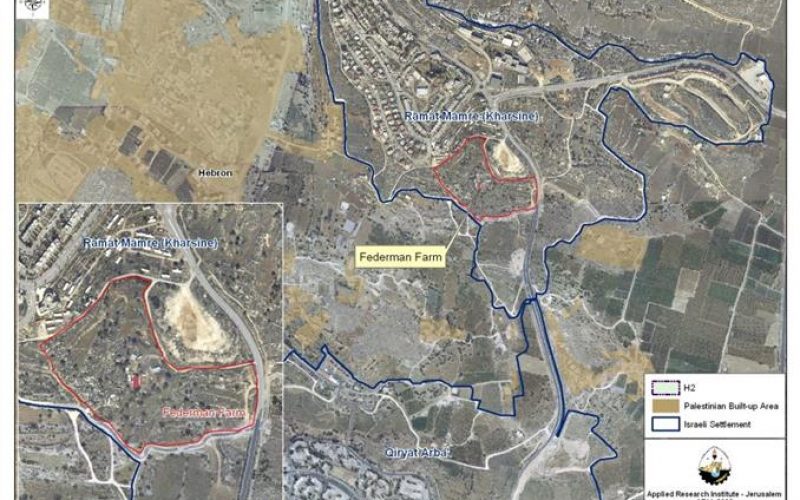 Several Israeli right-wing movements (Bet Hashalom, United with Kiryat Arba', Hevron leadership and Women in Green) called on all Israeli settlers in the West Bank to take constant presence in two evacuated sites in Hebron and Bethlehem Governorates. The first activity was set to start on November 8, 2008 in Federman farm outpost, which is an 'illegal outpost," located to the south of Ramat Mamre (Kharsina) settlement and north of Kiryat Arba' settlement in the heart of Hebron city. The call of settlers' movements aimed at raising money to rebuild the Federman farm outpost which was evacuated during the month of October 2008 since it constitutes a bridge between the two aforementioned settlements and even more a tangible presence of Israeli settlers in that area. See Map 1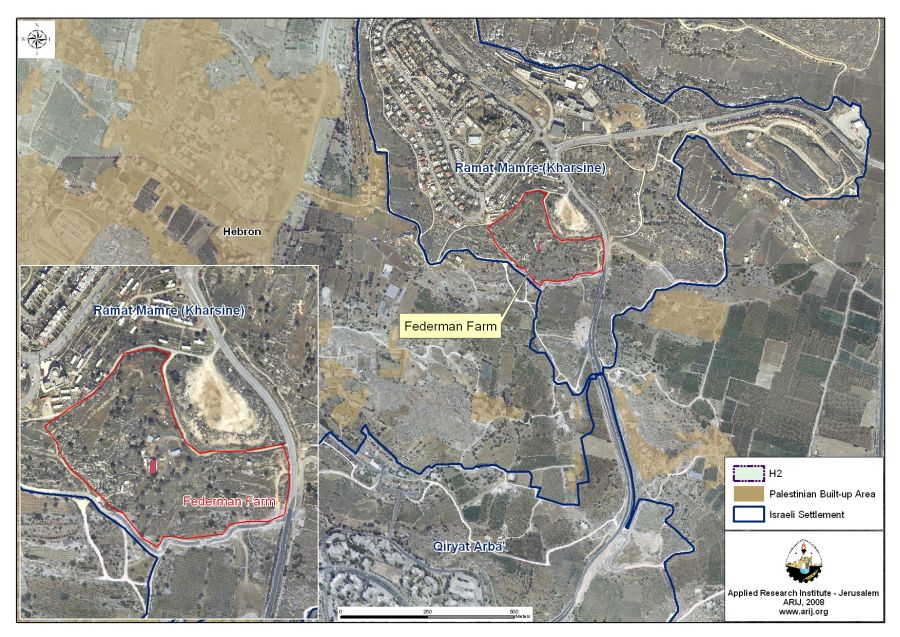 There second planned activity is set to take place on November 9 in the evacuated military base of 'Ush Ghurab' also known by the Israelis as "Shdema," located east of Beit Sahour city. The Israeli Army evacuated the military base on April 27, 2006; a time later, the Municipality of Beit Sahour; being the rightful owner of the location in question, started to make plans to develop the site with projects aimed to service the Palestinian community of Beit Sahour and its surroundings. However, Israeli settlers from the surrounding Israeli settlements have repeatedly declared that they will not allow the Israeli Army to handover the Ush Ghrab site to the Palestinians and they are preparing plans to establish a Jewish Community there. See Map 2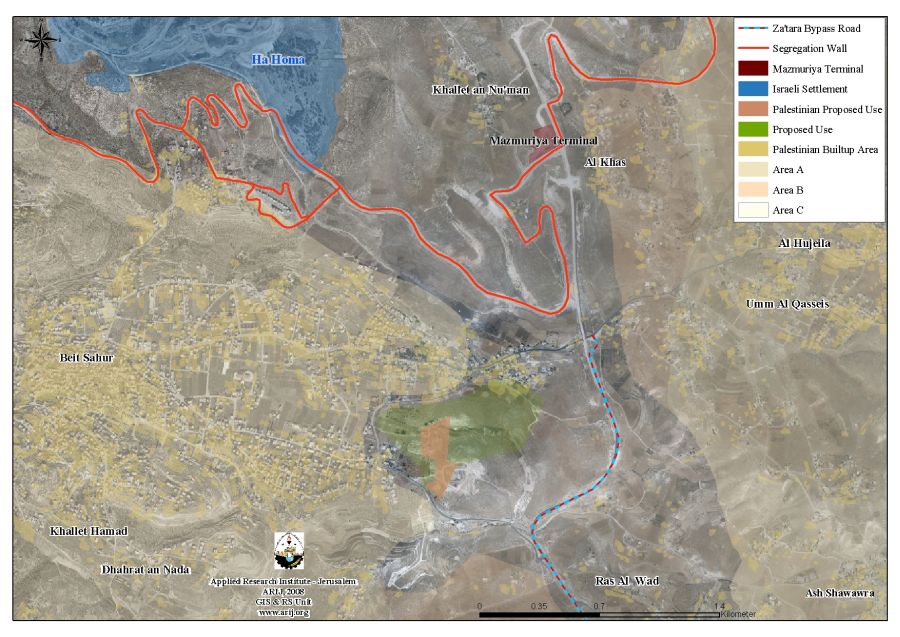 To this end, "Women in Green" sent a call to the Israelis to make there presence at those sites and express there solidarity and to refuse to cooperate with the Israeli Occupation Army attempts to evacuate settlers and give the sites back to the Palestinians.
The Israeli settlers' relentless attempts to impose the outposts as facts on the ground only adds to the greater obstacle to the peace process which is the settlements; and in spite of all efforts of the Israeli government and settlers trying to shed some form of legality to many of the outposts by declaring some illegal while endorsing others, the one fact remains that they are all illegal in the eyes of the international community.
Recent reports of the European Union denouncing the outposts and the settlements' expansion and calling the Israeli government to curb settlers acts were met with an out rage among the Israeli rightist,
'The European Union would point out that it is up to the Israeli government, which has itself condemned these acts to take the necessary measures to stop them immediately in accordance with its international obligations'.
The no-actual response policy that is been implemented by the Israeli government is just a clear message to the Palestinians and to the entire world, that the actions carried out by the settlers are justified, dismantling all efforts toward bring an end to the Israeli-Palestinian conflict.
Prepared by
The Applied Research Institute – Jerusalem