The Colony of Al Rajabi Building in Hebron, Frequent Attacks against Palestinians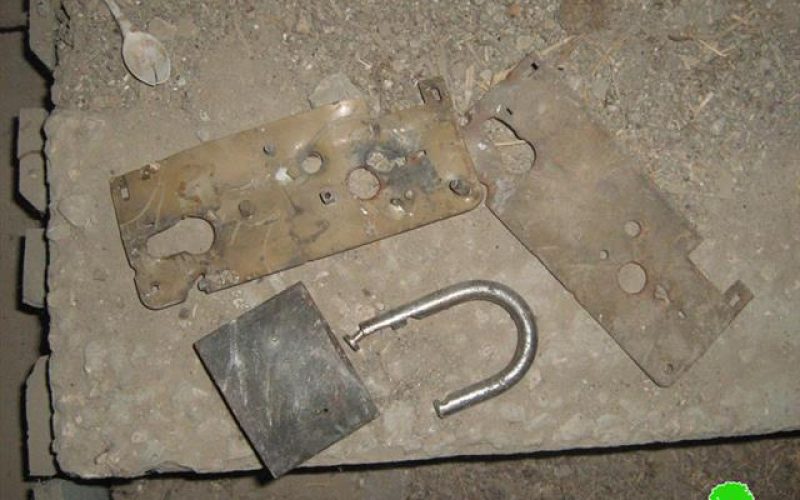 Israeli colonists occupying Al Rajabi Building have carried out on daily basis an organized campaign of terror against the Palestinian residents living in the vicinity of the colony in the Wadi Al Nasara region of Hebron City. The latest such attacks (until the writing of this report) was recorded when the Land Research Center's field researcher observed Israeli soldiers preventing a Palestinian resident from leaving his house while the soldiers were providing protection for colonists roaming around his house.
On July 12th, 2008 the Palestinian residents living in the vicinity of the colony went through a night of fear and horror when 4 colonists climbed atop Al Ras Mosque (located adjacent to the colony) and started throwing stones at Palestinians passing by while other settlers trespassed at the nearby Muslim cemetery.
The attacks carried out by the colonists have caused physical and property damages to a large number of Palestinians in Wadi Al Nasara. Methods and techniques used by these colonists to inflict harm on Palestinians include:
On 30th of July, 2008: a group of setters slashed the tires of 7 Palestinian cars parked in the vicinity of Al Rajabi House.

On 31st of July, 2008: At noon, a group of settlers attacked the house of Bassam Al Ja'abari and surrounding houses. Mr. Fahed Al Ja'abari hit one of the settlers who was shown on videos throwing stones. As a result, the Israeli Police arrested him and fined him NIS 2000 before releasing him a day after. The Police did not provide Fahed with a receipt for the fine.

On 31st of July, 2008 a TIPH jeep was cornered by the settlers. A group of them sat on the jeep before being allowed to proceed.

On 1st of August, 2008: at 6:00 PM an attack took place against a wedding near Al Rajabi House. A number of people were injured including:
1. Fadi and Ramzi Ja'abari: bruises in the face
2. Taghreed Mohammad Motlaq Ja'abari: bruises in the stomach.
3. Reem Issa Suleiman Ja'abari: bruises in the hand.
4. Jamal Abu Seifan: bruises in the hand.
5. B'tselem field worker, Issa Amero: bruises in the arm, being stopped by the IDF for half an hour and ordered to stop filming and then attacked by 3 soldiers and 3 settlers in an attempt to take his camera away. The Blue Police came in 45 minutes late and refused to take the B'Tselem field worker to the Station to file a complaint.
6. The breaking of cameras supplied by B'tselem
On 2nd of August, 2008: A group of about 25 settlers (both sexes) attacked a number of house located between Harat Al Salayma and the main gate of Kiryat Arba. A number of people were injured including;
1. Odai Abdel Karim Al Ja'abari (17 years old): a rock in the head. Witness indicated that Odai (an extremely short man with a hunchback) came to the aide of his sister who was beaten by the settlers. Then an IDF soldier held him up and told a girl settler to hit him with a rock, which she did !!!!.
2. Mohammad Abdel Karim Al Ja'abari (11 years old) who suffered a back eye after being hit with a stone thrown by a settler.
3. Suheir Abdel Karim Al Ja'abari (21 years old): bruises in the hand and arm which was holding the camera.
4. Hamza Abdel Rahman Abu Hitta (15 years old). An UNRWA registred refugee who was employed by the Hebron Rehabilitation Committee in renovating a house near Harat Al Salayma. According to him, a group of settlers (6 to 7) entered the location in which he was working along with others. Most of the other employees were alerted to the presence of the settlers and managed to flee. He was the last one to be warned when he saw the settlers coming towards him. The most likely scenario is that when he saw the settler he tried to run a way and fell over for 4 meters. He is currently suffering from a twisted ankle.
5. Moa'tasem Abdel Wahhab Al Razem (14 years old): bruise in the face
6. Tariq Khader Al Raba'ei (36 years old): bruises in the face.
On the 2nd of August, TIPH vehicle that was recoding and witnessing the situation on Kiryat Arba Road across from Al Rajabi House was pounded with rocks.

As of August 3rd, the settlers are still present in the lands of Al Buti in two tents; one for males and one for females from which attacks are carried from.

On August 3rd, OCHA officers went to the targeted lands and witnessed three attacks in a time frame on half an hour; an attack against an elderly couple from Dana family (age: 65-70) in which their children interfered and a scuffle ensued after settlers tried to prevent the couple from using Worshippers Road. Another attack was against another elderly couple (age:75 +) from Sa'afeen clan (UNRWA refugees) and one more attack against four kids trying to access the Worshipers Road.

On August 5th, an 80-years old Palestinian man from Wadi Al Hussein was attacked by a group of settlers staying in the two tents in Al Butti land. The old man (called A'ayesh Rabee' Al Jabari) was attached while he was picking fruits from his orchard located in his field near the location of the tents.

Attacking Palestinian cars and vehicles including slashing its tires and breaking its windshield and side windows. The attacked vehicles included the one belonging to Dr. Rasem Jaber which was damaged in the first week of August 2008 while other 8 vehicles had their windows shattered by rocks and bottles.

Removing and damaging the locks of Palestinian homes.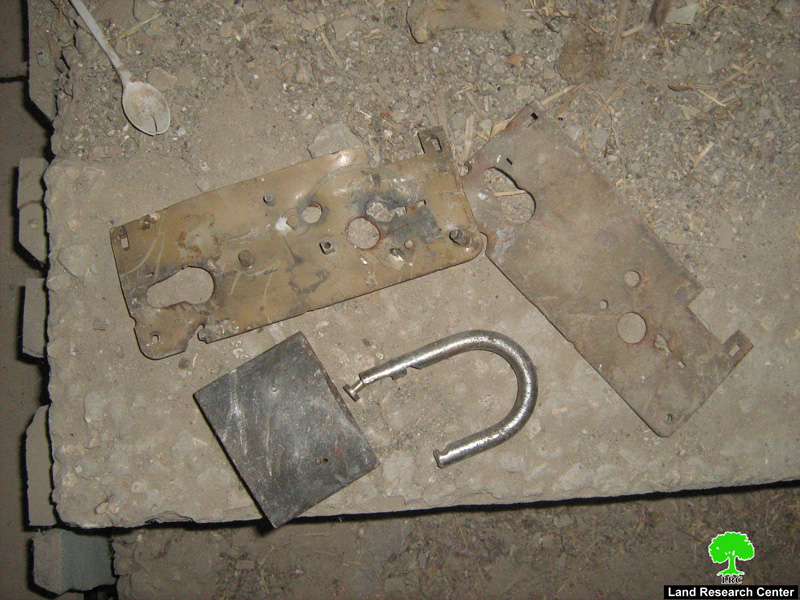 Photo 1: Door locks that were removed by the colonists using sharp objects
Accessing the roofs of Palestinian houses and using it as a launching pad for throwing stones and rocks at Palestinians.
Throwing and placing large quantities of trash and garbage at the front doors of Palestinian homes and Al Ras Mosque. Furthermore, colonists have set fire to trash under the windows of Palestinian houses.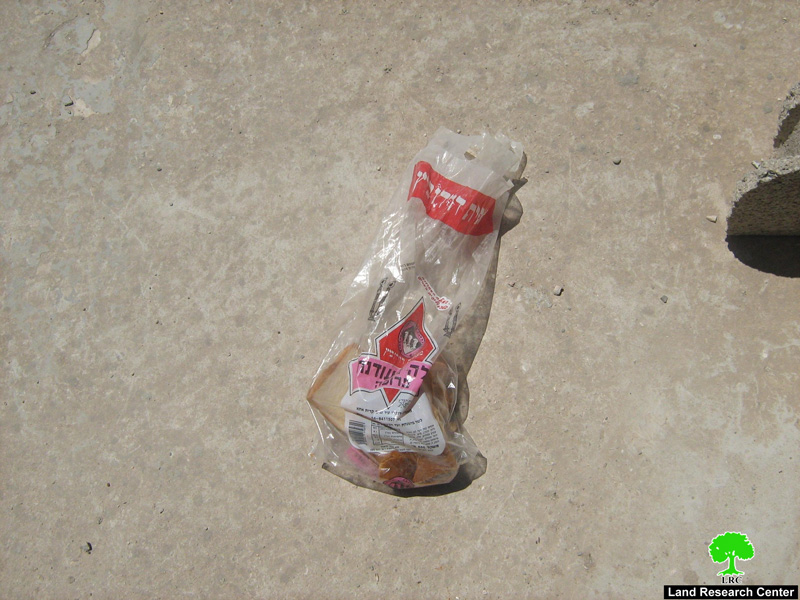 Photo 2: Trash left by colonist atop of the Palestinian houses.
Attacking representatives of the national and international humanitarian organizations including Mrs. Nuha Yousef Al Zaro who works in the Palestinian Red Crescent Society who was attacked while documenting the abuses in Wadi Al Nasara. Other humanitarian workers attacked include members of UNRWA, TIPH and UN OCHA.

Trespassing on Palestinian lands; on July 17th, 2008 a group of teenage colonists constructed two tents on a piece of land that belongs to Mr. Mahmoud Jaber south of the colony of Kiryat Arba in Wadi Al Nasara. Ever since then the colonists used these tents as a launching pad for their attacks against Palestinians trying to enter or leave the Wadi.

Intensifying the attacks on Saturdays and holidays as the number of colonists increase dramatically along with their attacks over the weekend. Mr. Awni Dana indicated that groups of colonists went atop his house when he was not present at his home due to his participation in a social occasion. They, then, carried out some religious rituals as well as demolished parts of the fence surrounding his house.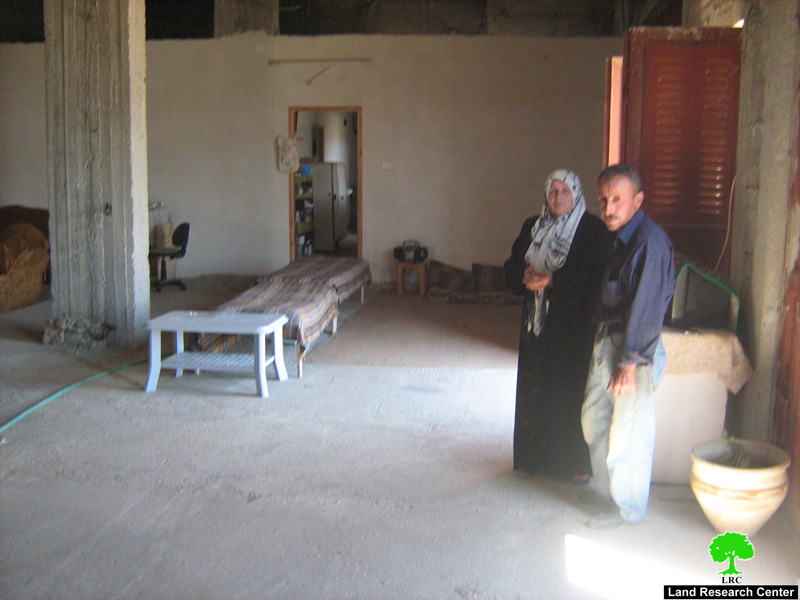 Photo 3: The house of Mr. Awni Dana that was damaged by the colonists.
It is noteworthy to mention that Palestinians are not allowed to use their vehicles on the road running in front of Al Rajabi Building colony (a.k.a. Othman Ibn Affan Street) since the year 2000. Even Palestinian ambulances are not allowed to use this street. This prohibition has forced the Palestinian residents to park their cars and vehicles in an area close to the colony of Al Rajabi Building which made the cars an easy prey for colonists' attacks.
Palestinian residents of the area have indicated that the colonists that are carrying out the attacks are teenagers who are less than 18 years old. That is due to the fact that Israeli Law does not prosecute or file criminal charges against those who are under the age of 18.
40 Colonists Occupy Al Rajabi Building Turning the Lives of Palestinians into a Living Nightmare:
Al Rajabi House colony is located across from the colony of Kiryat Arba. The building is owned by Mr. Fayez Al Rajabi who is currently living in the city of Ramallah. According to Mr. Bassam Al Jabari, a resident of the area, Mr. Al Rajabi started the construction of his building in the year 1995. However, Israeli occupation forces prevented him from continuing the construction in 2000 and allowed him to continue it in 2007. Mr. Al Rajabi wanted to rent apartments in the building for Palestinian families on the hope of protecting the building against Israeli colonial interests. Mr. Jabari emphasized that a number of young Palestinian families have paid Mr. Al Rajabi down payments for their future apartments. However, on March 19th, 2007 the residents of the area were surprised to see buses filled with colonists protected by the Israeli occupation forces arriving at the location while scores of colonists forced their way into the building and occupied it.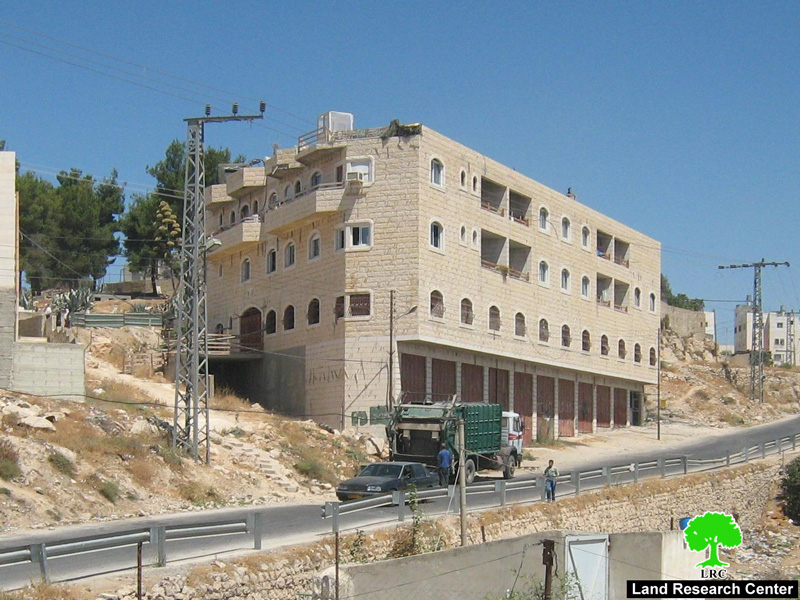 Photo 4: Al Rajabi Building colony.
The number of "permanent" colonists in the colony ranges between 35 to 40 living in 7 families. That is in addition to the tens of visitors and sympathizers (from the colony of Kiryat Arba and other colonies in the south of Hebron) who would stay in the building for days and weeks in support for the colonists. Palestinians living in the vicinity of the colony indicate that food rations and assistance are usually provided by colonial movements for these colonists as to support them and to keep them in the area.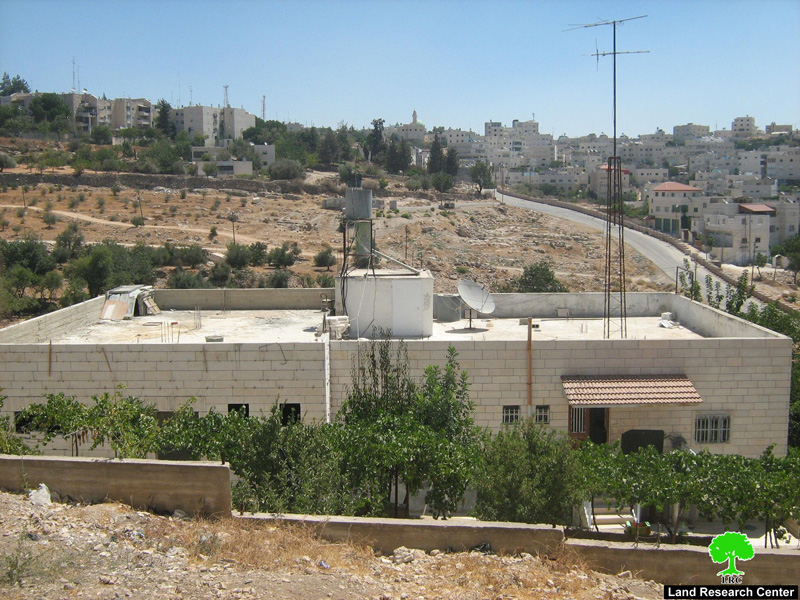 Photo 5: The colony of Kiryat Arba and Palestinian houses
They have also indicated that Moshe Levinger (considered by many as the father of Israeli colonies in Hebron) has been visiting the colonists in Al Rajabi Building to support the colonists despite his physical handicapped.
Palestinian Demands:
The demands of the Palestinians living in the vicinity of Al Rajabi Building are summarized in two points; removing the colonists and providing protection for them.
Attached are the following pictures: Holes of bullets fired by colonists and Israeli occupation forces into one of the houses.
Prepared by:
The Land Research Center
LRC