The Ghor region has been separated from the West Bank since two years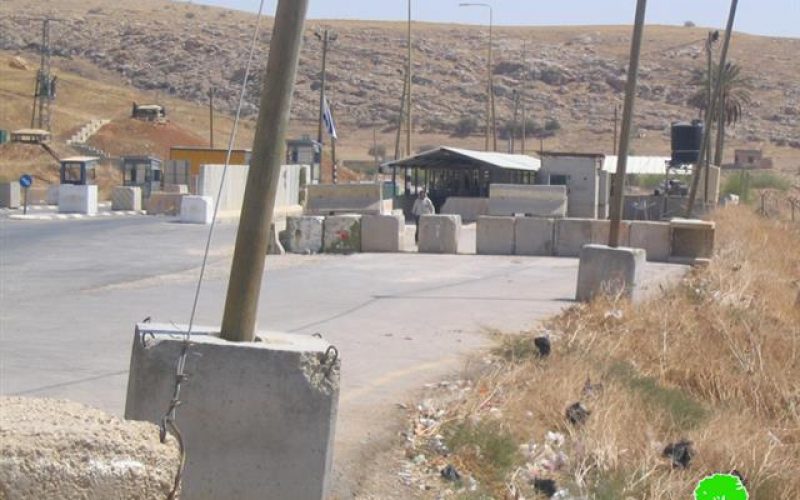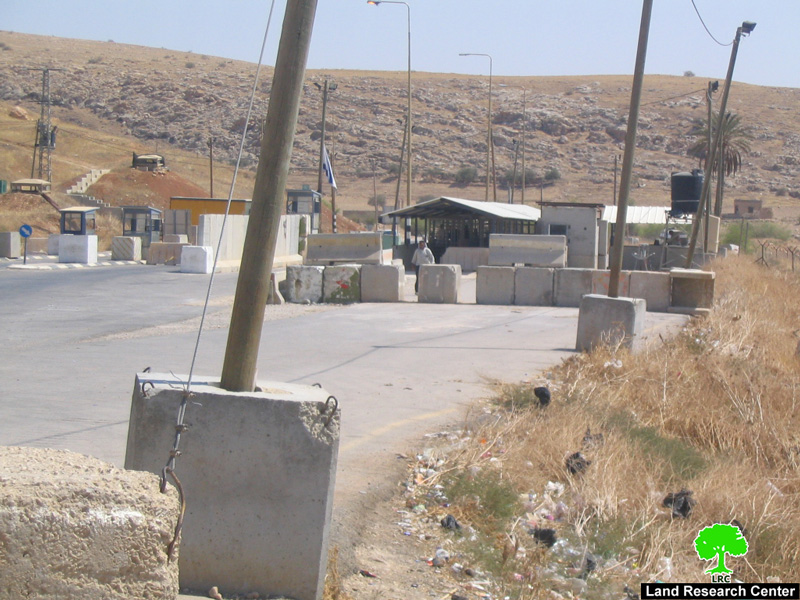 Photo 1: Hamra military checkpoint is one of 6 checkpoints separating
between the Ghor and West Bank
Background
The Ghor ( Jordan valley) total original area is about 433 KM2 ( approximately 7.6% of the total area of the West Bank). The Ghor area expands from the Dead Sea until the northern borders of the West Bank in Tubas governorate. According to Oslo agreements that were signed between the PLO and Israeli in 1993 in Washington the city of Jericho and Al Ouja village lie in zone A which is under total Palestinian security and civic affairs while the remaining areas (about 90% of the Ghor) are classified as zones B or C which are under Israeli security affairs.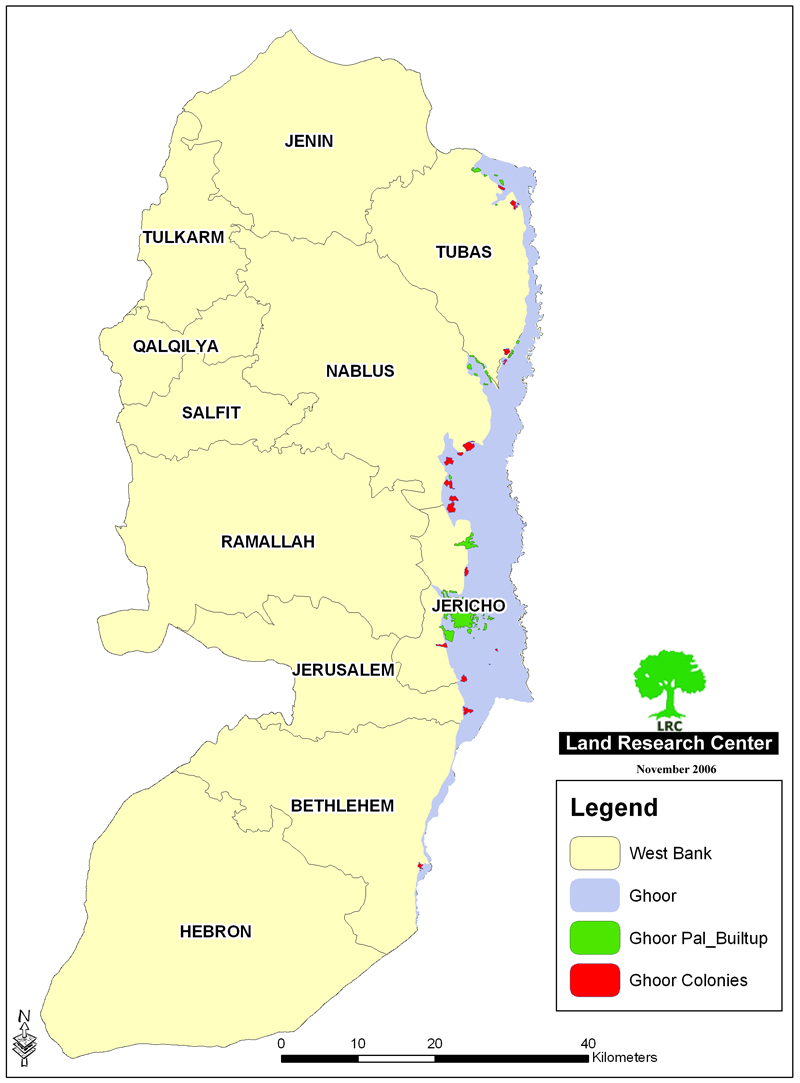 Map 1: the original land area of the Ghor (in blue color) before being
extended by the occupation authorities
There are 17 Palestinian residential areas in the Ghor in which more than 51500 Palestinians settle, 60% of whom are centered in the city of Jericho and surrounding refugee camps of Aqabat Jaber and 'Ein as Sultan ( see table No.1). This population number has been decreasing in recent years due to the imposition of the Israeli military closure at the area which states that only residents of the Ghor are allowed to stay while non resident are not even allowed to enter it for any purposes. This policy comes as part of a systematic plan which aims at emptying the Ghor of its Palestinian citizens and replacing them with Jewish new comers from all over the world. To achieve this aim, more than 29 Israeli population centers ( colonies) have been established in the Ghor since its occupation in 1967. Nowadays, about 9000 settlers live in these centers ( see table No. 2).
Talking about the percentage of irrigated agricultural land in the Ghor, it constitutes only 50% of its counterpart it the West Bank, nevertheless, it produces almost 60% of the total Palestinian vegetable production, 40% of citrus and 100% of bananas, thus, it is called the food basket of the West Bank.
(Table 1): Palestinian population centers in the Ghor by name,
population number, total land area and built up area
No.

Name of Population centre

Pop. No.

2007

Total land area

Dunum

Built up area

Dunum

1

Bardala

1780

28673

442

2

'Ein el Beida

1220

24726

107

3

Kardala

187

Non Available (NA)

45

4

Al Farisiya

241

NA

50

5

Marj Na'ja

866

2016

95

6

Az Zubeidat

1512

2797

166

7

Marj al Ghazal

434

NA

100

8

Al Jiftlik

4966

179464

5848

9

Fasayil

1016

NA

117

10

Al 'Auja

4525

NA

1677

11

An Nuwei'ma

1314

NA

664

12

'Ein ad Duyuk al Foqa

919

NA

245

13

'Ein as Sultan Camp

2297

NA

682

14

'Ein ad Duyuk at Tahta

1091

17840

830

15

Jericho (Ariha)

23037

41021

12694

16

Aqbat Jaber Camp

7158

NA

1969

17

Deir Hajla

NA

NA

40

Total

51549

296537

25771
Source: 1) GIS unit at LRC
2) Palestinian Central Bureau of Statistics ( PCBS).
(Table 2): Colonies in the Ghor by name, date of establishment,
population number, total land area and built up area
No.

Colony name

Date of establishment

Population No.

Total land area

Built up area

1

Mehola

1968

362

615

190

2

Mekhora

1973

120

550

132

3

Menora

1998

1804

1400

453

4

Niran ( Naaran)

1977

49

5340

302

5

Ro'i

1970

117

3008

134

6

Yitav

1970

156

2735

170

7

Shadmot

1978

516

3769

159

8

Argaman

1968

166

1882

165

9

Yafit

1980

99

2246

352

10

Petza'el

1975

215

4119

319

11

Beqa'ot

1972

156

2801

120

12

Tomer

1978

281

15862

362

13

Gilgal

1970

164

4328

570

14

Netiv HaGedud

1976

127

1206

1042

15

Na'omi (Na'ama)

1982

130

5312

280

16

Nahal Elisha'

1983

753

Non Available

( NA)

NA

17

Vered Yeriho

1980

156

1499

274

18

Nahal 'Ein Hogla (Mul Nevo)

1982

NA

NA

NA

19

Nahal Bitronot

1984

NA

NA

NA

20

Hamra

1971

132

3746

133

21

Gittit

1973

191

1607

113

22

Nahal Hemdat

1980

140

700

82

23

Ma'ale Efrayim

1970

1423

4257

521

24

Maskiyyot

1987

500

NA

NA

25

Massu'a

1970

136

1370

160

26

Beit Ha'Arava

1980

83

3079

280

27

Almog

1977

159

1102

111

28

Qalia

1968

271

1765

537

29

Mitzpe Shalem

1971

180

660

151

Total

8586

74955

7112
Source: Foundation for Middle East Peace- Washington
Separation of the Ghor region
The Israeli occupation authorities practically started to separate the Ghor region in 1999 when they embarked on an expansion process of the no-man zone that extends along the western bank of Jordan river at the expense of Palestinian agricultural land. Following this step, the no-man zone was expanded from an average width of 1-3 km to 1-5 km.
On the other hand, the occupation authorities extended the Ghor area towards the western slopes expropriating more land and annexing more colonies within its boundaries. At the beginning of 2005, the Israeli scheme of isolating the Ghor region was completed after expanding its original 433 km2 area (7.6% of the West Bank) to become 1548 km2 (27% of the total area of the West Bank) including, of course, the Palestinian share in the Dead Sea which totals 205 km2.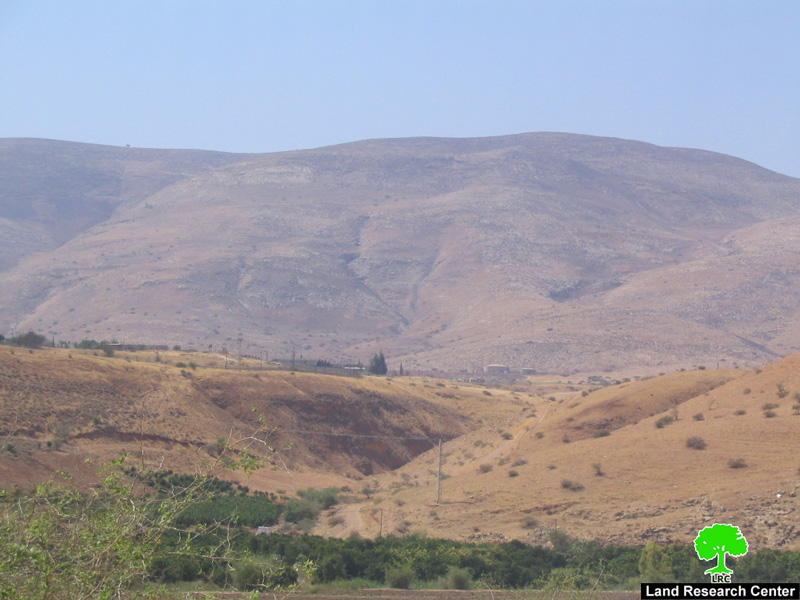 Photo 2: the western slopes of the Ghor region
By the time the separation plan was completed Israel had already finished the setting up of six military checkpoints in the Ghor region, which are: Tayasir, Ma'ale Efrayim, ad Duyuk, DCO point, Hamra and Bardla ( Bisan). In addition, many sporadic checkpoints are setup between now and then all over the place to obstruct Palestinian movement in the area. In the meanwhile, the Israeli forces changed the checkpoints of Bardla ( Bisan), Tayasir and Hamra into border crossing points.
Most importantly, the Israeli government announced in the year 2005 the whole Ghor region as a non- negotiable issue meaning that it will remain under total Israeli control.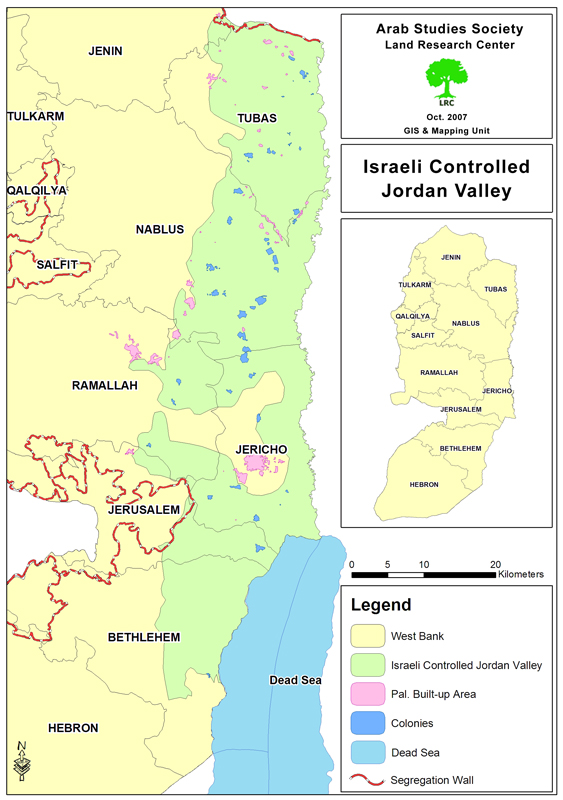 Map 2: The Ghor land area (in green color) after being
extended to three folds of its original area
The Segregation Wall
At the same level, the occupation authorities completed the building of the Segregation Wall along the northern Ghor borders starting from the village of Ein Al Baida in the east to the village of Mutalla in the west at the length of 15 km and width of 30 m. By so doing, the Wall has destroyed or separated more than 4000 dunums of agricultural land under or behind its path.
Water monopoly
Sine its occupation of the West Bank in 1967 the Israeli occupation authorities have continued to deprive Palestinians of their share in the waters of Jordan river estimated to be at 250 Million M3 annually. In the meantime, the drilling of underground water and the building of cisterns and wells has become a monopoly for the Israeli Mekharot company. In this regard, a number of wells have been dug up at different depths in various areas of the Ghor causing, either, the dryness of existing Palestinian water wells or raising the levels of their salinity. Consequently, Palestinians of the Ghor have no other option but to rely on buying water at high prices from the Israeli water carrier (Mekharot) for domestic or agricultural purposes.
Furthermore, the occupation authorities have destroyed more than 140 machines that were used for pumping of the underground water in the Ghor area.
Impacts of Israeli checkpoints on Palestinians
Three military checkpoints have already been changed into an international like – crossing points after equipping them with special car lanes, search rooms, metla detecting gates (magnetic gates), surveillance cameras, early warning systems and military watch towers.
Israeli soldiers manning these checkpoints continue to provoke and humiliate Palestinians as followed:
1. Keeping people waiting untended for long hours depending o the whims of individual Israeli soldiers;
2. Preventing people over the age of 30 from passing through checkpoints, especially on the occasions of Jewish national and religious holidays;
3. Making mockery of people and cursing them with bad language in violation of all human and international norms and ethics;
4. Preventing people from introducing in to the Ghor area food stuff, medicines, pesticides, insecticides solar panel systems under security pretexts;
5. Preventing Palestinian agricultural yields produced in the Ghor from entering Israel through the Bardala ( Bisan) border crossing under security claims.
6. Adding more obstacles on the process of transferring Palestinian agricultural goods from the Ghor area into the West Bank markets. This policy aims at killing the Palestinian agriculture, on one hand, and forcing people to continue to rely on imported Israeli products, on the other hand.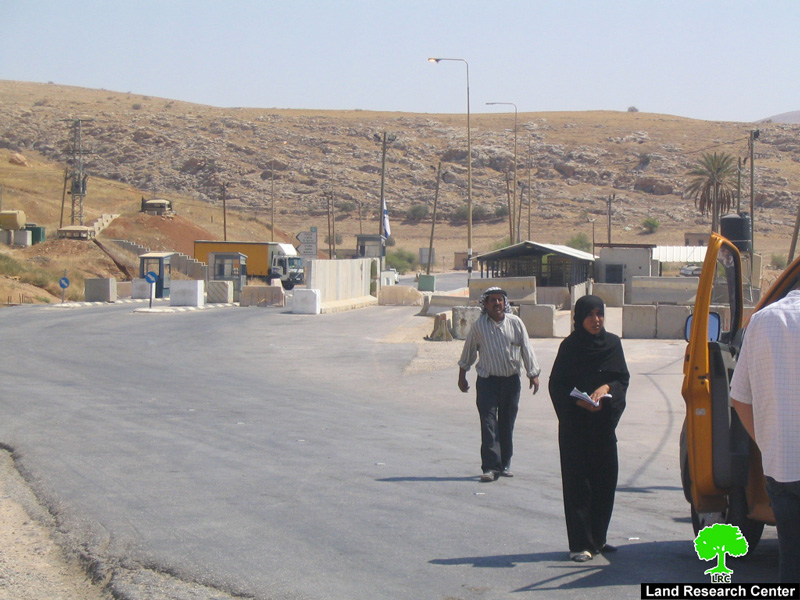 Photo 3: a Palestinian couple denied access to the Ghor area through the Hamra checkpoint
Prepared by
The Land Research Center
LRC