More lands of Kifl Haris village are taken for the Segregation Wall – Salfit Governorate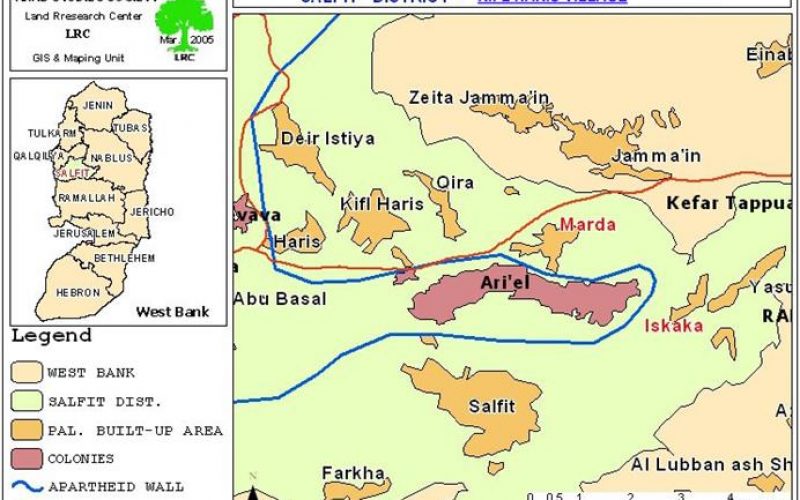 Location, population and area
Kifl Haris village is located in Salfit governorate, 23 km to the west of Nablus city and 16 km to the east of the Armistice Line (Green Line). In 2004, the total population of the villages was 3500. Agriculture has become the main income in the village after the Israeli military closure of the West Bank and the prevention of Palestinian manpower from accessing Israel. The village area is almost 10000 dunums, including 1070 built up area while the rest are dominantly olive almond orchards as well as grazing zones. See map 1: Location of Kifl Haris – Salfit.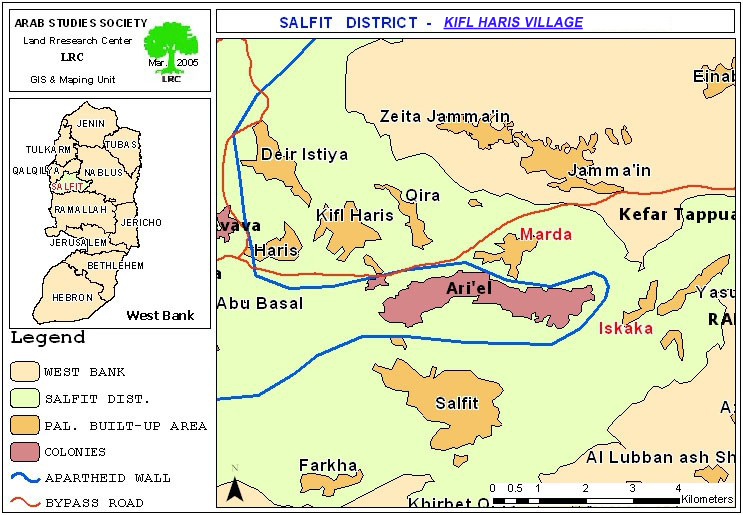 Continuous land confiscation
The village of Kif Haris is continuously exposed to an intensified campaign of land confiscation and devastation for the purpose of building Israeli settlements, the first of which started in the year 1979 to form the nucleus of Ariel settlement which later expanded at the expense of the nearby villages of Marda, Iskaka and the town of Salfit. The total area confiscated so far from Kifl Haris for constructing and expanding this settlement is about 1000 dunums. This area is expected to increase due to the establishment of an industrial zone to the west of the settlement.
New military land confiscation orders
Recently, the Israeli army distributed military orders aiming at confiscating 12 dunums of land to the north of Ariel settlement in Khallet Abu Hamad for the purpose of constructing the Segregation Wall around the settlement as part of 'Ariel finger Wall plan' designed to be established at the expense of the lands of Salfit and Qalqiliya districts with the aim of annexing as much lands as possible for the cluster of Israeli settlements spread all over the area before officially annexing them into Israel. See photo 1, 2 & 3: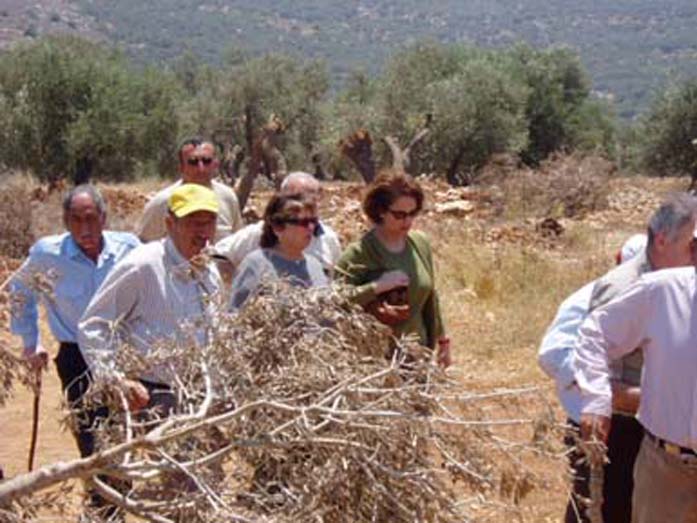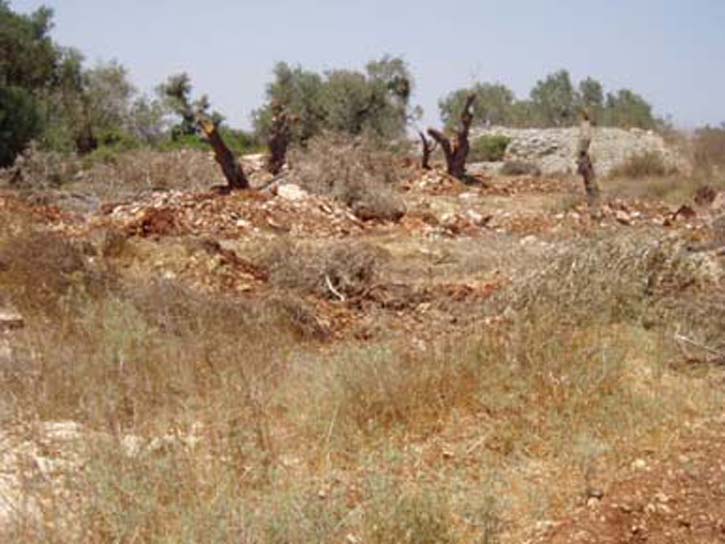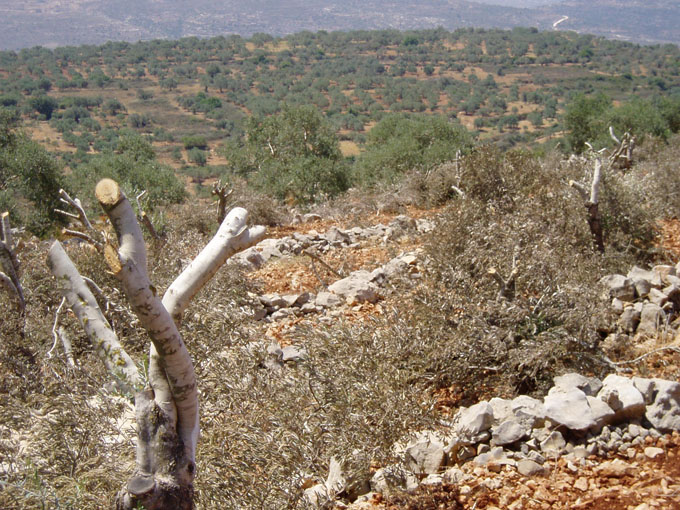 Kifl Hari – Salfit- A number of the olive oil trees were
cut by IOF during Wall construction process. (Photo courtesy of LRC)
The municipality of Kifl Haris presented an objection to the Israeli high court against the military order, but to no avail.
On the other hand, the Israeli army circulated another land confiscation order against 900 m (square meters) of lands located in the southwestern corner of the village for the purpose of erecting an army observation tower on the new colonial bypass road that leads to Ariel settlement bloc. This road travels 1040 meters (1.04 km) inside the village lands with maximum width of 75 meters (about 7.8 dunums). See photo 4 & 5: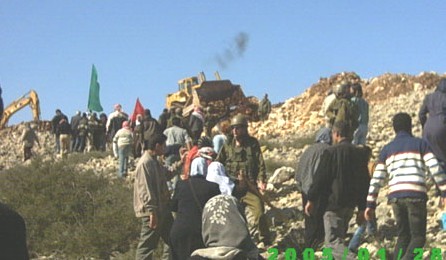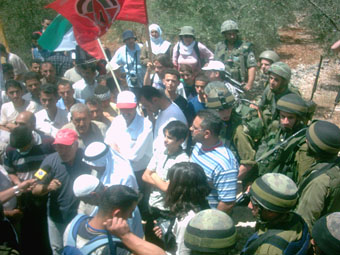 Kifl Haris- Salfit- Anti Wall civilities quelled by Israeli army
(Photos courtesy of LRC)
The Israeli measures further strangulate the Palestinian citizens of the village and restrict their movement in the area as well as strip them of their lands and sources of livelihood.
Prepared by
The Land Research Center
LRC