Oppression at its Peek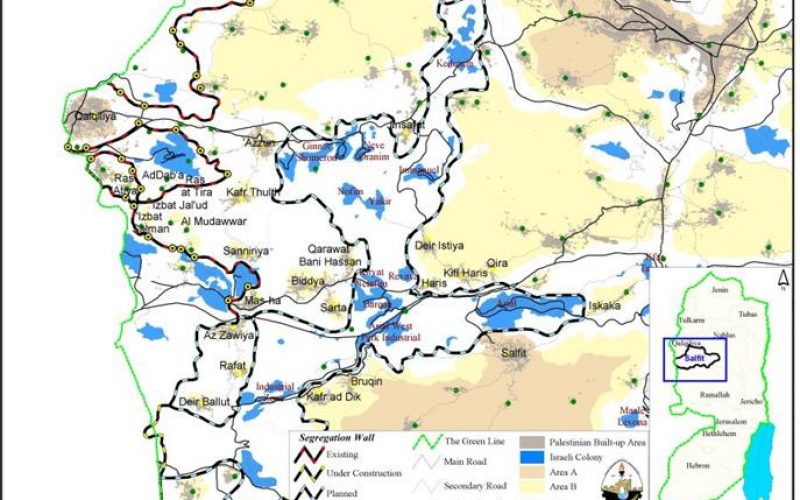 What is it with the Israeli government that makes them so atrocious when dealing with Palestinians? The list is long but their actions are no longer tolerable as they bring back memories of mid 20's radicalism and oppression: ghettoizing people and marking them with patches to enter and exit their neighborhoods; except now; the Israelis has more advanced and sophisticated methods to control people lives and make it more miserable.
Israel Activates the Fingerprint & Bar code System
As if the Israeli built, Segregation Wall was not enough ordeals to the Palestinian daily lives, the Israeli Army sought to exert more pressure to make it intolerable especially to those 65 inhabited areas (accommodating more than 300,000 Palestinians) entrapped between the Segregation Wall and the 1949 Armistice line. The Israeli Army has initiated new procedures on the iron gates existing along the Segregation Wall, which the Palestinian residents use to enter and exit their towns and villages. The new Israeli security arrangement has only been put into service for one gate south of Qalqilyia district where 1800 Palestinians residing in four Palestinian villages (Ras Atieh, Ras Tirah, Al-Rasha and Daba'h) are located. See Map 1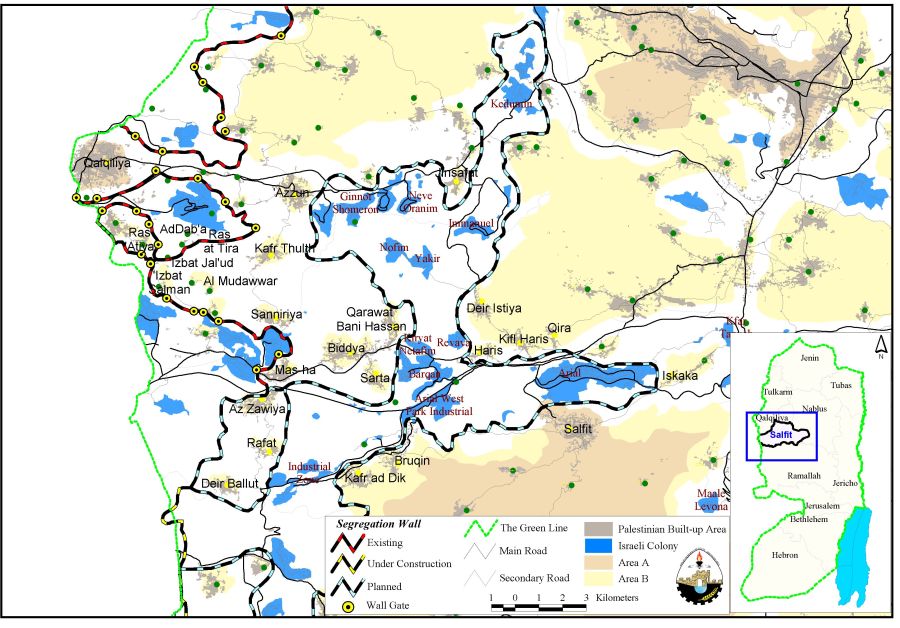 The new security arrangement involve finger print sample and a bar code sticker on the identification card (ID) and as the first will provide the soldiers with detailed information about the person under inspection, the bar code sticker will work to authenticate the ID card. Needless to say that the new procedures has caused even further delay for the Palestinians than the regular checkpoint normally do and as a result the inhabitants are no longer able to reach their work or schools or any where they want to go on time. Furthermore, the Israelis have installed security clearance room where Palestinian go through it for scanning before they leave the gate area. See Map 2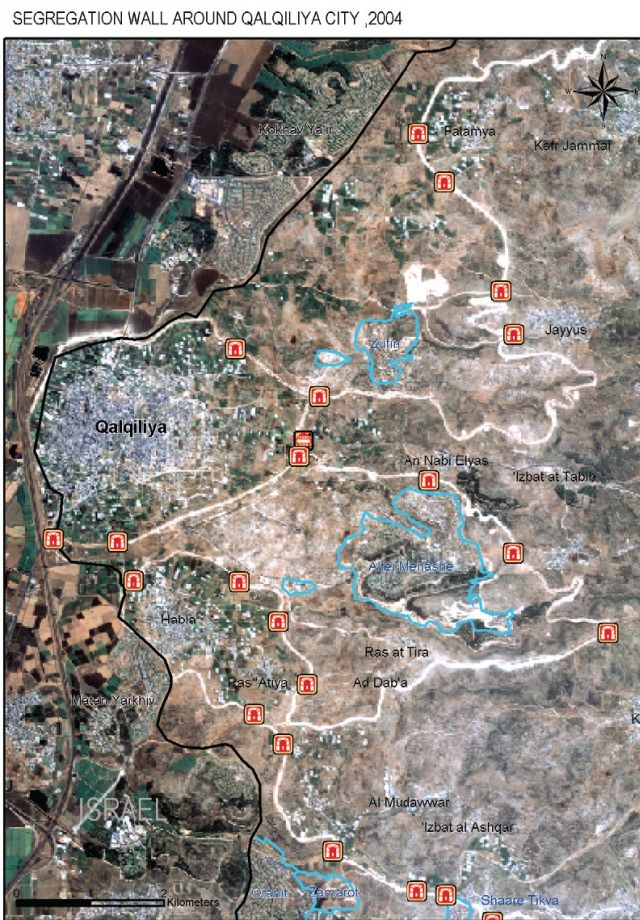 (Map 2: Segregation Wall around Qalqilyia))
In addition, the residents of the entrapped villages have been literally cut off from the West Bank inhabitants who are no longer able to go to the entrapped villages unless they were in possession of special travel permit to the seam zone (the areas entrapped between the Segregation Wall and the 1949 Armistice line). Furthermore, these new procedures did not only apply to humans but also to food provisions, medical equipment and basically any kinds of goods that would enter into the seam zone area. The new fingerprint and bar code are expected to be carried as permanent security procedures at all the 60+ gates constructed within the 645 Km route of the Segregation Wall.
Already happening in Gaza
The new security procedures have already been implemented in Gaza for some time since the Segregation Wall has been completed for some time. This procedures is mainly adopted at the commercial cross point in Al-Mintar crossing (Karni crossing) where all products, vehicles and people crossing.
Prepared by:
The Applied Research Institute – Jerusalem