Segregation Wall Gates maneuvering starts
"Closing Gate number 25 and referring people of Jayyus to Gate number 24".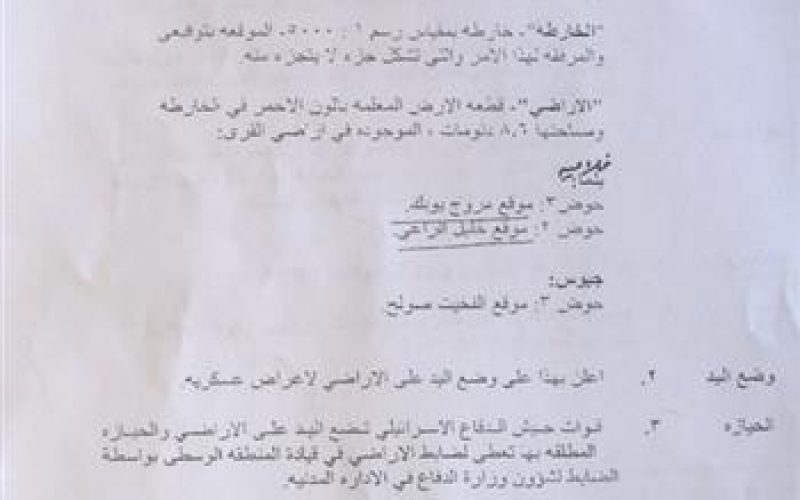 On April 7th, 2005, the commander of the Israeli occupation forces in the West Bank, Ya'ir Neve, issued a new military order by which confiscating 8.6 dunum of Palestinian owned land in the villages of Jayyus and Falamya in Qalqiliya district. Both Jayyus and Falamiya are located to the north east of Qalqiliya city. The exact locations of the target lands are basin number 3 from Jayyus lands and basin number 2 & 3 from Falamiya lands. See Copy of military order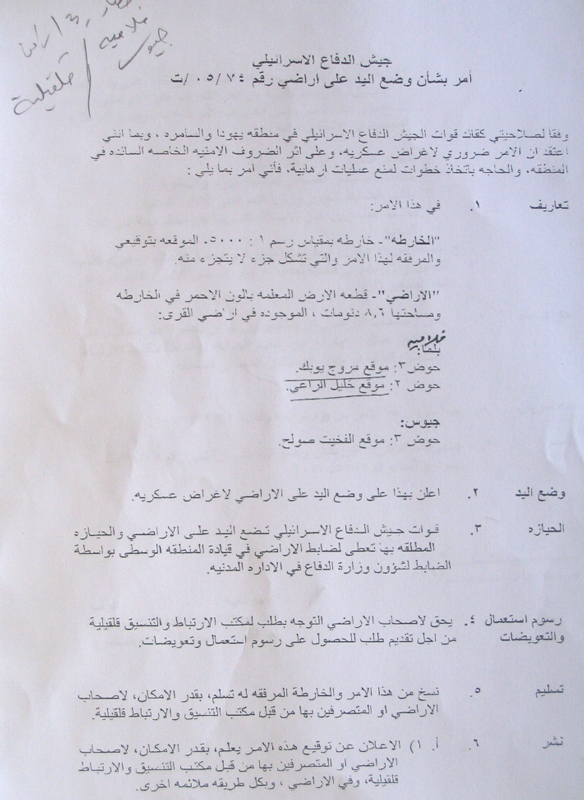 (Photo 1: copy of military order))
The purpose of this confiscation is to open a new 1250 meter long agricultural road between the village of Jayyus and gate number 24 which was established as part of the Segregation Wall to the west of Falamya village ( See attached map). This gate is going to serve as the main regional gate. See map of military order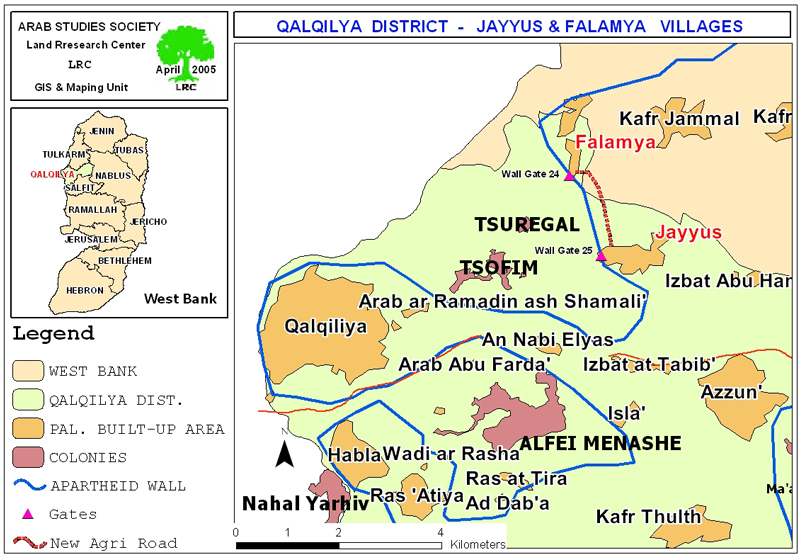 (Map 1: The path of the new proposed agricultural road))
The Israeli military forces intend to close down gate number 25 to the west of Jayyus after destroying the agricultural road linking between it and Jayyus. This repressive measure will cause the following:
The opening of this alternative road will lead to the uprooting of hundreds of olive trees and inflict heavy damage to neighboring orchards and agricultural lands.

The people of Jayyus will be obliged to travel longer distances to reach their fields and by so doing spend more time and effort back and forth.

According to the new alternative road, the people of Jayyus will not have an easy access to their agricultural fields separated behind the Wall once they crossed gate number 24 since they need to get proper sub roads on the other side of the Wall to bring them into to their fields.

In general, this policy of further strangulation and separation aims at killing the Palestinian economy by putting more obstacles in the face of Palestinian farmers and land owners.
The aforementioned military order was objected by lawyer Fat-hi Shubaita on behalf of the affected people, but yet to no avail.
Prepared by
The Land Research Center
LRC